DOC.STREAM Academy
DOC.STREAM Academy is a workshop, connecting two educational institutions - Nordland Art and Film School and TV School of Academy of Performing Arts in Prague (FAMU).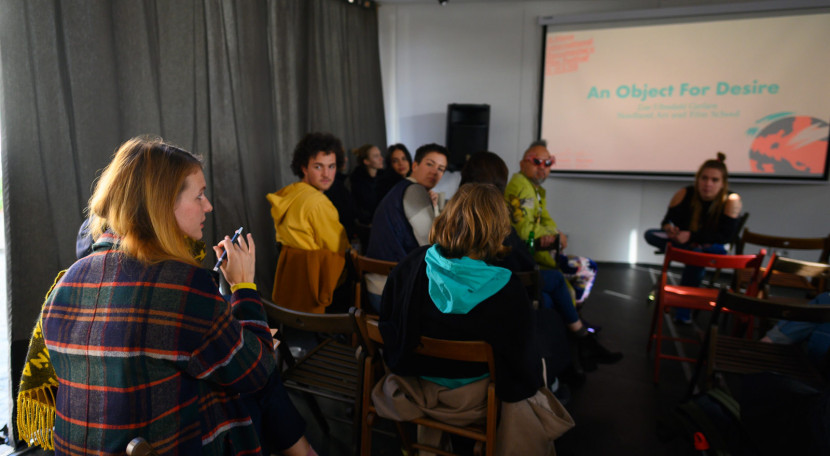 The workshop connects students of film from Norway and the Czech Republic through discussions and film screenings and provides basis for the intercultural and interdisciplinary communication, networking, presentation of participants' works and establishment of new contacts and connections.
The workshop is open for selected participants only and is funded by EEA and Norway Grants.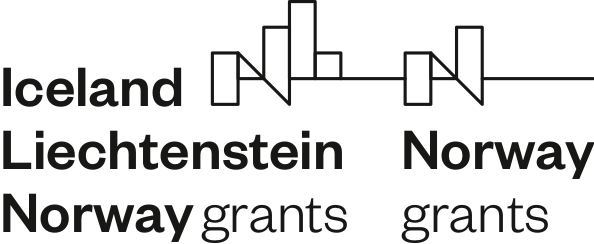 DOC.STREAM Academy participants
Martine Thon Bråthen

Martine is currently studying at Nordland College of Art and Film and mainly works with photography and text, occasionally combining the two.

Filmography:

2016 Forfalne / Dilapidated - School Production Assistant / Scenography Assistant
2016 Høyden din, holdninga di / Your Height, Your Stance - Camera Assistant
2018 Teppet i bakgrunnen er ikke mitt / The Carpet In The Background Is Not Mine) – Dir.

Alexander K.Brucki

Alexander was born in 1987 and comes from Moss, Norway. He just finished his second bachelor degree in film/art, the latter studying film and the moving image at Nordland College of Art and Film in Lofoten, Norway, with a personal focus on film as experience.

Filmography:

2013 Lørdag kveld, ingenting skjedde
2014 Fest hos Adam
2016 Jeg faller
2016 Du skal være den siste.
2016 Den som ser
2017 Inn i der ute / Into out there
2018 Diastole [in post production]

Franciska Seifert Eliassen

Franciska works within art, film and literature. She is currently living in Kabelvåg in North Norway where she is finishing her bachelor degree in moving image. She often works with themes such as power related to land owning, borders and how humans interfere with nature.

Filmography:

2016 Between the two of you
2017 This is ost likely a film about you
2018 The Magic Moment of Birth
2018 Longing Belonging
2018 Imellom / Blue borders
2018 Søster

Dimitri Martin Genaudeau

Dimitri raduated from Sorbonne University in Paris in philosophy and film history. His research explores the connection between ecology and film and focuses on Chinese contemporary cinema and burlesque genre. After studying in Hong Kong (City University) and Prague (FAMU), he joined the PhD. program of La Fémis (SACRe - Sciences, Arts, Creation, Research) in Paris in September 2018.

Filmography:

2018 Le Typographe de Šumava / The Bark Beetle of Šumava
2018 Le Jardin de Thérèse / The Garden of Thérèse [in progress]

Michaela Režová

Born in 1992, freelancer working in the area of animation, documentary, illustration and graphic design. From October 2018 studying PhD. at UMPRUM - Studio of Film and TV Graphic.

Filmography:

2013 Jekyll&Hyde
2013 Bechers
2015 Spot of Anifilm
2017 Štvanice / Chase
2018 Gambler (made for ČRo/Czech Radio)

Mali Galaaen Røsseth

Mali's interest for film started with still photography and journalism. In 2015, she started the film school in Lofoten. She's been working within documentary, but moved more between the genres with the years. She graduated from film school this spring and now she's looking forward to finding his way with the camera.

Filmography:

2017 To meet in a car
2018 An enormous ocean bay which was restricted by the mighty mountain rows towards the south.

Jostein Venås

His series of works has a connection to his own journey away from the Internet of surveillance. He is also working on a documentary about not fitting in your own religious family (Or more that everyone else thinks that they don't fit in).

Filmography:

2017 Menhir (Video installation)
2017 SETT / Seen (Video Installation)
2018 Transformer No. 171 (Video installation)
2018 Utilsiktet kontakt / Contact by accident (Video Installation)

Kryštof Zvolánek

Kryštof started freelancing as a cameraman and editor during his studies of modern technologies at Masaryk University, faculty of IT. Later, he studied film editing at TBU in Zlín and spent a semester at Bezalel Academy of Arts in Israel, exploring experimental video. Kryštos is currently student of Documentary Film Department, FAMU.

Filmography:

2017 ON AIR by Radim Vaňous – Edit.
2017 Comediants by Radim Vaňous – Edit.
2018 Mezi Odpady: Zlín [in postproduction] – Dir.
DOC.STREAM Academy tutors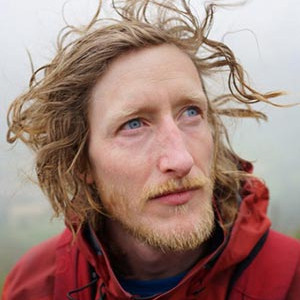 Thomas Østbye / Norway / Filmmaker, Editor, Educator, and Producer
Thomas Østbye is a distinctive voice among Norwegian directors. He is known to combine artistic reflections on the documentary genre with contemporary political dilemmas. He made his mark with formally challenging documentaries like Imagining Emanuel, HUMAN, and In your dreams, which received dozens of art and film awards, and were screened at venues such as Museum of Modern Art NY. Østbye also makes art installations, photography, interactive film, and runs the production company PlymSerafin.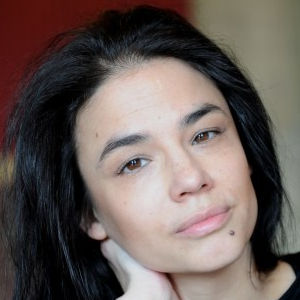 Anja Salomonowitz / Austria / film director and screenwriter
Anja Salomonowitz is a Vienna-based filmmaker. In her films she has developed a visual language that combines elements of documentary film-making, classical narrative and challenges to politics and society. Her films have gained international recognition and won numerous film awards; they have also been cited as references in literature on documentary film-making. In 2014, she was the chairlady of dok.at, the Austrian Documentary Film Alliance, and in 2016 she was chairlady of the Austrian Directors Association. Anja Salomonowitz has three sons. She studied film in Vienna and Berlin, honed her craft as an assistant to Ulrich Seidl and elsewhere. Last year, 2016, she staged the theatre piece The boy has to be circumcised in Vienna. She frequently gives lectures on the topic of artistic documentary film, for example at the Aalto University in Helsinki (Department for Film and Television), at the Academy of Fine Arts Vienna.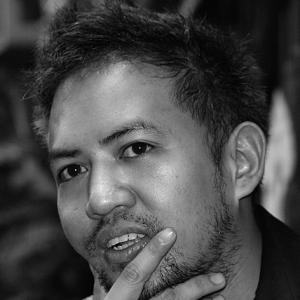 Khavn De La Cruz / Philippines / experimental filmmaker
Khavn De La Cruz is a very outspoken, experimental filmmaker with an unstoppable desire to explore and cross boundaries. Most of his films were presented in international film festivals and received numerous prizes. He is the president of the independent film company Filmless Films and and was director of .MOV, the first digital film festival in the Philippines. Besides of being filmmaker, Khavn also writes poetry and fiction and composes music.