DOC.STREAM Academy
DOC.STREAM Academy is a workshop, connecting educational institutions - Nordland Art and Film School, TV School of Academy of Performing Arts in Prague (FAMU) and Tomas Bata University in Zlín (UTB).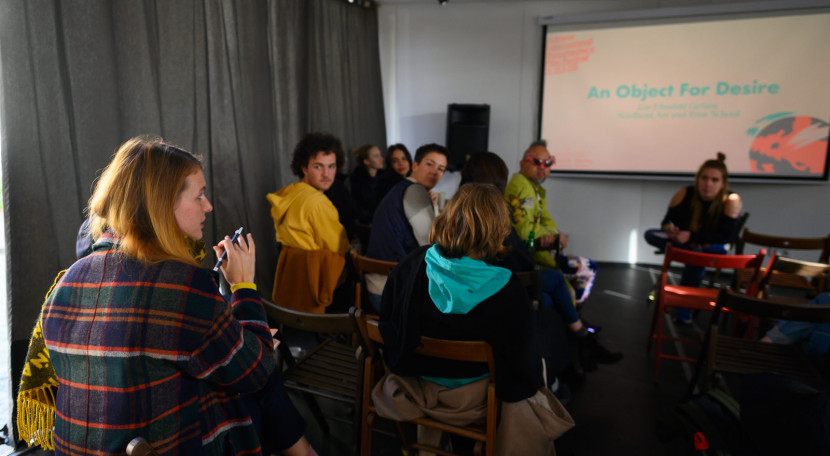 The workshop connects students of film from Norway and the Czech Republic through discussions and film screenings and provides basis for the intercultural and interdisciplinary communication, networking, presentation of participants' works and establishment of new contacts and connections.
The workshop is open for selected participants only and is funded by EEA and Norway Grants.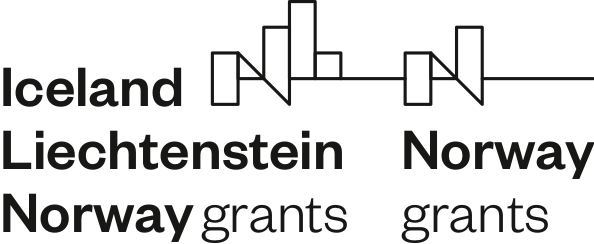 DOC.STREAM Academy participants
Martin Dvořáček

Martin Dvořáček's early career was dedicated to photography and recording sports activities, and he currently is studying at the Tomáš Baťa University in Zlín – majoring in cinematography. Last term, he was making a short documentary about people without home. (Tuláci vesmírem/Wanderers through Universe – at the finishing stage). He is now working on a documentary about airborne rescue squad in the Tatra Mountains. In addition to commercials and scripted films, he sees documentary filmmaking as an opportunity for self-fulfilment.

Filmography:

2018 Aj my sme tu doma (We Too Are Here at Home) – cinematography
2019 The courier by Tomáš Kubeček – cinematography
2019 Tuláci vesmírem (Wanderers through Universe, postproduction) - director, cinematography

Pavel Jakeš

From an early age, Pavel Jakeš has been an avid storyteller, and he overcame leukaemia with the theory that a story can be the most effective medicine. In 2013, he started engaging in audio-visual art by making his first film, Tetovaný námořník (The Tattooed Mariner) which won him the Marian Polák Award for the Best Film at Svitavská klapka 2016 festival and the Best Scripted Film Award at the Opavský páv 2016 festival. Later on in 2016, Pavel started gradually extending his audio-visual production by shooting a documentary called Jade Peak – Yushan that received the BEST AWARD at the Trending Taiwan short film competition of 2016. Since 2018, Pavel Jakeš has been earning his living by making audio-visual works. He participated in the shooting of feature films such as Uzly a pomeranče (Scent of Oranges, 2018), Špindl 2 (2019), Smečka (The Pack, 2019), among others. He currently works as a screenwriter in the pre-production stage of the series Haluškové Slovensko (To Slovakia for Spaetzle) and is the author of the feature documentary film Smrt jako Šance (Death as a Chance).

Filmography:

2015 Border
2015 Tatooed man
2015 Portreit
2015 Thoughtcrime
2016 Jade peak - Yushan
2017 Nocturnal Natália
2018 Anathema
2019 Death as a chance
2019 Tarot

Julia Mertens

Julia Mertens is interested in finding means to communicate with the inner voices of beings, through and beyond silence.

Filmography:

2017 Mutter (experimental shortfilm)
2017 I, too am stranger (short documentary)
2018 Whistle back (experimental shortfilm)
2018 – 2019 Nyksund (fiction, documentary)
2019 Die Welt, die Stille (experimental short documentary)

Johanna Carin Nyström

Johanna Carin Nyström came to filmmaking from a background of creative writing. She often uses writing as a way of provoking images or strategies for filmmaking. At the moment she's working with a subjective experience of one's reality, post truth and epistemology.

Filmography:

2019 Washing Sheets in the Mud (installation)
2019 Wind (installation)
2018 The Sofa
2018 Things I will not tell
2017 Closeness

Laurens Pérol

Laurens Pérol tries to work on film through the orchestration and connection of literature, painting, theater, sound, soundscape, music, architecture, photography. He is currently living in Kabelvåg in North Norway where he is finishing his bachelor degree in moving image, working mostly with directing and cinematography. Instead of placing foreign images to the mind, he tries using the moving image to provoke own imagination within the spectator.

Filmography:

2016 Im Wasser ("Into the water")
2018 Un condamné a mort doit manger ("A condemned to death has to eat")
2019 Mellom oss ("Between us") (in process, workingtitle)
2019/20 Ĺøve ("Practice") (in process)

Anna Petruželová

Anna Petruželová comes from Louňovice and studied filmmaking at the Secondary School of Communication Technology, where she also trained as a projectionist. She is currently a student of the Department of Documentary Film at FAMU in Prague.

Filmography:

2015 Máslovi (Mr. and Mrs. Butter)
2016 Topení (Heating)
2017 Polyporus
2017 Výhled (View)
2017 Jonas Mekas, Martin Čihák a rolety (Jonas Mekas, Martin Čihák and Roller Blinds)
2018 Postup práce (Work Procedure)
2018 Tolik švestek nesníme (Too Many Plums to Eat)
2018 nevím, kaluže (dunno, puddles)
2018 televizní experimenty (kompot) (TV experiments, stewed fruit)
2019 Když přeložíš jednu špagetu přes druhou špagetu (When You Cross Your Spaghetti

Lise Ulvedahl Carlsen

Lise Ulvedahl Carlsen is 25 years old and was born and raised in Denmark, but now is a bachelor student at Nordland Academy of Art and Film. Lise has been working with art and film for the past 6 years. First at a preparing art school called Talentskolen in Næstved in Denmark, then at Einar Granum Kunstfagskole in Oslo, while she also did a bachelor's degree in French language, culture and literature with a minor in art history and performance studies. Lise is super interested in the female body and how we use our language around it and also how we use our body around our language. Grammar and the structures that a language contains is a crucial element for her and her work. Lise is interested in documentary because she finds herself drawn towards reality and what it really is. Lise is currently working with rape and how grammar can be used as exposing therapy. She is working with her own experience of rape and is using the colors, places, words and numbers that associate with her story while analyzing it's syntax.

Performances:

2019 Period Piece, live body painting with period blood, performed by Lise Ulvedahl Carlsen
2019 PAIN PIECE, concept and idea by Lise Ulvedahl Carlsen, performed by Marte Øslebø Knutsen &
Lise Ulvedahl Carlsen at KBH+, 25.5.2019, Østerbro, Copenhagen.
2018 KROPPSPRESS, concept & performance by Lise Ulvedahl Carlsen, performed at Åpen Dag at Nordland
Art and Film College, 9.12.18, Kabelvåg.
2018 No. 2, THEIS productions, concept by Marte Øslebø Knutsen, performed by Mary Ann Skretteberg
Andersen, Julie Roterud Amundsen, Jenny Drevland & Lise Ulvedahl Carlsen, Performed at Teateret Kristiansand 6. 6. 2018.
2017 GRAMMATIKK ER SÆTNINGENS SKELET, lecture performance by Lise Ulvedahl Carlsen at the
University of Copenhagen, 7.11.2017 and 7.05.2018, Copenhagen.
2016 Sørgelige Sætninger, Performed by Lise Ulvedahl Carlsen in Hvad kan papir? by DR, Absalons Kirke,
Copenhagen.

Video Works:

2014 05:11
2015 Les Confessions D'une Femme (the confessions of a woman)
2016 Rød er en farve (red is a color)
2017 Anatomi Croquis
2017 Tøsesnak (girls talk)
2018 Pain Piece I
2019 Pain Piece II
2019 An object for desire

Andrea White Hveding

Andrea is a northern-norwegian installation artist and filmmaker. Her focus lies on exploring the possibilities and borders between portraits of reality, and artificial or new worlds. She's currently a BA student at Nordland College of art and film.

Filmography:

2019 Growing up backwards
2019 The mystery solo
2019 I det private rom ("Behind closed doors")
2017 Idiom
2017 Mens hun venter (While she waits")
2016 The Black Widow
2015 Obscurity

Film productions:

2019 Assistant director/coordinator: IVO by Christina Lande
2018 Photography: Sofa by Johanna Nystrøm
2018 Photography: A condemned to death needs to eat by Laurens Perol
2018 Photography: (Untitled, post-production) by Stian Bekkvik
2019 B-photographer: Sofies univers by Mathias Ingvoldstad
2018 Light: Plasthud by Adam Kjær
2019 Producer/Coordinator: (Untitled, post-production) by Johanna Nystrøm
2017 Coordinator: Stemmeløs by Iver Jensen
2018 Production assistant: Tauba i Bevegelse av Camilla Figenschou
2019 Production assistant: Fashion shoot for Twin Studios/ Nordland Film
DOC.STREAM Academy tutors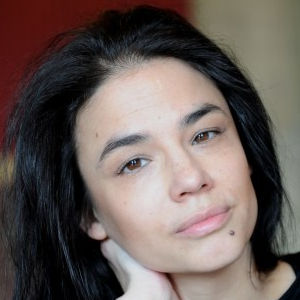 Anja Salomonowitz / Austria / film director and screenwriter
Anja Salomonowitz is a Vienna-based filmmaker. In her films she has developed a visual language that combines elements of documentary film-making, classical narrative and challenges to politics and society. Her films have gained international recognition and won numerous film awards; they have also been cited as references in literature on documentary film-making. In 2014, she was the chairlady of dok.at, the Austrian Documentary Film Alliance, and in 2016 she was chairlady of the Austrian Directors Association. Anja Salomonowitz has three sons. She studied film in Vienna and Berlin, honed her craft as an assistant to Ulrich Seidl and elsewhere. Last year, 2016, she staged the theatre piece The boy has to be circumcised in Vienna. She frequently gives lectures on the topic of artistic documentary film, for example at the Aalto University in Helsinki (Department for Film and Television), at the Academy of Fine Arts Vienna.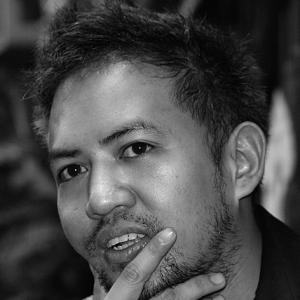 Khavn De La Cruz / Philippines / experimental filmmaker
Khavn De La Cruz is a very outspoken, experimental filmmaker with an unstoppable desire to explore and cross boundaries. Most of his films were presented in international film festivals and received numerous prizes. He is the president of the independent film company Filmless Films and and was director of .MOV, the first digital film festival in the Philippines. Besides of being filmmaker, Khavn also writes poetry and fiction and composes music.