Become our Doc.Man!
Our aim as a festival is to stir thoughts and discussions, raise-awareness and educate our audience, as well as to offer alternative perspectives. We believe that documentary films have the power to make all of this happen because they not only reflect on, but provide a mirror to the world around us. The things that at first sight seem to be matter-of-fact are questioned, simplicity is replaced by a variety of possibilities which, in turn, help us navigate the world and understand its multifaceted reality. If you, too, have a passion for documentary cinema, support Ji.hlava and become a Doc.Man! Everyone needs their hero!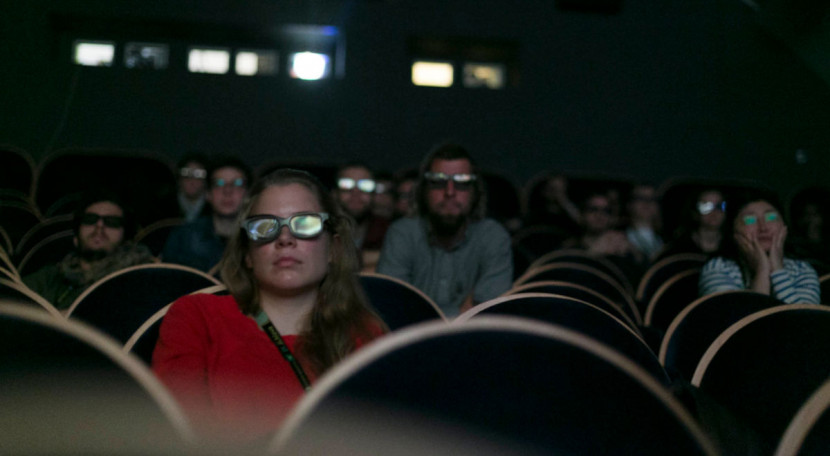 Help us develop our documentary film platform!
Support the Ji.hlava IDFF and become a Doc.Man!
What are the benefits?
Doc.Man

Minimum contribution
CZK 1 800

Super Doc.Man

Minimum contribution
CZK 20 000

accreditation for the entire festival
catalogue and programme brochure
pack with selected festival memorabilia
poster of the current festival edition
seat in a special Doc.Man row at all festival screenings and at the Inspiration Forum discussion platform
invitation to the Closing Ceremony
free entry to Industry events
one festival publication on documentary cinema of your choice
one month of free access
to the DAFilms.com portal
annual membership card
of the Center for Documentary Film

2 accreditations to any future editions of the festival!
catalogue and programme brochure
extended pack with festival memorabilia
invitation for 2 persons to the festival's Opening and Closing Ceremonies
seat in a special Doc.Man row at all festival screenings and at the Inspiration Forum discussion platform
free entry to Industry events
invitation for 2 persons to the Industry party
poster of the current festival edition signed by the author
2 festival publications on documentary cinema of your choice
2 times a month of free access
to the DAFilms.com portal
2 annual membership cards
of the Center for Documentary Film
All physical and legal persons can become a Doc.Man, also during the festival – please, visit our Festival Center.
The Doc.Man status is non-transferrable and valid for 12 months, unless stated otherwise.
We can issue an invoice upon your request.
For any additional information, please contact us at docman@ji-hlava.cz
The Ji.hlava International Documentary Film Festival is also searching for partners for year-round collaboration and sponsors for our individual projects. If you are interested, feel free to contact us: spoluprace@ji-hlava.cz