Early Bird accreditation
Are you looking forward to the 25th documentary Ji.hlava too? Get an accreditation now for the best possible price of 400 CZK! For each Early Bird accreditation issued before June 30, we donate at least CZK 50 to support the Živá krajina association, the aim of which is to restore water retention capacity of the Czech landscape.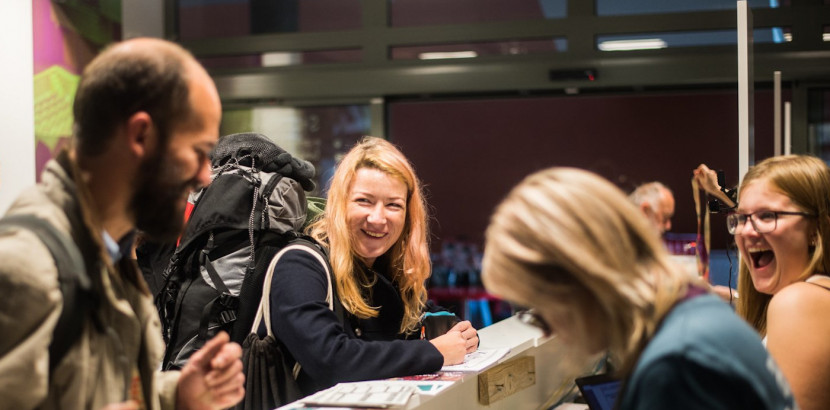 "We do that by reviving streams, restoring natural borders between fields and wetlands on intensively farmed land, closing down or revision of old drainage systems, and introducing new farming methods" – as explained by the collection's organizers. The collected funds for the cause "Together against drought: help us return water to the Czech landscape" will be used to train and support volunteers who create and implement water retention projects.
EARLY BIRD accreditations are available until June 30, 2021.
The minimum price of EARLY BIRD accreditation is CZK 400. CZK 50 from this amount goes to support the Živá krajina association. If you decide to pay more for your pass we will contribute this extra amount to the CZK 50 donated to their collection.
EARLY BIRD accreditation serves as a full-fledged ticket to the live part of the festival (film screenings, discussions and lectures, offscreen program).
EARLY BIRD accreditation also provides 14-day access to the festival's online video library (available only for registered users on the territory of the Czech Republic).
Payments are only possible online using our payment gate (direct transfer from your bank account or payment card).
Please, check your spam folders to ensure your confirmation e-mail was not filtered out.
In case of cancellation of the event by the organizer, the amount paid will be refunded in full. Inability to organize both the live and the online festival shall be considered cancellation of the festival. Please note that in all other cases no refunds for the purchase of your accreditations will be made.
See you in Jihlava in the fall!