The Inspiration Forum discussion platform is an opportunity for us to discover new perspectives, strengthen dialogue and bring new questions about the contemporary world into the public space. This year's edition will take place on 24-29 October 2023. More about IF.
What you can look forward to at this year's Inspiration Forum
At this year's Inspiration Forum, which will take place from 24 to 29 October, we will be discussing topics related to food, space, water, communities and AI. Through open dialogue, we will try to look at them through perspectives that may be new and unique to many. More information.

Theme of IF Lab 2023/24 are Bodies of Water
The next edition of the interdisciplinary research programme asks how water can guide us in the search for solutions to pressing ecological problems through its ability to connect the human scale with all other scales of life. The programme will offer theoretical lectures and workshops with experts from artistic and non-artistic disciplines during sessions at the Ji.hlava IDFF, the Kersnikova Institute in Slovenia and during Sensorium in Bratislava. Deadline for applications is 4 September 2023. More information.

IF 2022 digital archive
Last year's forum focused on events in Ukraine, society moving online, the limits to growth and what happens when we put the brakes on growth, and the freedoms that are often still just on paper. Recordings of selected debates, interviews and lectures from this year's forum, which we featured on Ji.hlava Online, can be watched here.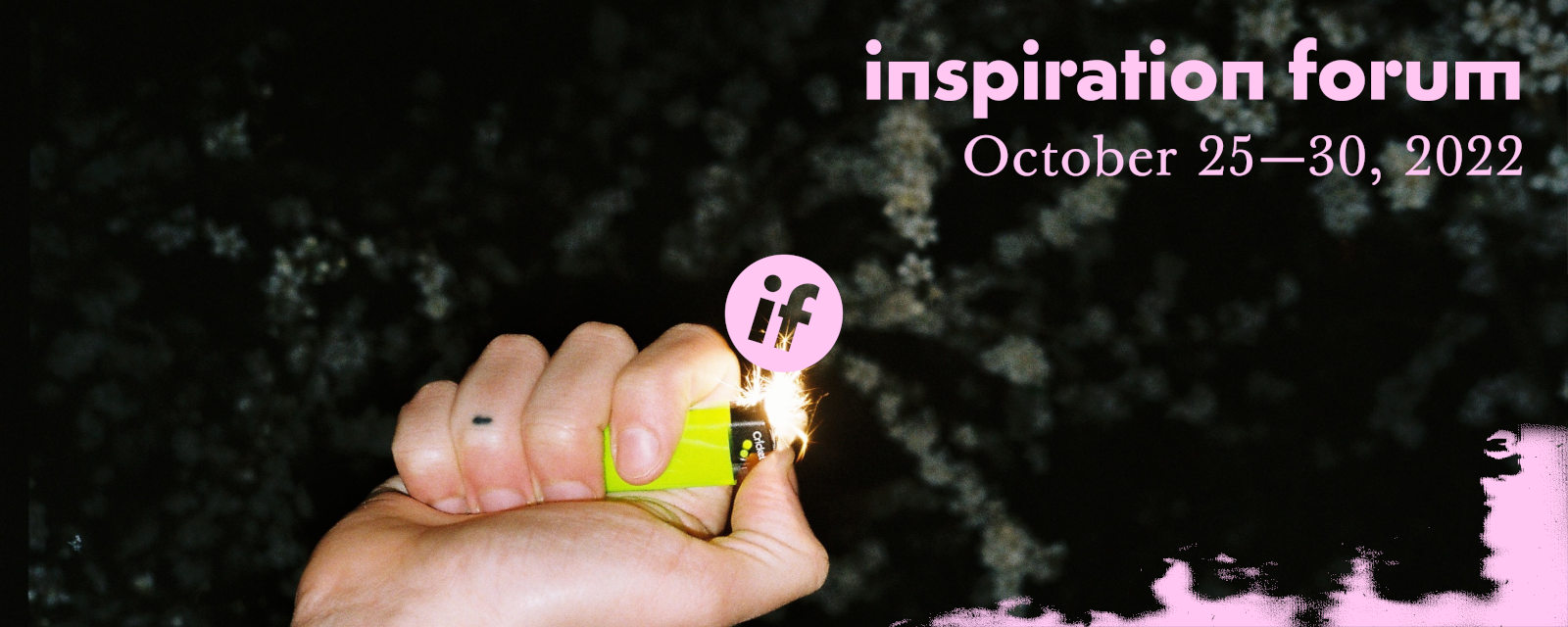 Texts of our guests in the festival book
The chapters of the festival book dedicated to the Inspiration Forum and the Inspiration Forum LAB program in both Czech and English can be found here.
---
Follow us on Facebook, Instagram and Twitter.