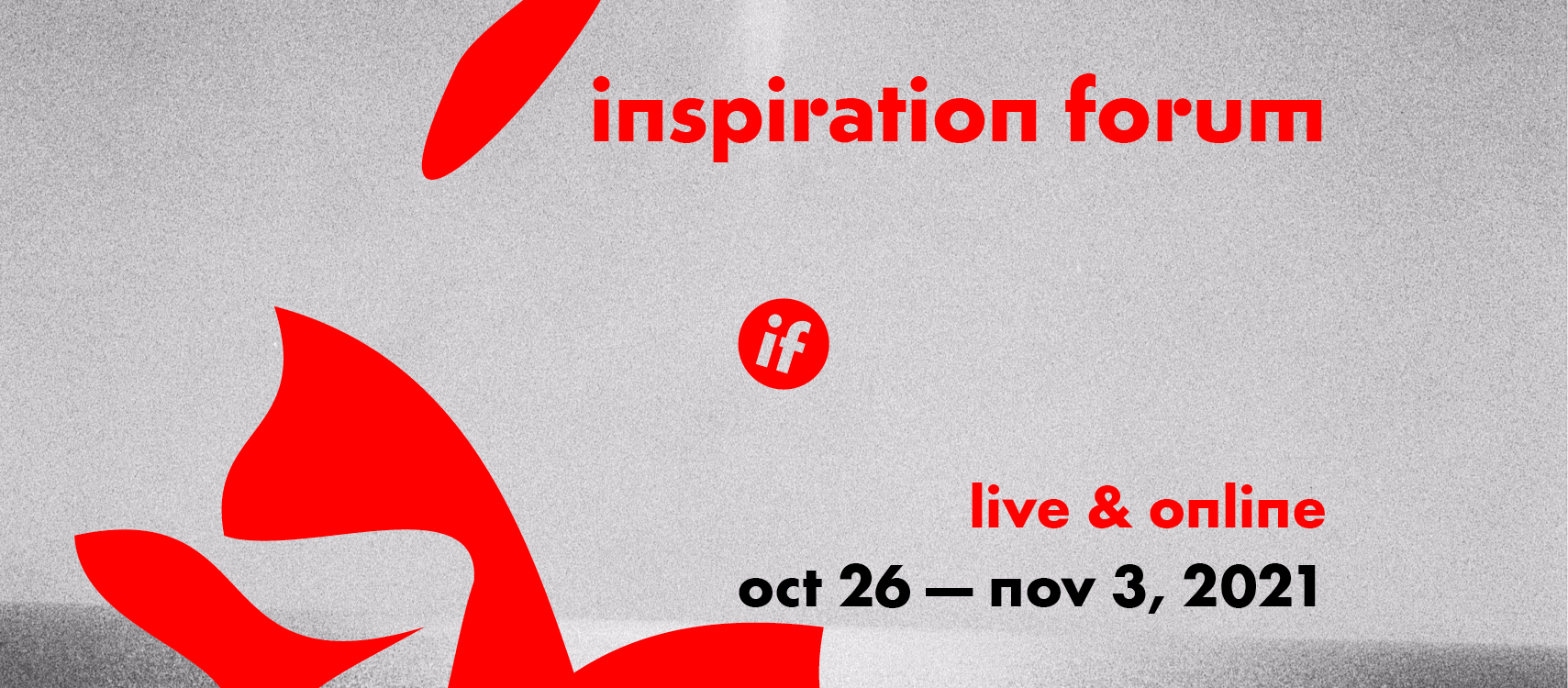 We are learning to live in turbulent times. It is impossible to anticipate, let alone react in time to the consequences of climate change, technological developments and pandemic health measures affecting key areas of society, politics, business and labour market, as well as the welfare state and the environment. These events are taking a toll on our mental health because they challenge our certainties, the established state of affairs, thus forcing us to rethink, on a daily basis, the world in which we are currently living and will continue to live. At this time, a broader dialogue involving all groups of people is becoming all the more important. And more than ever we need curiosity, dreaming and imagination.
The Inspiration Forum discussion platform is an opportunity for us to discover new perspectives, intensify dialogue and raise new questions about the contemporary world in the public space. This year's event will take place live and online from October 26 to November 4, 2021 and will focus on mental health, equality and inequalities, and on the ways in which digital technologies can help create a more just and fair world. The relationship between humans and nature will be an equally important topic, and the online programme will discuss the post-election challenges in the Czech Republic.
In the program, we will discuss digital technologies with Canadian philosopher Nick Srnicek and social anthropologist Maria Heřmanová, whose research focuses on digital anthropology, online identities and communities, and gender inequalities in the online space. With American psychiatrist Bruce D. Perry, we will explore how the good and bad things that happen to us in early childhood affect who we become. And with Polish women's rights activist Marta Lempart, the co-founder of the National Women's Strike movement, we'll look into contemporary Poland and the struggle for women's rights and the LGBT+ community. More guests, detailed programme and thematic readings will be announced soon.