The Inspiration Forum discussion platform provides an opportunity to discover new perspectives, strengthen dialogue and bring new perspectives of the contemporary world into the public space. This year's edition will take place on 25-30 October, 2022, and will focus on the recent events in Ukraine, the society's shift online, the limits of growth and the possibilities of degrowth, as well as freedoms that are often still only on paper. More about IF.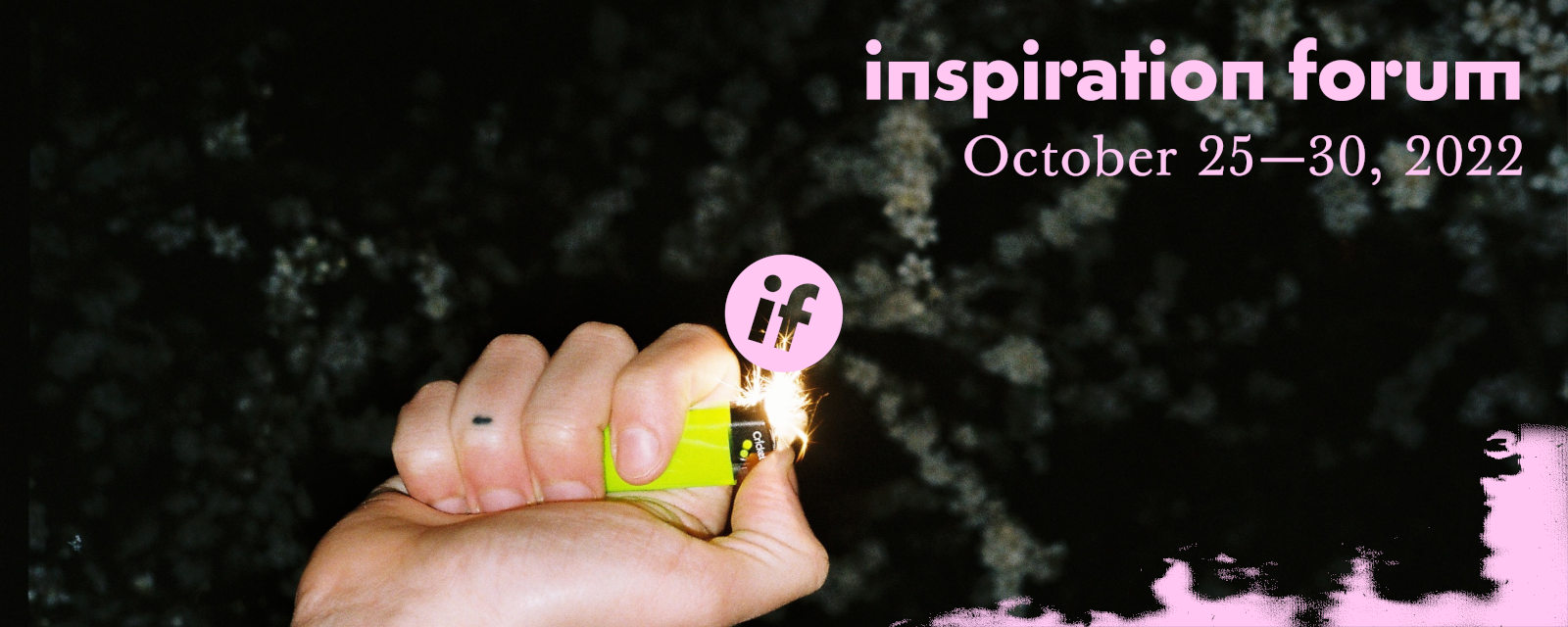 This year's forum comes to a world we could not have imagined a year ago. The need to understand what is happening around us has become even more urgent than in previous years. Although more than ever we need real actions, it is the values, theses and ideas that precede them. This year, we can listen all the more closely and consciously to the visions of the world's thinkers, take our own perspectives, engage in dialogue, explore the essential context – and draw implications for our own actions.
For more about the programme and the individual topics look at the following pages (by clicking the buttons below) which include a detailed programme of the individual days and the bios of the guests you will be able to meet in discussions, interviews and talks, as well as films from this year's programme of the Ji.hlava IDFF that are closely related to Inspiration Forum's topics.
The Inspiration Forum programme takes place in the rehearsal space of the Horácké Theatre (Komenského 22, 1st floor).
---
Follow us on Facebook, Instagram and Twitter.