Accommodation / 23rd Ji.hlava IDFF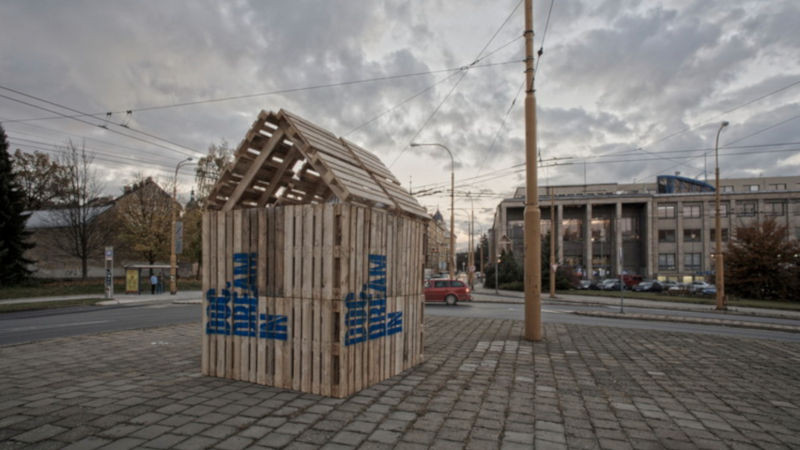 A – IN YOUR OWN SLEEPING BAG IN THE GYM
CZK 100 / night
CZK 450 / special price for the whole festival
– shared bathrooms and showers
– security service at the entrance 24/7
– some of the gyms offer a limited number of mattresses for rental – however, as we cannot guarantee their availability, please bring a mat along with your sleeping bag
Reservation and payment
Accreditation + Accommodation form* (online payment)
Separate Accommodation form* (payment is possible only by cash or card on the spot)

* If you do not have an account in our database yet, please, fill in basic identification information and select a password. Your registration will make further communication with Ji.hlava IDFF easier and you will be able to use your account in the following years as well. After the registration, you will be able to access the Accreditation and Accommodation form.
Collection of accommodation vouchers
You can collect your accommodation at the Accreditation desk until 6 PM on the day of your arrival or contact us by phone on +420 776 207 479.
If you fail to collect your voucher by 6 PM on the first day of your stay, your booking will be cancelled.
B – IN A BOARDING HOUSE / HOSTEL
For more info about alternative accommodation (hostels and dormitories), please contact us at akreditace@ji-hlava.cz
C – OTHER ACCOMMODATION
Although the festival reserves most of the accommodation capacities in Jihlava and its vicinity for the purposes of the festival, some vacancies are still available. You can book accommodation during the festival e.g. in the following hotels, boarding houses or hostels:
HOTELS
Hotel Křemešník / Polní 480, Luka nad Jihlavou / Tel.: +420 565 303 431 / www.nakremesniku.cz
Hotel Slunce / Jihlavská 1985, Havlíčkův Brod / Tel.: +420 569 496 200 / www.hotelslunce.com
Býk / Čížov 38 / Tel.: +420 602 964 138 / www.ubytovani-byk-jihlava.cz
Hotel U Jiřího / Jihlavská 493, Humpolec / Tel.: +420 565 534 512 / www.hotelujiriho.cz
BOARDING HOUSES
U Kačaby / Lesní 10, Jihlava Helenín / Tel.: +420 567 300 672
U Lyžaře / Jihlava - Hybrálec 37 / Tel.: +420 567 216 866 / www.ulyzare.cz
Ubytování Šacberk / Zborná u Jihlavy 59 / Tel.: +420 777 192 525 / www.ubytovanisacberk.cz
Farma Kalhov / Kalhov 24 / +420 728 653 459, 777 007 343 / farmakalhov.cz
Penzion 324 / Štoky 324 / Tel.: +420 777 772 490 / www.ubytovaniapronajem.eu
HOSTELS
TJ Sokol Bedřichov / Stamicova 2 / +420 567 210 285 / www.sokolbedrichov.cz
ATC Pávov / Pávov 90 / +420 567 210 295 / www.sokolbedrichov.cz
Primont / Pávov 127 / +420 603 438 819 / www.primontjihlava.cz