Festival HUB
Festival HUB is a publicly accessible part of the Festival Identity section held within the framework of the Industry programme at the Ji.hlava IDFF.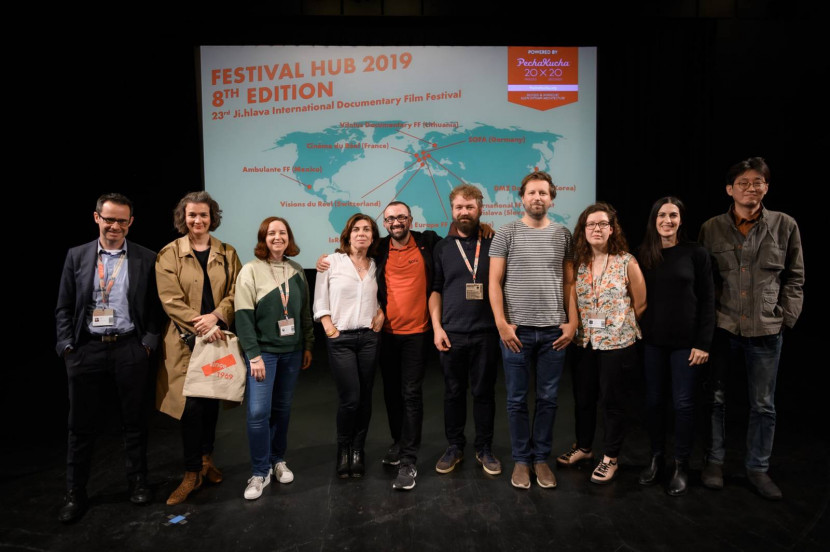 Festival HUB is a publicly accessible event held within the Festival Identity section of the Ji.hlava Industry Programme. Festival visitors will have a unique opportunity to see a showcase of world film festivals presented in the PechaKucha style.
Festivals that will make their presentations at the Festival HUB have to follow certain rules. Each presentation must consist of 20 slides, each of which will be shown for no more than 20 seconds including the commentary. The PechaKucha format (meaning "chit chat" in English) thus allows less than 7 minutes for the presenters, which makes their talks concise and fast-paced, providing only the most essential information.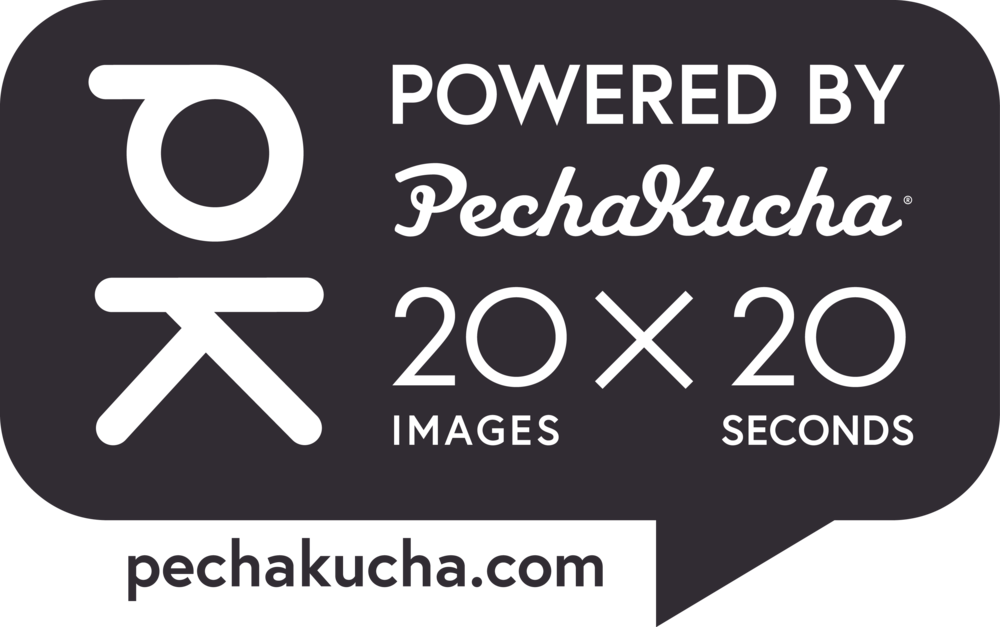 Festival HUB 2020 presentations
Martichka Bozhilova / Balcan Documentary Center/ Bulgaria
Tereza Šimíková / CPH:FORUM/ Denmark
Veronika Janatková / DokuBaku / Azerbaijan
Christine Camdessus / FIPADOC / France
Maša Marković / SFF, CineLink Industry Days / Bosnia and Herzegovina
Patrizia Mancini / Sunny Side of the Doc / France
Alessandro Gropplero / When East Meets West / Italy
HISTORY
Festival HUB 2019 presentations
Ambulante Film Festival / Meghan Monsour / Mexico
Cinéma du Réel / Catherine Bizern / France
Crossing Europe Film Festival Linz / Sabine Gebetsroither / Austria
DMZ Docs / Kyungsoo Han / South Korea
International Film Festival Febiofest Bratislava / Přemysl Martinek, Ondrej Starinský / Slovakia
IsReal Festival / Alessandro Stellino / Italy
SOFA – School of Film Agents / Nikolaj Nikitin / Germany
Vilnius Documentary Film Festival / Eglė Maceinaitė / Lithuania
Visions du Réel / Emilie Bujes / Switzerland
Festival HUB 2018 presentations
Berlinale Talents / Florian Weghorn / Germany
Centre Pompidou / Charlene Dinhut / France
CineDoc / Artchil Khetagouri / Georgia
Cinemalaya, QCinema and Cinema One Originals / Khavn De La Cruz / Philippines
Doc Corner, Marché du Film - Festival de Cannes / Pierre-Alexis Chevit / France
Hot Docs / Shane Smith / Canada
Kino Visegrad / Markéta Hodousková / France
Northern Lights Nordic Baltic Film Festival / Volia Chajkouskaya / Belarus
Tempo Documentary Festival / Melissa Lindgren / Sweden
Festival HUB 2017 presentations
Buenos Aires International Festival of Independent Cinema / Agustín Masaedo / Argentina
Diagonale / Sebastian Höglinger / Austria
Festival of film and urbanism "86" / Illia Gladshtein / Ukraine
FidaDoc / Hicham Falah / Morocco
Flahertiana / Anastasia Alypova / Russia
Frames of Representation / Nico Marzano / UK
The Museum of Modern Art / Josh Siegel / USA
Venice International Film Critics' Week / Giona Nazzaro / Itály
Festival HUB 2016 presentations
Trieste Film Festival / Fabrizio Grosoli / Italy
4 Elements / Peter Gašparík / Slovakia
Taiwan IDF / Tsai Shr–tzung / Taiwan
Reykjavík International Film Festival / Hrönn Marinósdóttir / Iceland
Cannes – The Directors' Fortnight / Laurence Reymond / France
Odessa International Film Festival / Julia Sinkevych / Ukraine
Moscow IDFF DOKer / Irina Shatalova / Russia
DOK.fest MÜNCHEN / Daniel Sponsel / Germany
Image Forum / Koyo Yamashita / Japan
Festival HUB 2015 presentations
Bergen IFF / Ingebjørg Aarhus Braseth / Norway
Berlinale Forum / Anna Hoffman / Germany
Busan IFF / Hyosook Hong / South Korea
Astra FF / Csilla Kato / Romania
Kino Otok – Isola Cinema IFF / Lorena Pavlič / Slovenia
IndieLisboa IIFF / Nuno Sena / Portugal
25 FPS Festival / Branka Valjin / Croatia
True/False Film Fest / David Wilson / USA
Festival HUB 2014 presentations
Mar del Plata / Cecilia Barrionuevo / Argentina
Torino Film Fest / Francesco Giai Via / Italy
Yamagata IDFF / Haruka Hama / Japan
Krakow Film Festival / Barbara Orlicz-Szczypuła / Poland
Beldocs / Mladen Vušurović / Serbia
Cinéma du Réel / Maria Bonsanti / France
Docudays UA / Gennady Kofman / Ukraine
Open City Docs Fest / Michael Stewart / United Kingdom
Festival HUB 2013 presentations
Ambulante Documentary Film Festival / Elena Fortes / Mexico
Göteborg International Film Festival / Mikael Fellenius / Sweden
Planete+Doc Film Festival / Artur Liebhart / Poland
Sheffield Doc/Fest / Charlie Phillips / United Kingdom
DokuFest - International Documentary and Short Film Festival / Veton Nurkollari / Kosovo
Vancouver Biennale / Miriam Blume / Canada
Sarajevo Film Festival / Rada Sesic / Bosnia and Herzegovina
Artdocfest / Vitaly Mansky / Russia
Festival HUB 2012 presentations
International Film and Music Festival Kustendorf / Dunja Kusturica / Serbia
ZagrebDox Festival / Milena Zajović Milka / Croatia
Tampere International Short Film Festival / Jukka-Pekka Laakso / Finland
The American Documentary Film Festival / Teddy Grouya / USA
The goEast film festival / Gaby Babic / Germany
FID Marseille / Anaelle Bourguignon / France
The Abu Dhabi Film Festival / Özge Calafato / United Arab Emirates
Baghdad International Film Festival / Taher Alwan / Iraq