Ji.hlava New Visions Forum: U.S. Docs 2021
Ji.hlava New Visions is a financing, co-production and networking event dedicated to supporting documentary production in its diversity and creativity.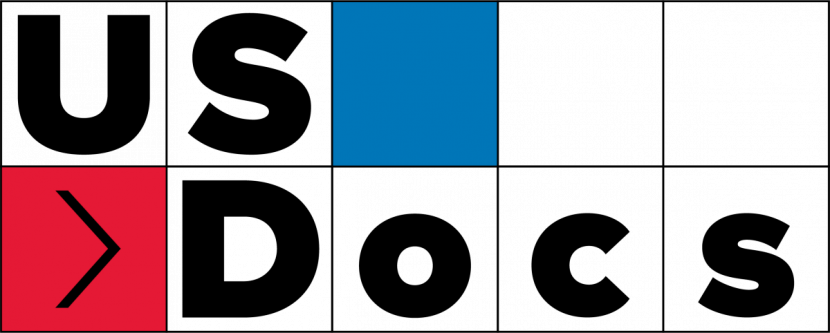 As part of the Ji.hlava New Visions Forum we have introduced a platform, which effectively connects the U.S. documentary filmmakers with the potential co-producers, distributors, sales representatives and film festivals from Europe.
Selected U.S. documentary projects in all stages of production are presented online by the director-producer pair along with a preview of the upcoming film.
The selected projects will be automatically invited to participate in the Ji.hlava New Visions Market (online), where they will be able to meet with other producers and decision-makers.
Prior to the projects' presentations at the Ji.hlava New Visions Forum, their directors and producers will be provided with free professional mentoring on European financing system and an overview of European festivals' programming strategies.

At the the Ji.hlava New Visions Forum: U.S.Docs 2021 we presented 8 U.S. documentary projects in the development stage and 8 in production and post-production stages. The event took place on October 28–29, 2021 during the 25th Ji.hlava IDFF and was attended by film professionals and other stakeholders in the film industry accredited at the festival.

Among the selected projects there were not only documentary films but also diverse audiovisual formats such as fiction with documentary aspects, hybrid, experimental, short films, docu and web series, cinema expanded projects, games with documentary aspects and VR / AR / Live documentaries.

In our selection process, we focus on the artistic vision of the project, its originality and author-driven character, visual style and fresh spirit, international potential in terms of financing and development of collaboration, openness for sharing the project with other partners, as well as diverse modes of distribution.
Ji.hlava New Visions is held with the support of
Creative Europe –⁠ MEDIA Programme of the European Union.

SELECTED PROJECTS 2021
PROJECTS IN DEVELOPMENT
PROJECTS IN PRODUCTION & POSTPRODUCTION
========
PROJECTS IN DEVELOPMENT
BACKSIDE
Director: Raúl O. Paz-Pastrana
Producers: Gabriella Garcia-Pardo, Patricia Alvarez Astacio
Runtime: 90'
Estimated date of premiere: January 2024

Synopsis: Backside details the daily life and skills of the under-recognized migrant workers behind the Kentucky Derby, the most famous horse race in the world. This observational film follows a racing season from beginning to end, revealing a web of class, labor, and wealth in the American South. With its intimate cinematography and access, Backside is a feature documentary that disrupts stereotypes of "low-skilled" immigrant labor while elevating the daily lives of grooms to a sensory experience.

Production Company: Backside Film LLC

CREDIBLE FEAR
Director: Gabrielle Ewing
Producer: Kimberly McFarland
Runtime: 60'
Estimated date of premiere: May 2023

Synopsis: Two mothers, an asylum seeker from Guatemala and an energy lawyer, become unlikely allies while they fight a broken U.S. immigration system. The overall effect is to demystify distorted reportage in hopes of championing urgently needed reforms and disrupting the status-quo of the "immigration genre." Beneath the surface, this is a film about what it means to be a mother and how to find the common humanity in each other.

Production Company: Sad Donut Films LLC

DESIRE LINES
Director: Jules Rosskam
Producer: Jules Rosskam
Runtime: 90'
Estimated date of premiere: February 2024

Synopsis: It's an open secret among transgender men: after coming out as trans, many develop an attraction for other men. Desire Lines is a feature-length documentary essay exploring what's at stake for everyone when our sexual desires lead to feelings of social and political precarity. Anchored in bodies, public and private spaces, and the changing social sphere of the bathhouse, Desire Lines is a timely new work that reveals as much about why sexual desires might change as gender presentation changes as it does about masculinity in our culture.

Production Company: MamSir Productions

HUMBOLDT USA
Director: G. Anthony Svatek
Producer: Elijah Stevens
Runtime: 80'
Estimated date of premiere: September 15, 2023

Synopsis: Humboldt USA is a portrayal of the dissonant ways Americans protect and relate to their rapidly changing environments. Using 19th century naturalist Alexander von Humboldt as a historical anchor, the film interweaves the stories of people in three 'Humboldt' placenames in Nevada, Chicago, and California who take unique steps toward tackling environmental concerns in their communities. These oft-disparate narratives raise the question: in the face of ecological collapse and increasing virtualization of nature, what does it mean to be an environmentalist in America today?

Production Company: Humboldt USA LLC

REBOUNDS
Director: Fern Silva
Producer: Fern Silva
Runtime: 70'
Estimated date of premiere: February 2024

Synopsis: Rebounds (The Impossible Return) is a hypnotic portrait of basketball culture in modern-day Greece. The film draws parallels between the origins of competitive sport in Ancient Greece and contemporary spectator sport culture. Finding how in the midst of economic turmoil, aspirations of class mobility, masculinity, and nationalism pave ways for familiar fantasies to unfold amongst citizens and immigrants alike.

Production Company: Fern Silva

THE ANARCHIST
Directors: Philip Cartelli, Mariangela Ciccarello
Producer: Philip Cartelli
Runtime: 90'
Estimated date of premiere: December 2023

Synopsis: Five people are connected through an apocryphal story: a decade ago, a group of anarchists from the U.S. stole Leon Trotsky's ashes from their resting place in Mexico. This central narrative is articulated through those of a Mexican activist lawyer, a Greek professional couple, a Tunisian journalist and a Kurdish student. Each has some connection to international networks of solidarity and activism, which, for some, are now in the past. Filmed in New York, Marseille, and Athens, their separate recollections converge in a portrait of the tensions between the personal and the political today.

Production Company: Nusquam

THE PROMETHEUS COMPLEX
Director: Ross Lipman
Producer: Ross Lipman
Runtime: 120'
Estimated date of premiere: 2023

Synopsis: The Prometheus Complex is second in a series of four documentary-fiction hybrid films investigating the house of mirrors of the subconscious mind. The film looks at the history of the human race's strange attempts to create artificial life. Within the framework of a fiction, a hallucinatory kaleidoscope of archival film clips from classic works of cinema reveal a hidden history. The first film in the series, The Case of the Vanishing Gods looks at the history of ventriloquism, and premiered at the Locarno Film Festival in August 2021.

Production Company: Corpus Fluxus

THE SEA, THE ISLAND AND THE PEOPLE
Director: Chivas DeVinck
Producer: Chivas DeVinck
Runtime: 90'
Estimated date of premiere: 2023

Synopsis: The Sea, the Island and the People is a feature length documentary about Guam, an unincorporated territory of the United States that few people in America and the rest of the world know anything about. Its economy is almost entirely dependent on the presence of U.S. military bases and Japanese tourism. Although Guam is located over 6,000 miles away from the U.S. mainland, its American-style malls and road signs are indistinguishable from the United States. The film, similar to Beau Travail, will bear witness to the activities of soldiers in a colonized land, while also giving voice to the natives.

Production Company: Dialogue Talk
PROJECTS IN PRODUCTION & POSTPRODUCTION
EXODUS STORIES
Directors: Ilse Fernandez
Producer: Ilse Fernandez
Runtime: 90'
Estimated date of premiere: April 2022

Synopsis: A mass exodus via the caravan movement. A dangerous 2,600-mile trek to a promised land where a border separates Central American nightmare from American Dream. Through intimate access, Exodus Stories follows the journeys of three immigrants fleeing violence and persecution. Once at the U.S border, they seek asylum, an institution they find under siege amidst a surge of anti-immigrant sentiment during the Trump Era.

Production Company: Viva Vida Productions

IMPOSSIBLE TOWN
Directors: Meg Griffiths, Scott Faris
Producer: Meg Griffiths
Runtime: 75'
Estimated date of premiere: January 2023

Synopsis: When her father passes unexpectedly, Dr. Ayne Amjad is thrust to the helm of a decades-long struggle to aid a southern West Virginia town beset by cancer-causing chemicals. After formulating an audacious plan to relocate the town's residents, Ayne must decide how much she is willing to sacrifice – and who of her allies she can count on – to fulfill her late father's mandate to "help others" at all costs.

Production Company: Universe Creative

IN THE BONES
Directors: Kelly Duane de la Vega, Zandashé Brown
Producer: Jessica Anthony
Runtime: 85'
Estimated date of premiere: January 2022

Synopsis: In the Bones is a lyrical documentary that explores the personal and political by interweaving the lives of 12 characters living in Mississippi during a legislative session in which equal pay for equal work and abortion rights are being decided. Although set in three distinct regions of Mississippi, In the Bones is a much broader exploration of our culture, an unsettling portrait of America that shines a light on the weight women live under in this country and also the resilience expressed in everyday acts of survival.

Production Company: Three Frames

NOMOTOPOWELL
Director: Brent Chesanek
Producer: Brent Chesanek
Runtime: 76'
Estimated date of premiere: February 2022

Synopsis: ​Nomotopowell is a mythical documentary travelogue exploring the lost settlements of a little known village in Florida, where the ghosts of two pivotal figures in American history loom large. One a Confederate assassin, the other a Seminole warrior, their lives and deaths contain numerous coincidences and parallels. Combining landscape tableaux, archival texts, and a cast of abstracted voices, Nomotopowell operates on contemplation, uncertainty, and vagary. The film summons the spirits that haunt a shape-shifting territory, reflecting a violent national residue without ever leaving the village.

Production Company: Auxerrine

OCEANIA: ENCOUNTERS AT THE EDGE
Director: Natalie Zimmerman
Producers: Godfrey Reggio, Sara Dosa
Runtime: 90'
Estimated date of premiere: January 2023

Synopsis: OCEANIA is an immersive journey into the fragile yet beautiful connections we humans have to one another and the planet. Focusing on the filmmaker's inner voice and her evolving relationships to a community living at the ocean's edge - on an island predicted to be uninhabitable due to sea level rise by 2030 - OCEANIA spans opposite sides of the Pacific Ocean in search of what ties our seemingly fragmented histories, disparate experiences and fates together.

Production Company: Social Satisfaction Studio

SOUND MECHANIC
Director: Skizz Cyzyk
Producer: Skizz Cyzyk
Runtime: 90'
Estimated date of premiere: 2022

Synopsis: Neil Feather invents new musical instruments and sound making devices, which he then uses in live performances and installations. Rather than telling Neil's life story, Sound Mechanic gives the audience a chance to spend some time with Neil, getting to know him, seeing him working, and watching his performances.

Production Company: Beef Platter

SWING AND SWAY
Directors: Fernanda Pessoa, Adriana Barbosa
Producer: Thiago Zanato
Runtime: 80'
Estimated date of premiere: January 2022

Synopsis: Two friends unveil their bodies and lenses in a filmic dialogue while following the trace of women experimental filmmakers that came before them. Separated by America's hemispheres, one in Brazil and the other in the United States, dilemmas from turbulent times flow between both of them: the need to confront the everyday fears, the deconstruction of the domestic reality, their place in feminism and the desire of an encounter.

Production Company: Not for Sale Productions, LLC

WHAT WE LEAVE BEHIND
Director: Iliana Sosa
Producers: Emma D. Miller, Iliana Sosa
Runtime: 71'
Estimated date of premiere: January 2022

Synopsis: After filmmaker Iliana Sosa's grandfather, Julián, is told that he can no longer travel to the U.S. to visit family, he begins building a new house in his rural Mexican hometown that he says will be for the whole family once he's gone. What We Leave Behind follows Julián in the twilight of his life, as his granddaughter pieces together how their transnational family has built and rebuilt their home over decades of separation.

Production Company: Borderchild Productions LLC
HISTORY