Visitor Accreditation to the 27th Ji.hlava IDFF
Are you looking forward to the 27th Ji.hlava? Preparations for the autumn edition of Ji.hlava are in full swing. We are selecting and discovering the most interesting documentaries and we are looking forward to sharing them with you soon. Furthermore, after last year's successful edition, we are working on a new booking system.
● To purchase Industry and Industry Student accreditation, please continue here
● To request Press accreditation, please continue here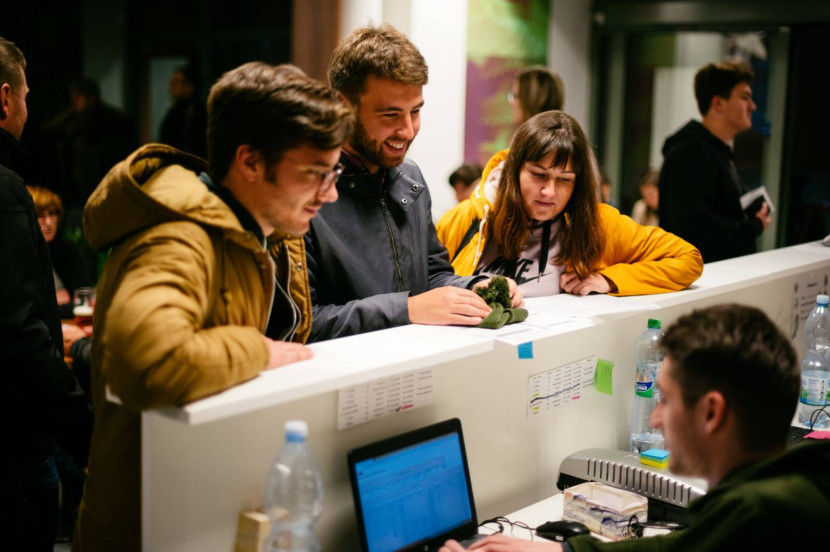 SUPPORT JI.HLAVA
In the past years, we have combined the sale of accreditations with the support of various projects, including Jihlava hospital, schoolchildren in tornado affected village of Hrušky, and to Ukrainian filmmakers. Thanks to you, we have raised over 10,000 EUR for these projects. This year you have the opportunity to support Ji.hlavu directly. Although the costs of cultural events have been rising due to inflation in recent years, this is not the case for most of the income. We want to make accreditations affordable for everyone, but we also give you the opportunity to pay a higher amount at your discretion.
Thank you and we look forward to seeing you at Ji.hlava!
Types of passes, discounts and dates
You can get accredited through your profile on the Visitor Page profile. *
Summer accreditation serves as a full ticket to the physical part of the festival (film screenings, debates, offscreen program), including the Inspiration Forum program. The physical festival will be followed by Ji.hlava Online, which will give you online access to a selection of this year's festival programme. The online films are subject to geoblocking - they will be available only in the Czech Republic.
You can pay more for an accreditation and support our activities. We greatly appreciate your support. Thank you!
Autumn price (from September 25 and on site)
Full price of Visitor accreditation

Ji.hlava onsite + Inspiration Forum + Ji.hlava Online / CZK 1500

Discounted price**

university students up to 26 years of age / members of the AČFK and CDF / CZK 200 discount from the full price of accreditation (includes: Ji.hlava Onsite + Inspiration Forum + Ji.hlava Online)
pensioners and persons with disabilities / CZK 700 (includes: Ji.hlava Onsite + Inspiration Forum + Ji.hlava Online)

Ji.hlava Vibes

visitors up to 19 years of age / CZK 700 (includes: Ji.hlava Onsite + Inspiration Forum + Ji.hlava Online + special Vibes programme)

Ji.hlava for Kids

children up to 15 years of age accompanied by their parents / free (includes: Ji.hlava for Kids programme)
Ji.hlava Online (on sale from October 29)
Exclusive 14-day access to the Ji.hlava Online video library / CZK 500
(selection of films from the festival program, geoblocked for viewing only in the Czech Republic)
Tickets for single film screenings
Single tickets for a screening will be available for CZK 190. Details will be announced soon.
---
* If you don't have an account in our database yet, please fill in basic identification information and create a password. Registration will make it easier for you to communicate with Ji.hlava IDFF and you will be able to use your account in the following years. After completing the basic registration you will be able to access the ACCREDITATION form. You can see the terms and conditions for purchasing accreditations here. ACCREDITATION FORM.
The confirmation email may be detected as spam, so please check your inbox trash and spam.
** The discount on accreditation will be granted on the basis of a valid document (student ID, original confirmation of studies or ISIC card for students up to 26 years of age, Disabled Persons' Identity Card, document with the stated age for seniors over 65 years of age). Please remember to take this document with you, you may be asked to present it.
In case of cancellation of the event by the organizer, you will receive a full refund. Failure to attend the physical or online version of the festival is considered a cancellation. In other cases, please be informed that we do not refund the money paid for the accreditation.
.
See you in Jihlava in October!