Accreditations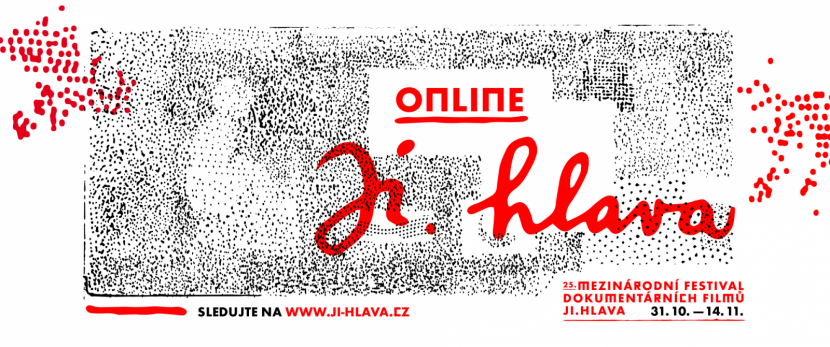 ---
Visitor Accreditations + registration
To get your accreditation, go to your Visitor Page profile HERE.**
The accreditation serves as a full-fledged ticket to the live part of the festival (film screenings, discussions and lectures, offscreen program). Your accreditation also provides 14-day access to the festival's online video library (available only for registered users on the territory of the Czech Republic).
** If you do not have an account in our database yet, please, fill in basic identification information and select a password. Your registration will make further communication with Ji.hlava IDFF easier and you will be able to use your account in the following years as well. After the registration, you will be able to access the ACCREDITATION FORM.
Prices of visitor accreditations
Presale from October 1 and on the spot
Full price
CZK 950 / accreditation
Discounted for high secondary school students, pensioners and holders of the ZTP card*
CZK 400 / accreditation*
Discount for members of the CDF*
CZK 650 / accreditation*
Discount for members of the AČFK, ČEFS and university students*
CZK 800 / accreditation*
Inspiration forum & Offscreen program
free of charge / this accreditation serves as a free ticket to the Inspiration Forum, music program in the Church of St. Ghost (Kostel sv. Ducha), afterparty in the Music tent and DJ sets in DKO
Children under 16
free of charge / accreditation on the spot only
Doc.Man / Help us develop our documentary film platform! / find more about Doc.Man
min CZK 1.800 / Doc.Man
min CZK 20.000 / Super Doc.Man
* Discounts will be provided upon the presentation of the relevant proof of eligibility.
Please, check your junk and spam folders to ensure your confirmation e-mail was not filtered.
Presale from July 1 until September 30
Reduced
CZK 650 / accreditation
Presale from May 20 until June 30
Early Bird accreditation with donations for for Živá krajina association
min CZK 400 / accreditation
Payment
Accreditations purchased online can be paid immediately via bank transfer or payment card online.
Starting on October 26 and during the entire festival, accreditations will only be available on the spot at the accreditation desk in the Festival Center (Horácké divadlo). You can pay for your accreditation in cash as well as by payment card using a credit card terminal.
In case of cancellation of the event by the organizer, the amount paid will be refunded in full. Inability to organize both the live and the online festival shall be considered cancellation of the festival. Please note that in all other cases no refunds for the purchase of your accreditations will be made.
Accreditation centre
The accreditation centre for visitors (Horácké divadlo Jihlava, Komenského 22) is open from 9 a.m. to 9 p.m. (Tuesday, October 26 – Saturday, October 30), and from 9 a.m. to 3 p.m. on Sunday, October 31.
Catalogue / festival book / programme brochure
You can also buy the catalogue / festival book on the spot. Please note that this is not a traditional film catalogue containing annotations of all festival films, but an essayistic publication – a limited edition. The catalogue also includes a programme booklet. The price of the catalogue on the spot will be CZK 100. Complete information about the films, offscreen programme, time schedule, etc. will be published on the festival website as well as in the festival mobile app.
Tickets to offscreen program
Individual tickets to the offscreen program will be on sale on the spot before the start of the event.
Doc.Man
Our aim as a festival is to stir thoughts and discussions, raise-awareness and educate our audience, as well as to offer alternative perspectives. We believe that documentary films have the power to make all of this happen because they not only reflect on, but provide a mirror to the world around us. If you, too, have a passion for documentary cinema, support Ji.hlava and become a Doc.Man! Everyone needs their hero!