Media and Documentary 2021
15th creative writing seminar on documentary film. This year for the second time in an innovated international format. Lectures will take place on October 27 and 28, 2021.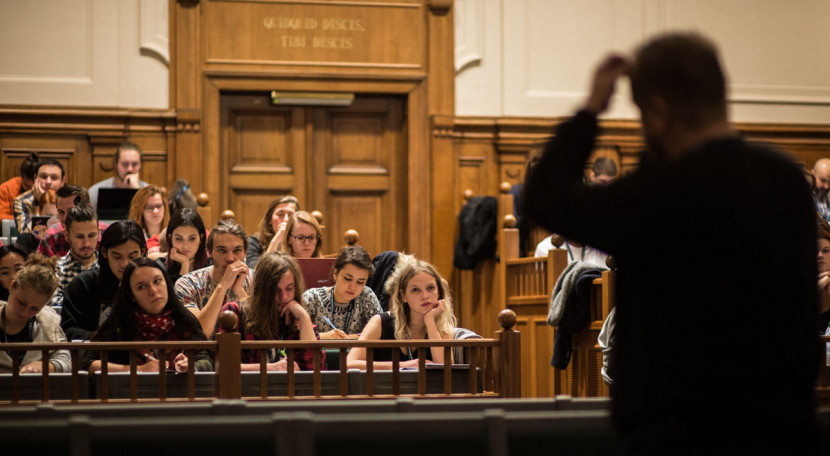 Media and Documentary, a seminar on creative writing intended for students of journalism, film studies and other humanities and social studies, will be held this year for the fifteenth time as part of the Ji.hlava International Documentary Film Festival.
As last year, the seminar will be held in a format expanded by cooperation with leading foreign film critics. The most successful participants will have a unique opportunity to enter the world of professional writing about documentary film. Selected students will publish their texts online on the dokrevue.cz portal and, in addition, will establish cooperation with the international periodical Modern Times Review, to which they will be able to contribute their texts under the individual guidance of its editors throughout the year.
On the first day of the seminar, students will attend lectures by foreign lecturers, which will open up broader topics of the media imprint of documentary film and give an insight into the international context of writing about film. On the second day, students will attend lectures by leading Czech journalists, who will present various forms of critical reflection, as well as the pitfalls and strengths of individual genres dealing with documentary film as well as film festival (reviews in newspaper, reviews in professional journals, commentary, interviews, essays, catalogue annotations).
For the remaining two days of the festival, students will have the opportunity to watch the festival screenings and accompanying programme, follow the festival events and prepare their texts. On the last day of the festival, they will meet again with Czech lecturers and analyze the texts in detail in small seminar groups according to the chosen genre. Those who complete the seminar as an optional subject in their university schedule will then send the edited text back to their lecturer and responsible teacher.
The five most successful texts will be published online after the festival on the dokrevue.cz portal, and their authors will continue their year-round cooperation with the editors of the European documentary film periodical Modern Times Review. During the year, the selected students will be reimbursed for participation in one foreign documentary film festival (e.g. IDFA, FID Marseille, DOK Leipzig, Visions du Réel, CPH: DOX or Doc Lisboa), from which they will report to the Modern Times Review under the guidance of a tutor.
The project is co-funded by the EEA and Norway Grants.