Visitor Accreditation to the 27th Ji.hlava IDFF
Are you looking forward to the 27th IDFF Ji.hlava? Get the most affordable Early bird accreditation now! Preparations for the autumn Ji.hlava. After last year's successful edition, we are working on a new booking system and a brand new website for the Inspiration Forum. We are selecting and discovering the most interesting documentaries and we are looking forward to sharing them with you in a few months.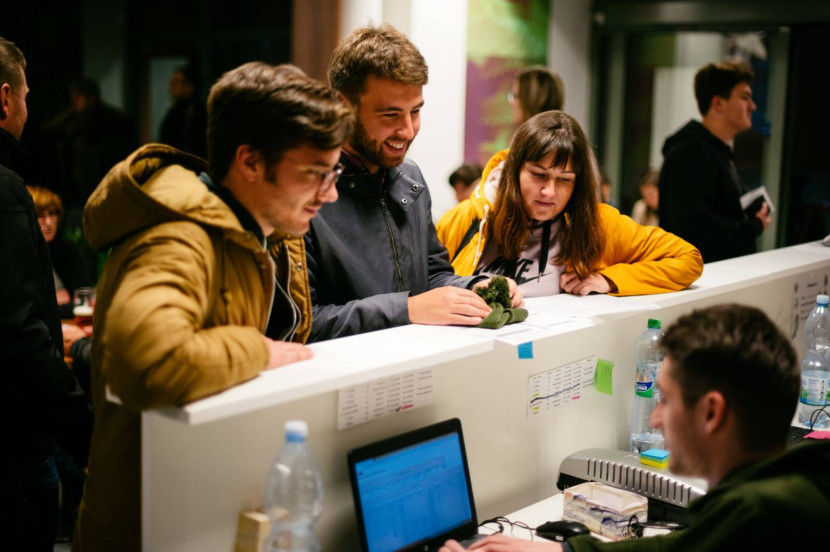 SUPPORT JI.HLAVA
In the past years we have combined the sale of accreditations with the support of various projects, from the hospital in Jihlava, schoolchildren in Hrušky to Ukrainian filmmakers. Thanks to you, we have raised almost a quarter of a million crowns for these projects. This year you have the opportunity to support Ji.hlava directly. Although the costs of cultural events have been rising due to inflation in recent years, this is not the case for most of the income. We want to make accreditations affordable for everyone, but we also give you the opportunity to pay a higher amount at your discretion.
Thank you and we look forward to seeing you in Jihlava!
Types of accreditations, discounts and dates
You can get your accreditation through your Visitor Page profile. *
Festival Early Bird accreditation serves as a full-fledged ticket to the live part of the festival (film screenings, discussions and lectures, offscreen programm, debates of Inspiration Forum). The physical festival will be followed by Ji.hlava Online, which will give you online access to a selection of this year's festival programme. The online films are subject to geoblocation - they will be available only in the Czech Republic.
First wave – Early Bird (from June 1 till June 30)
You can pay more for the accreditation and support our activities. We greatly appreciate your support. Thank you!
Ji.hlava Onsite + Inspiration Forum + Ji.hlava Online / CZK 700
Summer price (from July 1 till September 20)
Ji.hlava Onsite + Inspiration Forum + Ji.hlava Online / CZK 1000
Autumn price (from September 21 and on the spot)
Ji.hlava Onsite + Inspiration Forum + Ji.hlava Online / CZK 1500
---
* If you do not have an account in our database yet, please, fill in basic identification information and select a password. Your registration will make further communication with Ji.hlava IDFF easier and you will be able to use your account in the following years as well. After the registration, you will be able to access the ACCREDITATION FORM.
Please, check your junk and spam folders to ensure your confirmation e-mail was not filtered..
Discounts will be provided upon the presentation of the relevant proof of eligibility.
In case of cancellation of the event by the organizer, the amount paid will be refunded in full. Inability to organize both the live and the online festival shall be considered cancellation of the festival. Please note that in all other cases no refunds for the purchase of your accreditations will be made.
See you in Jihlava in October!