Ji.hlava New Visions Forum: Europe 2022
The event is dedicated to the new generation of European producers, new formats, innovative trends, and visions for the future. The programme is open to diverse audiovisual formats.
For Ji.hlava New Visions Forum – U.S. Docs, go here.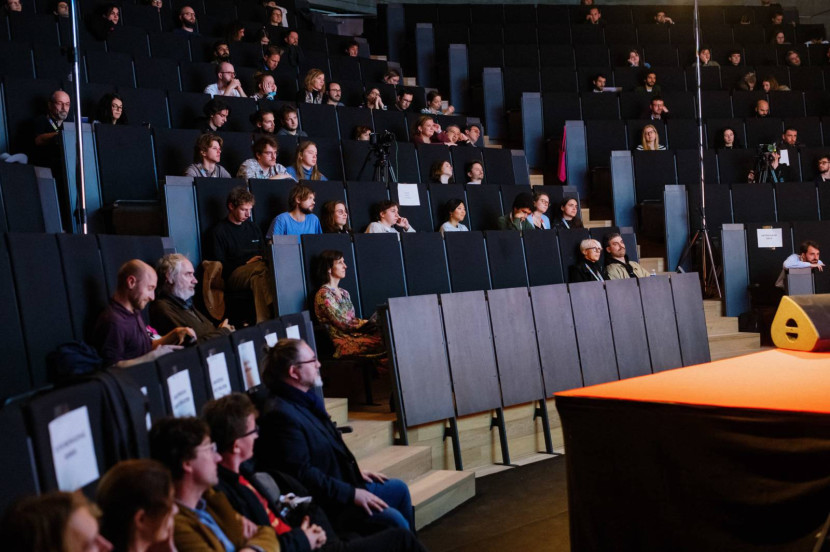 At the core of the Ji.hlava New Visions Forum 2023 will be the pitching of 18 European documentary projects – both in the development stage and in production / post-production stages. The event will take place place on October 26–27 during the 27th Ji.hlava IDFF attended by film professionals and other stakeholders in the film industry accredited at the festival. The presentations will take place in person.
The call is open not only to documentary films but also diverse audiovisual formats such as fiction with documentary aspects, hybrid, experimental, short films, docu and web series, cinema expanded projects, games with documentary aspects and VR / AR / Live documentaries.
In our selection process, we focus on the artistic vision of the project, its originality and author-driven character, visual style and fresh spirit, international potential in terms of financing and development of collaboration, openness for sharing the project with other partners, as well as diverse modes of distribution.
The submission is free of charge. In one call you apply for both Ji.hlava New Visions Forum and also Ji.hlava New Visions Market. 18 projects are selected for Forum and 30 projects for the co-production Market.
The call for submissions to the Ji.hlava New Visions Forum 2023 will open in July, with a deadline on August 15.
Format:
Selected projects for Ji.hlava New Visions Forum are presented by the director-producer pair along with a preview of the upcoming film on the main stage of the Industry HUB and also in the online co-production market database.
The Ji.hlava New Visions Forum 2023 is accompanied with the Ji.hlava New Visions Market (October 25–28, 2023). The projects for the co-production market are presented in the online database accessible to all industry-accredited guests. The database is open for another 14 days after the end of the Ji.hlava IDFF. All participants of the JNV Market have also an opportunity to take part in the Matchmaking Accelerator during the industry days of Ji.hlava IDFF. Matchmaking Accelerator features several hundred accredited film professionals – festival representatives, curators, distributors, sales agents, commissioning editors and journalists from across the world.