Visegrad Accelerator
Interconnecting film professionals from Visegrad Countries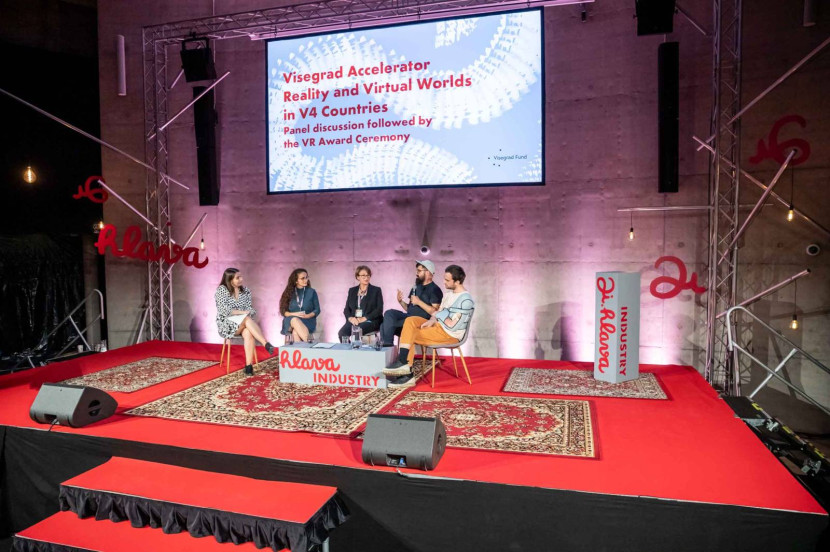 Visegrad Accelerator is aimed at interconnecting professionals from the Czech Republic, Slovakia, Hungary and Poland attending Ji.hlava IDFF 2018. The project opens the possibility to establish a creative Visegrad platform initiating and expanding various film activities through meetings of film professionals, critics and film festival representatives from Central European countries.
Ji.hlava IDFF has always emphasized the idea of Visegrad cooperation – creating space for promotion and support of Visegrad national cinemas. It has become one of the most important meeting points where Czech, Slovak, Hungarian and Polish film professionals meet, present their work and develop future collaborations among themselves as well as with other documentary film professionals from around the world.
Visegrad Accelerator is a platform for film professionals from Visegrad countries within the Ji.hlava Industry Programme and aims to discover and support new talents from Central Europe, introduce them to the international industry community and thus accelerate their creative growth. It creates a unique environment where V4 filmmakers can get support for their documentary projects (Inspiration Forum), present their producer's vision and develop European co-productions (Emerging Producers), share experience (Festival Identity) and discuss their needs (V4 Panels) – all in a relaxed, creative and non-competitive Ji.hlava environment – with professionals from around Europe.
Visegrad Accelerator consists of a series of events, which take place prior to and during the 23rd Ji.hlava IDFF (October 24 - 29, 2019). The exact dates and details of the events will be announced.
The partners of the Visegrad Accelerator in 2019 are: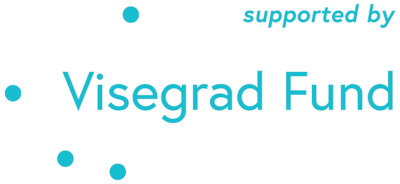 VISEGRAD ACCELERATOR PROGRAM IN 2018
Sunday, October 28 / 4:30 pm - 6 pm / place: Lighthouse
The representatives of the national film institutes from Visegrad countries (Czech Republic, Hungary, Poland, Slovakia) will provide an overview of the current situation of the film industry in the region and its perspectives. What are the institutes' missions, successes, and challenges lying ahead? What are the specifics of the Central European film environment, and what is the position of documentary film?
Speakers:
Robert Baliński / Polish Film Institute
Ágnes Havas / Hungarian National Film Fund
Rastislav Steranka / Slovak Film Institute
Markéta Šantrochová / Czech Film Fund - Czech Film Centre
Moderator:
Michael Hack / Berlin Critics' Week / Germany
Monday, October 29 / place: Horácké Theater

The Inner World of Andrzej Jagodziński (10 am - 11 am)
Speaker:
Andrzej Jagodziński / Journalist / Poland

Jacques Rupnik and guests on Central Europe (12 pm - 14 pm)
Speakers:
Jacques Rupnik / Political Scientist / France, Czech Republic
Jiří Hanuš / Historian / Czech Republic
Robert Sedláček / Filmmaker / Czech Republic
Moderator:
Petr Fischer / Journalist / Czech Republic

What Lies ahead of Central Europe? (2:30 pm - 4 pm)
Speakers:
Oľga Gyárfášová / Sociologist / Slovakia
Charlotta Kotíková / Art Theorist / Czech Republic, USA
Szilárd István Pap / Journalist and Political Scientist / Hungary
Martin C. Putna / Literary Historian / Czech Republic
Agata Pyzik / Journalist and Cultural Theorist / Poland
Moderator:
Martin Ehl / Journalist / Czech Republic

Documentary Dialogue with Adam Michnik About democracy, Poland, the society, politics, and populism. (4:30 pm - 6 pm)
Speaker:
Adam Michnik / Journalist / Poland
Moderators:
Marek Hovorka / ředitel MFDF Ji.hlava / Czech Republic
Filip Remunda / režisér a producent / Czech Republic
Anna Herza Tydlitátová / Czech Republic
Stanisław Zaborowski / Poland
Wanda Adamík Hrycová / Slovakia
Viki Réka Kiss / Hungary
Friday, October 27 / 7:30 pm - 9 pm / place: DIOD
Ondřej Kazík / AFO (Academia Film Olomouc) / Czech Republic
Oksana Sarkisova / Verzio FF / Hungary
Manuel Contreras / Budapest IDF / Hungary
Barbara Orlicz-Szczypuła / Krakow FF / Poland
Piotr Kardas / O!PLA FF / Poland
StopTrik FF / Poland
Szymon Stemplewski / Short Waves Festival / Poland
Olga Bobrowska / StopTrik International FF/ Poland
Krzysztof Sienkiewicz / Zubroffka FF / Poland
Jolanta Dygoś / Kino na Granici / Poland
Monika Lošťáková / FebioFest SVK / Slovakia
Ondrej Starinský / FebioFest SVK / Slovakia
Jakub Viktorín / Visegrad Film Forum / Slovakia
Visegrad Accelerator is supported by the International Visegrad Fund.