Visegrad Accelerator
Interconnecting film professionals from Visegrad Countries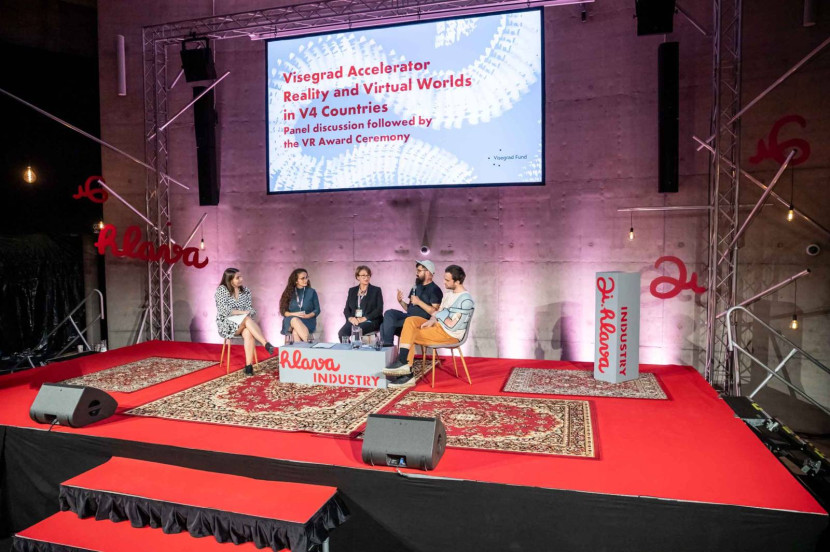 Visegrad Accelerator is aimed at interconnecting professionals from the Czech Republic, Slovakia, Hungary and Poland. Over the last nine years, Visegrad Accelerator has become a respected platform, which initiates and expands various film activities in the Visegrad framework. Ji.hlava IDFF – the leading documentary film event in the Central and Eastern Europe – has become a birth place of creative initiatives and meetings of film professionals, critics, film festivals' and film institutions' representatives from Central European countries.
Ji.hlava IDFF has always emphasized the idea of Visegrad cooperation – creating space for promotion and support of Visegrad national cinemas. It has become one of the most important meeting points where Czech, Slovak, Hungarian and Polish film professionals meet, present their work and develop future collaborations among themselves as well as with other documentary film professionals from around the world.
Visegrad Accelerator is a platform for film professionals from Visegrad countries within the Ji.hlava Industry Programme and aims to discover and support new talents from Central Europe, introduce them to the international industry community and thus accelerate their creative growth. It creates a unique environment where V4 filmmakers can initiate and develop their documentary projects (Inspiration Forum), present their producer's vision and develop European co-productions (Emerging Producers), share experience (Festival Identity), coordinate distribution of audiovisual works (Conference Fascinations) and discuss their needs and know-how (V4 Panels) – all in a relaxed, creative and non-competitive Ji.hlava environment.
The partners of the Visegrad Accelerator in 2021 are: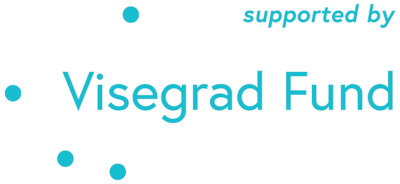 ● Doc-Air (Czech Republic)
● Slovak Film Institute (Slovakia)
● Wladyslaw Slesicki Film Foundation (Poland)
● Hungarian Documentary Association (Hungary)
● The Center for Modern Information Techniques and Visual Arts (Ukraine)
● Obala Art Centar / Sarajevo Film Festival (Bosnia and Herzegovina)
● International Documentary Film Festival Beldocs (Serbia)
VISEGRAD ACCELERATOR PROGRAM IN 2021
Visegrad panel discussion
Saturday, Oct 30, 2021 | 1.00–2.00 pm | Producers on a Roller Coaster
The panel discussion will provide an overview of current trends in Visegrad countries and focus on the changing (post) pandemic film landscape. The representatives of Producers' associations from Czech Republic, Hungary, Poland, and Slovakia will discuss how has the sector been affected, what are the lessons learned and the perspectives. The discussion may touch upon new distribution possibilities as well as reflect the changing behavior and mentality of viewers.
Speakers:
László Józsa (Speakeasy Project) / MADOKE Hungarian Documentary Association / Hungary
Zuzana Mistríková (PubRes) / Association of Independent Producers / Slovakia
Stanisław Zaborowski (Silver Frame) / KIPA Polish Producers Alliance / Poland
Vratislav Šlajer (Bionaut) / Audiovisual Producers' Association / Czech Republic
Moderator:
Simone Baumann / German Films / Germany
Conference Fascinations 2021
This is the first platform for the V4 filmmakers and visual artists, which is focusing on distribution of experimental documentary films. The event allows experimental filmmakers from Visegrad region to present in a complex way their work to international audience and learn about the changing strategies for bringing their innovative films to the public. The event includes three closed working groups on specific topics (1/acquisitions, 2/commissioned works 3/"covid" topic) each consisting of 5 professionals – a distributor, a gallerist, and three artist.
Public presentation of the results of Conference Fascinations
Wednesday, Oct 27 | 2.00–4.00 PM
Participants of the Conference Fascinations from the V4 countries:
Andrea Slováková / Curator of experimental film / Slovakia
Speakers of the Conference Fascination from Visegrad countries:
Anna Horák Zemanová / Curator, production of exhibitions, Gallery of Modern Art in Hradec Králové / Czech Republic
Filip Pudlo / Researcher, lecturer and artist, The Film School in Lodz / Poland
Mira Keratová / Curator, Central Slovakian Gallery, Bratislava City Gallery / Slovakia
Zsófia Kókai / Curator assistant, Museum of Fine Arts – Central European Research Institute for Art History – Artpool Art Research Center / Hungary
Inspiration Forum 2021
The Inspiration Forum discussion platform is an opportunity to discover new perspectives, intensify dialogue and raise new questions about the contemporary world in the public space. This year's event will take place live and online from October 26 to November 4, 2021 and will focus on mental health, equality and inequalities, and on the ways in which digital technologies can help create a more just and fair world.
Speakers of the Inspiration Forum from Visegrad countries:
Ľuboš Slovák / university teacher and ecologist / Slovakia
Marta Lempart / Polish women's rights activist / Poland
Marie Heřmanová / Social anthropologist and journalist / Czech Republic
More guests TBC
Festival Identity 2021
V4 Participants of the Festival Identity 2021
Martin Horyna / Karlovy Vary IFF/ Czech Republic
Barbora Hudečková / One World Int'l Human Rights Doc Film Festival / Czech Republic
Artur Liebhart / Docs Against Gravity / Poland
Ewa Szablowska / New Horizons IFF / Poland
Krzysztof Sienkiewicz / ZUBROFFKA International Short Film Festival / Poland
Szymon Stemplewski / Short Waves / Poland
Szabolcs Szirony / Verzio International Human Rights Documentary Film Festival / Hungary
Monika Lošťáková / International Film Festival Febiofest Bratislava / Slovakia
Others TBC
Visegrad Accelerator is supported by the International Visegrad Fund.