Visegrad Accelerator
Interconnecting film professionals from Visegrad Countries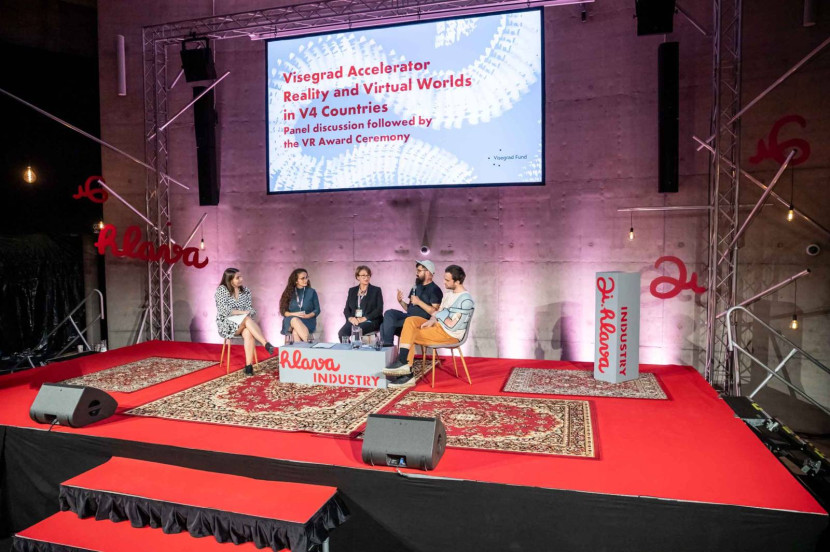 Visegrad Accelerator is aimed at interconnecting professionals from the Czech Republic, Slovakia, Hungary and Poland. Over the last ten years, Visegrad Accelerator has become a respected platform, which initiates and expands various film activities in the Visegrad framework. Ji.hlava IDFF – the leading documentary film event in the Central and Eastern Europe – has become a birth place of creative initiatives and meetings of film professionals, critics, film festivals' and film institutions' representatives from Central European countries.
Ji.hlava IDFF has always emphasized the idea of Visegrad cooperation – creating space for promotion and support of Visegrad national cinemas. It has become one of the most important meeting points where Czech, Slovak, Hungarian and Polish film professionals meet, present their work and develop future collaborations among themselves as well as with other documentary film professionals from around the world.
Visegrad Accelerator is a platform for film professionals from Visegrad countries within the Ji.hlava Industry Programme and aims to discover and support new talents from Central Europe, introduce them to the international industry community and thus accelerate their creative growth. It creates a unique environment where V4 filmmakers can initiate and develop their documentary projects (Inspiration Forum & Ji.hlava New Visions Forum), present their producer's vision and develop European co-productions (Emerging Producers), share experience (Festival Identity), coordinate distribution of audiovisual works (Conference Fascinations) and discuss their needs and know-how (V4 Panels) – all in a relaxed, creative and non-competitive Ji.hlava environment.
Apart from the activities taking place at the Ji.hlava IDFF, we help the V4 filmmakers in introducing their most remarkable upcoming films to the internatonal audiences (Docu Talents from the East at Sarajevo FF).
The partners of the Visegrad Accelerator in 2022 were: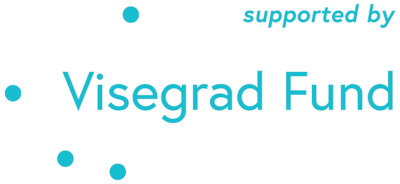 ● Doc-Air (Czech Republic)
● Slovak Film Institute (Slovakia)
● Wladyslaw Slesicki Film Foundation (Poland)
● Hungarian Documentary Association (Hungary)
● The Center for Modern Information Techniques and Visual Arts (Ukraine)
● Obala Art Centar / Sarajevo Film Festival (Bosnia and Herzegovina)
● International Documentary Film Festival Beldocs (Serbia)
VISEGRAD ACCELERATOR PROGRAM IN 2022
Docu Talents from the East 2022
Aug 13–16, 2022
Selected V4 projects were presented by the directors and producers to the decision-makers attending the Cinelink Industry Days at Sarajevo Film Festival on August 13–16, 2022. The presentations on August 15 were followed by one-to-one meetings of the presenters with sales agents and festival representatives.
Participants of the Docu Talents from V4 countries:
So Far from Mikulov (Daleko od Mikulova) / Czech Republic, Slovakia / dir. Marie Dvořáková
Street Poets (Traficantes de Palavras) / Poland /dir. Edyta Adamczak, Michał Mądracki
The Boundaries of Fidelity (Hranice vernosti) / Slovakia, Czech Republic / dir. Diana Fabiánová
Tomorrow (Holnapi Nap) / Hungary, Portugal, Belgium, Iran / dir. Khosro Khosravi
---
Visegrad panel discussion
Oct 29, 2022
3:00 – 4:00 PM
The panel discussion will provide an overview of the current situation in the audiovisual sector and documentary film landscape through the eyes of four leading journalists from Visegrad countries. What films are successful in the respective countries? What is the position of documentary film in film industry in different Visegrad countries? And how to promote the V4 production beyond the region's borders?
Speakers: journalists from Visegrad countries
Martin Kudláč / Slovakia
Ola Salwa / Poland
Pavel Sladký / Czech Republic
Lóránt Stöhr / Hungary
Moderator:
Carmen Gray / New Zealand / Germany
---
Inspiration Forum 2022
Oct 26–29, 2022
The Inspiration Forum discussion platform is an opportunity to discover new perspectives, intensify dialogue and raise new questions about the contemporary world. This year's event will take place live and online between October 26 and 29, 2022 and will focus on our role in democracy, challenges of the war in Ukraine for the world, the Central Europe, and individuals, freedom and the lack of it, data harvesting and degrowth and more.
Speakers of the Inspiration Forum from Visegrad countries:
Dominika Lasota / environmental activist / Poland
Dorottya Redai / gender theorist & LGBTQI+ activist / Hungary
Josef Patočka / researcher & activist / Czech Republic
Klára Votavová / journalist / Czech Republic
Eliška Koldová / feminist & activist / Czech Republic
András Cséfalvay / visual artist and researcher / Slovakia
Daniel Bunda / social worker / Slovakia
and others
---
Ji.hlava New Visions Forum & Market
Oct 26–29, 2022
New documentary projects in development and production from the V4 countries will be presented at the Forum and included in the Market. After the presentations, the presenters will be faced with "Feedback talks" by experts from outside the film realm. The event directly helps the filmmakers to improve their projects, establish new co-productions and secure future presence at festivals across the world.
Projects in the Ji.hlava New Visions Forum:
1+1+1 / director: Ondřej Vavrečka / producer: Vít Janeček / CZ
Forest / director: Lidia Duda / producer: Anna Bławut Mazurkiewicz / PL
The Great Nothing / directors: Vít Klusák, Marika Pecháčková / producers: Pavla Klimešová, Vít Klusák, Filip Remunda / CZ
Hun Tun / director: Magdalena Hejzlarová / producer: Karolína Davidová / CZ, HU, FR
Projects in the Ji.hlava New Visions Market:
Hidden / director: Monika Kotecka / producer: Marta Szymanowska / PL
Maybe, It's Not Real / director: Štefánia Lovasová / producer: Michaela Kaliská / SK
The Four Of Us / director: Josefina Lubojacki / producer: Wanda Kaprálová, Klára Mamojková / CZ, SK
The World According to Jiri / director: Marta Kovářová / producer: Jan Hubáček, Jan Bodnár / CZ
---
EMERGING PRODUCERS 2023 from V4 countries
Oct 25–30, 2022
This flagship project of Ji.hlava helps the up-and-coming documentary film producers from V4 in their growth and sparks their collaboration. This is the only programme of the kind focused on documentary film producers, and has direct results in the form of future joint film co-productions and personal growth of its participants. A respected educational and promotional workshop, which takes place in Jihlava in October 2022 and Berlin in February 2023.
Hana Blaha Šilarová / Czech Republic
Genovéva Petrovits / Hungary
Katarzyna Kuczyńska / Poland
Tereza Tokárová / Slovakia
Public presentation of the Emerging Producers 2023
Oct 26, 2022
19:30 – 21:00
Visegrad Accelerator is supported by the International Visegrad Fund.