Festival Identity
Festival Identity is a platform for representatives of film festivals, where they can meet, share ideas and thoughts, and develop an international network of festival communities.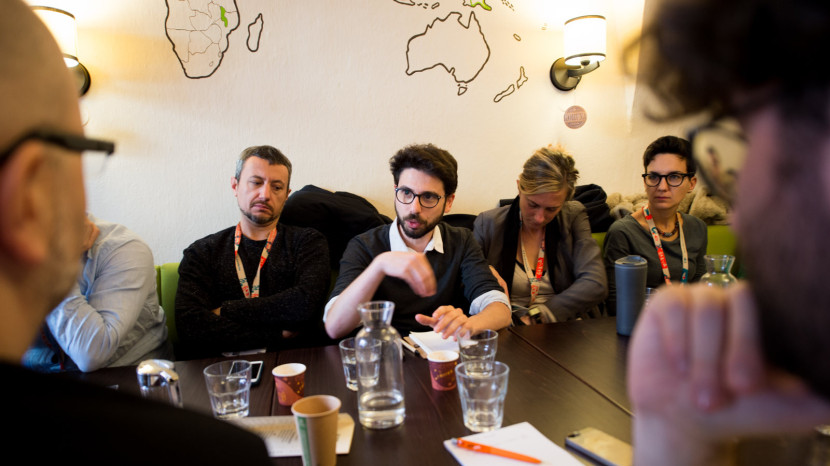 The registration to FESTIVAL IDENTITY in 2022 is free of charge for film festival representatives. The registered festival representatives will receive free industry accreditation for the 26th Ji.hlava IDFF and will be invited to take part in a specially tailored programme, attend pitchings of new Czech, European and U.S. documentary films, participate in the Matchmaking Accelerator, and more.
On October 26–29, the Festival Identity participants will be invited to attend the JI.HLAVA NEW VISIONS Forum featuring presentations of documentaries in all stages of production and will get access to JI.HLAVA NEW VISIONS Market with more selected projects. The program includes also presentations of Czech documentaries in competition – CZECH JOY IN THE SPOTLIGHT and the Festival Identity participants are welcomed to join the extensive Matchmaking Accelerator (October 26–29).
Registrations to the Festival Identity programme will be opened in August, travel and accommodation arrangements are not secured by the festival. The festival's guests service may provide assistance with finding the accommodation.
The event takes place with the support of
HISTORY