Festival Identity
Festival Identity is a platform for representatives of film festivals, where they can meet, share ideas and thoughts, and develop an international network of festival communities.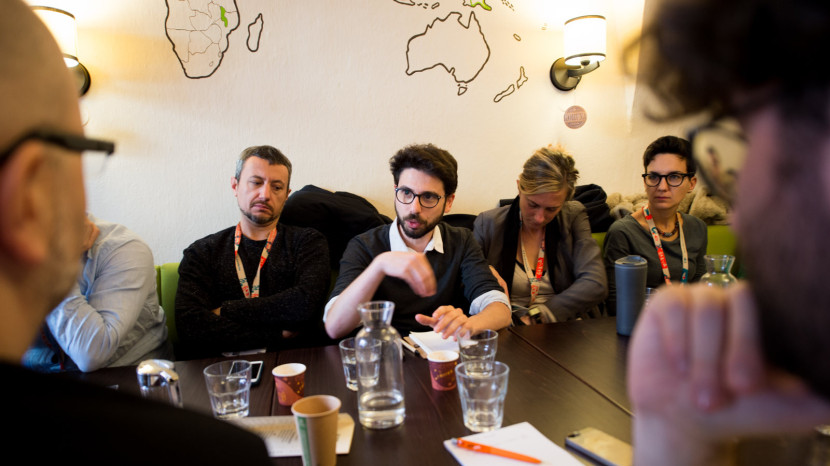 This year's meeting's main focus revolved around the notion of ethics in festivals' programming. The war in Ukraine and the Ukrainian Film Academy's appeal to boycott Russian cinema have brought back the issues of ethics and responsibility as well as political aspects of programming.
The meeting took place on October 26 and its participants then were invited to take part in a specially tailored programme, which included the JI.HLAVA NEW VISIONS Forum (Europe + U.S. Docs) featuring presentations of documentaries in all stages of production. They will also get access to JI.HLAVA NEW VISIONS Market with more selected projects.
The program included also presentations of Czech documentaries in competition – CZECH JOY IN THE SPOTLIGHT and the Festival Identity participants could join the extensive Matchmaking Accelerator.
FESTIVAL IDENTITY PROGRAM 2022
Tuesday, October 25, 2022
Recommended arrival day
Wednesday, October 26, 2022
10.00–16.00 | joint session & group discussions
17.00–18.30 | Czech Joy in the Spotlight presentations followed by a networking social event
Thursday–Saturday, October 27–29, 2022
Ji.hlava New Visions Forum (Europe + U.S. Docs) & Market 2022 and Matchmaking
The event takes place with the support of
HISTORY