Docu Talents from the East @Sarajevo FF
A presentation of 10 outstanding documentary projects from Central and Eastern Europe scheduled for release from September 2020 through August 2021. Docu Talents is presented as part of CineLink Industry Days at the Sarajevo Film Festival. Directors and producers of the selected feature-length documentaries will introduce their projects during eight-minute presentations.

● Presentation are followed by ONE-TO-ONE MEETINGS with selected experts.
● The most promising project receives the Docu Talent Award in cooperation with Current Time TV. The award is accompanied by a financial prize in the amount of 5,000 USD.
--------------
Since 2005, Docu Talents has been a launch pad for a number of documentaries, including Rabbit a la Berlin, Blind Loves, Matchmaking Mayor, Cooking History, René, Fortress, Pipeline, Daniels´s World, Under the Sun, FC Roma, Close Relations, The Road Movie and FREM.
Each year, festival advisors, distributors, buyers and local as well as international journalists are invited to attend the event. 10 selected projects are presented by the directors and producers in eight-minute presentations, including three-minute trailers. The presentations will be followed by an informal cocktail party and by one-to-one meetings of the presenters with sales agents and festival representatives.
--------------
In 2019 the jury selected two winners: The Docu Talent Awards 2019 were granted to a portrait of a troubled Budapest child, Kix by Bálint Révész and Dávid Mikulán (co-production of Hungary, Germany and Croatia), and a Czech experimental visual essay Frem by Viera Čákányová.
Read full press release here.
After its world premiere at 23rd Ji.hlava IDFF, FREM was the opening film of the Berlinale Forum section in February 2020.
--------------
Docu Talents from the East @Sarajevo FF is held as part of the Visegrad Accelerator.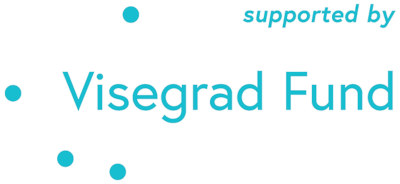 HISTORY