Docu Talents from the East 2021
Your guide to brand new documentary films in progress from Central and Eastern Europe.
Selected projects was presented by the directors and producers to the decision-makers attending the Cinelink Industry Days at Sarajevo Film Festival 2021. The presentations were followed by one-to-one meetings of the presenters with sales agents and festival representatives.
Docu Talent Award 2021
The Docu Talent Award 2021 for the best documentary project in post-production from the region of Central and Eastern Europe was announced on August 19, 2021 at CineLink Industry Days / SARAJEVO FILM FESTIVAL. The award went to the Russian project "Freedom Squared" directed by Anastasia Zverkova and produced by Anastasia Alexeeva.
Congratulations to the award and the financial prize USD 5,000 accorded by the Ji.hlava IDFF in cooperation with Current Time TV!
17. Docu Talents from the East @Sarajevo Jury
● Natalia Arshavskaya, acquisitions, Current Time TV, USA
● Martichka Bozhilova, producer, Agitprop, Bulgaria
● Armi Rae Cacanindin, producer, Philippines
● Sergio Fant, selector, Berlin IFF, Germany
● Jarmila Outratová, head of industry, Ji.hlava IDFF, Czech Republic
Selected Docu Talents from the East @Sarajevo 2021 projects
The following documentary projects in post-production were presented at the 17th Docu Talents from the East @Sarajevo FF as part of the Cinelink Industry Days.
--------------
ONE MORE QUESTION
Country of origin: Slovakia, Czech Republic, UK
Length: 76 min
Director: Mira Erdevicki
Producer: Lucie Wenigerová
Estimated released date: 15. 2. 2022
Director of photography: Artur Conka, Denisa Gannon, Hugh Hughes, Hynek Pšenička, Ondřej Olah, Petr Torák
Synopsis: Shot by the first British Roma crew, this impact documentary portrays empowered Roma - a lawyer, a policeman and a student - as they empower others. It's a story that hasn't been heard before, presenting a compelling, intimate and nuanced portrayal of Roma which raises bigger questions about the identity of post-Brexit Britain. The film's three protagonists represent a generation of young Roma whose parents immigrated to the UK in the nineties and the start of the new millennium. In Britain, they've received opportunities that had been denied to them in their native Slovakia and the Czech Republic, and as a result, they've grown to become educated and confident Europeans. As their lives are interrupted by Brexit and Covid, this film is shot by them with great intimacy, honesty and charm.
Director's biography: MIRA ERDEVICKI is an award-winning documentary maker, director and writer. Her debut feature-length documentary BLACK AND WHITE IN COLOUR was the first Czech film to secure a broadcast on BBC Storyville and went to win numerous awards. Mira subsequently created a number of documentaries for European broadcasters, mainly BBC and ARTE, such as SOMEWHERE BETTER, THE MAN WITH AN OPERA HOUSE IN HIS LIVING ROOM, SEVDAH, BRIDGE THAT SURVIVED and TITO'S GHOSTS. Watch Mira's films on Vimeo, password Mira.
Production company: Spring Pictures
FREEDOM SQUARED
Country of origin: Russia
Length: 70 min
Director: Anastasia Zverkova
Producer: Anastasia Alexeeva
Estimated released date: 15. 10. 2021
Director of photography: Roman Palchenkov
Synopsis: A young space medicine scientist who goes to Vostok Station (Antarctica), the coldest point on the planet, to observe how the lack of sunlight affects eyesight. The last plane departs and polar explorers are in absolute isolation. Days drag on, weeks look the same. NIKOLAI repeats one and the same operation. A voice message from his fiancée. She can't wait any longer. Several polar explorers refuse to take part in the experiment. From this moment we see him alone at the station. Lack of communication sharpens his imagination. Are we ready for long space flights spiritually, and not physically?
Director's biography: ANASTASIA ZVERKOVA graduated from faculty of journalism of the Baikal State University in 2013. Completed documentary and feature movie workshop of A.N. Gerasimov and A.M. Dobrovolsky at Higher Courses of Directors and Scriptwriters in Moscow in 2015. Her graduation movie COUNTRYMEN participated 21st Movie Festival hosted in Russia, Kazakhstan, Israel, Latvia, France and Norway, including 38 Moscow International Movie Festival. The movie was as well screened in the University of Oxford.
Production company: Salt Studio
THE CABINET
Country of origin: Lithuania
Length: 61 min
Director: Živilė Mičiulytė
Producer: Stasys Baltakis
Estimated released date: 1. 10. 2021
Director of photography: Mindaugas Zagorskis
Synopsis: The two investigative journalists work segregated from others in an isolated office as if in a cabinet. Their research examines corruption of politicians, suspicious ties between the Prime Minister and businessmen, they fight for media freedom, which authorities are trying little by little to consistently restrict. The boundaries between truth and falsehood begin to rub. Journalists experience betrayal of a colleague, the office becomes sweltering and unpleasant. It's hard, nervous and stressful work and sometimes it may seem pointless, but it's necessary for society. Indifference otherwise can have sad consequences.
Director's biography: ŽIVILÉ MIČIULYTÉ was born in Vilnius in 1990. She is a theatre and documentary film director. She has a Bachelor degree (2013), a Master degree (2015) and PHD in Film Directing (2020, Lithuanian Academy of Music and Theatre). Her topic of art research is The post-truth phenomenon in theatre and cinema: creative strategies. Živilė also worked with other cinema and theatre directors (Sergei Loznitsa, Algimantas Puipa and other). She is lecturer at Lithuanian Academy of Music and Theatre and at Gediminas Technical University. She conducts various film education seminars.
Production company: Film Jam
DON'T WORRY, SARI!
Country of origin: Hungary
Length: 80 min
Director: Sári Haragonics
Producer: Sára László
Estimated released date: 3. 5. 2023
Director of photography: Balazs Domokos, Laszlo Halasz
Synopsis: My mother died 10 years ago. I've been trying to fulfil her absence since and take care of my closest male relatives: my dad who is left alone after 30 years of marriage, my brother ZALÁN who can't find his place in the world, and my cousin BENDEGÚZ, a father of a 2 year-old still putting alcohol and partying in front of everything else. I'm 36 now and I want to stop the patterns I've been repeating, so I'm starting a transgenerational therapy. DON'T WORRY, SARI! is a situative documentary. The therapy sessions will give a frame to the film and in between we see a personal family saga. For that we'll use footage that my mother and later I have been filming since the 1980s: situative scenes, voice recorded dreams, archives and voice messages.
Director's biography: SÁRI has graduated from the University of Theatre and Film Arts, Budapest with an MA in documentary film directing. Her graduation film, COMING FACE TO FACE has won the ZOOM-IN competition at the Verzio International Documentary Festival in 2015. Her first feature-length documentary, HER MOTHERS (co-directed with Asia Dér) premiered at Hot Docs International Documentary Film Festival in 2020. Sari is now working on her next documentary-feature, DON'T WORRY, SARI! She has recently started her Doctoral studies researching how participatory video can affect our social relations.
Production company: Camp Film
THE INVESTIGATOR
Country of origin: Czech Republic, Croatia
Length: 80 min
Director: Viktor Portel
Producer: Hana Blaha Šilarová
Estimated released date: 17. 2. 2022
Director of photography: Šimon Dvořáček
Synopsis: VLADIMIR DZURO is the only Czech investigator to have worked for the International Criminal Tribunal for the Former Yugoslavia. He collected evidence against war criminals and ethnic cleansing perpetrators. His two biggest cases include the Ovčara massacre related to Vukovar's mayor SLAVKO DOKMANOVIĆ and ethnic cleansing committed by the war baron ŽELJKO RAŽNATOVIĆ, also known as Arkan. We join VLADIMIR DZURO on his metaphorical and real journey across the places of investigation in former Yugoslavia and meet the survivors of these cases. What is the landscape of the Balkans, which saw a fratricidal conflict twenty-five years ago, like today? What happened to the people who still live there and to their memory? What is the significance and meaning of justice brought from the outside?
Director's biography: VIKTOR PORTEL is a documentary film director and head of audio-visual department at Post Bellum, focusing on producer and content advisor roles. He prepared i.e. a site-specific exhibition MEMORY OF NATION (2018) in the former Stalin Memorial or supervised a videomapping installation for Velvet Revolution anniversary. He supervised and partially directed a documentary TV Series called STORIES OF 20TH CENTURY. His short film HAVEL HEART won Czech Press Photo Award. He is currently in postproduction with his feature length debut THE INVESTIGATOR. He studied at FAMU in Prague.
Production company: Frame Films
BOXING WITH MYSELF
Country of origin: Romania
Length: 70 min
Director: Andreiana Mihail
Producer: Bianca Oana
Estimated released date: 29. 6. 2021
Director of photography: Andreiana Mihail
Synopsis: The film follows the life and work of Romanian visual artist ION GRIGORESCU, one of the pioneers of experimental art in Europe. The film discusses our evanescent existence, morality, and spirituality and interrogates the possible extent of the inglorious recollection of our own biography.
Director's biography: ANDREIANA MIHAIL is a filmmaker with a rich art background. She is a DEA graduate in Philosophy of art at the Sorbonne. Her work experience spans from curatorial work to that of a gallery owner. Her work was featured in some of the world's most prestigious publications like The New York Times (article by Holland Cotter on Frieze New York 2012), The Financial Times, London Times (during Frieze London 2010 and 2011), Frankfurter Allgemeine Zeitung, amongst many others.
Production company: Monogram Film
SNESCHA AND FRANZ
Country of origin: Bulgaria, Austria
Length: 90 min
Director: Svetoslav Draganov
Producer: Svetoslav Draganov
Estimated released date: 7. 4. 2023
Director of photography: Vesselin Hristov
Synopsis: Sunny Beach at socialist Bulgaria, the summer of 1967. 19-year-old Bulgarian SNESCHA meets FRANZ, an 18-year-old Austrian lad. They dance and talk, he is speaking German and she – Bulgarian, and despite the language barrier, they fall in love. In 1975 they get married and leave for Austria. SNESCHA gets pregnant and gives birth to twin sisters. FRANZ embarks to an expedition in Iran and Pamir. SNESCHA gives birth to a third daughter. His next adventure is passing the river Niger to the city of Bamako in Mali. After that he goes back to Austria and buys a house on credit. In 1987 he decides to make a bicycle tour going through Tibet. Despite SNESCHA'S disagreeing, he sets for Pakistan and never comes back. SNESCHA has to take care of her daughters and pay for the house.
Director's biography: SVETOSLAV DRAGANOV is a Bulgarian filmmaker born 1976. His works as an author, director and producer are MDR award winner at Leipzig Dokfilm festival, 2001- LIFE IS WONDERFUL, ISN'T IT?, THE MERRY BOYS - IDFA 2003, YOUNG AT HEART winner of special Prix Europa 2003, AMATEURS - Golden Rhyton for the best Bulgarian documentary of 2005, LIFE ALMOST WONDERFUL - 2013 - IDFA 2013- feature length competition and special mentions at ZagrebDox 2014 and Sofia Film Fest at 2014.
Production company: Cinaeste Maudit Production, Contrast Film
COMRADES
Country of origin: Poland
Length: 78 min
Director: Joanna Janikowska
Producer: Anna Gawlita
Estimated released date: 21. 9. 2021
Director of photography: Joanna Janikowska
Synopsis: Bologna is a university city where the young dance wildly in the streets, while families are evicted from illegally occupied buildings. It is also home to the film's protagonists: SIMONE, FRANCESCA AND OLIVIA, young members of the Communist Refoundation Party. They participate in demonstrations, meetings and try to change the world and their Party. However, senior Party members are only concerned with the past, sabotaging their attempts. Disenchantment with the Party coincides with personal crises. SIMONE's sense of helplessness, the death of Francesca's beloved grandmother, and OLIVIA's contempt for the Party's inefficiency make them drift away from the organization and from each other.
Director's biography: Film director, editor, and author of TV reports and short documentaries. Graduate of Warsaw University's Multidisciplinary Individual Studies in Humanities. Mastered the art of filmmaking as assistant director, collaborating with such directors as Piotr Stasik ("21x New York", European Film Award nominee, and "Opera about Poland"). JANIKOWSKA developed her full-length documentary debut COMRADES as part of Doc Lab Poland and Circle Women Doc Accelerator. COMRADES was pitched at Krakow Film Festival (2018) and Dok Leipzig (2019).
Production company: Kijora Film
--------------
Each year since 2005, festival advisors, distributors, buyers and international journalists attend DOCU TALENTS FROM THE EAST – the presentation of the region's most remarkable documentary projects.
Since 2005, Docu Talents has been a launch pad for a number of documentaries, including Rabbit a la Berlin, Blind Loves, Matchmaking Mayor, Cooking History, René, Fortress, Pipeline, Daniels´s World, Under the Sun, FC Roma, Close Relations, The Road Movie, Honeyland and FREM.
--------------
Supported by
Docu Talents from the East @Sarajevo Film Festival
is held as part of the Visegrad Accelerator.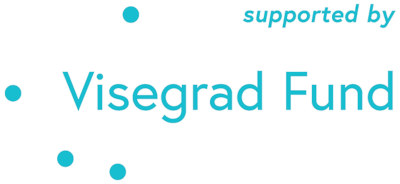 HISTORY