Echoes of Ji.hlava in Belgium
The 10th edition of the Echoes of Ji.hlava in Belgium will present a number of awarded films of the last year's festival and will focus on the cooperation with local universities.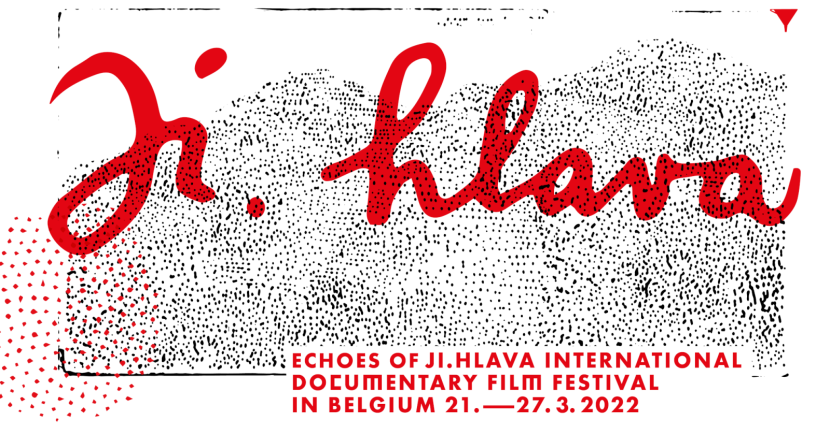 Online at DAFilms
From March 21 to 27, the Echoes will offer an online program accessible through the DAFilms portal opened free to watch to all spectators located in Belgium, which will present a choice of award-winning movies of the Czech Joy festival section from the previous years.
Program*
● Normal Autistic Film (Miroslav Janek, Czech Republic, 2016, 90 min.)
● Central bus station (Tomáš Elšík, Czech Republic, 2018, 75 min.)
● Czech Journal: The Limits of Work (Apolena Rychlíková, Czech Republic, 2017, 70 min.)
● New Shift (Jindřich Andrš, Czech Republic, 2020, 90 min.)
● Solo (Artemio Benki, Czech Republic, France, Argentina, Austria, 2019, 84 min.)
● Lost Coast (Jiří Zykmund, Czech Republic, 2019, 78 min.)
*To watch the film, you need to log in / register (free of charge) on the DAFilms portal. The films will be available for free only in the territory of Belgium and only from March 21 to 27, 2022.
Echoes of Ji.hlava in Brussels & Gent
Traditionally, the opening ceremony will take place under the auspices of the Members of European Parliament, and will include the screening of the film When Flowers Are Not Silent by Belarussian director Andrei Kutsila. German director Anna Caroline Amdt will introduce her film Roof of Leaves and will lead a masterclass for the students. Similarly, the screening of the film Brotherhood will be followed by a masterclass lead by its director Francesco Montagner.
Program
March 22 | 18.30 | Opening Ceremony | When Flowers Are Not Silent + Q&A Andrei Kutsila and Peter Vermeersch
Taipei Representative Office, Sq. de Meeûs 26/27, Brussels
The screening will be followed by Q&A with Andrei Kutsila, director of the movie and Peter Vermeersch, writer and professor of politics and social science based at KU Leuven and a cocktail reception.
The attendance at the Official opening is subject to prior registration, which will be possible from March 14 until the location's capacity is reached. !! The capacity of the location has already been filled. !!
The event is held under the auspices of MEPs Michaela Šojdrová, Radka Maxová, Marcel Kolaja, and H. E. Pavel Klucký, Ambassador of the Czech Republic to the Kingdom of Belgium, and is supported by the Vysočina Region, City of Jihlava, Czech Centre Brussels and Taipei Representative Office in the EU and Belgium.
→ foreword by Karolína Koubová, Mayor of Jihlava
→ foreword by Vítězslav Schrek, President of the Vysočina Region
→ foreword by Jitka Pánek Jurková, Director of Czech Centre Brussels
March 23 | 19.30 | Roof of Leaves + Brotherhood
RITCS, Rue Antoine Dansaert 70, Brussels
March 24 | 9.30 | Masterclass Anna Caroline Amdt
RITCS, Rue Antoine Dansaert 70, Brussels
March 24 | 16.00 | Screening of the film Brotherhood + masterclass Francesco Montagner
KASKcinema, Godshuizenlaan 4, Gent
---