Echoes of Ji.hlava in Belgium
In spring 2021, Belgium will see the 9th annual Echoes of Ji.hlava IDFF offering a selection of twelve remarkable films from the previous festival edition, including several award winners. The online showcase will take place on March 11 to 17 and will be available to viewers only in Belgium.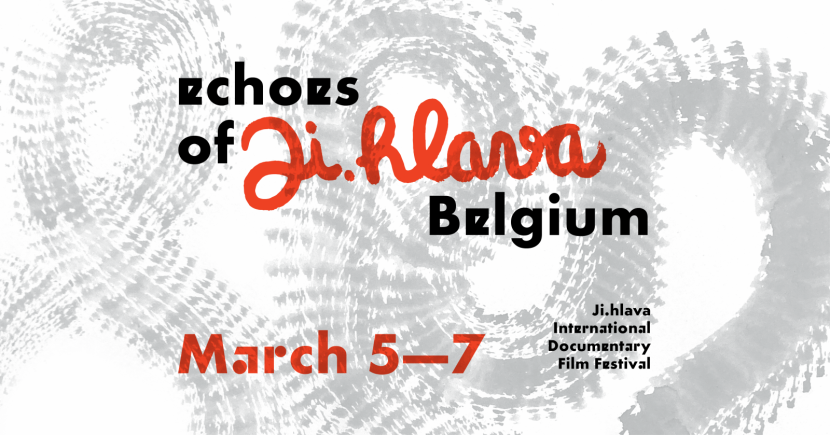 The screenings will be accompanied with Q&As with the filmmakers, and masterclasses for students of local film schools.
Featured films and other program
The Alchemical Furnace ● Once Upon a Time in Poland ● Jan Jedlička: Traces of a Landscape ● A Man Leaning ● Ghosts: Long Way Home ● Epicentro ● The Foundation Pit ● Motherlands ● Pripyat piano ● Catastrophe ● Time Is ● First Birthday after the Apocalypse ► online from March 11 to 17, 2021
Inspiration Forum: Data as the 21st Century's Most Valuable Commodity ► online from March 11 to 17, 2021

Wednesday, March 17 from 5 pm / News from the Czech documentary scene
► Live stream HERE (in English). ► event on

What are the specifics of Czech and Belgian filmmaking? Four leading Czech documentarians will discuss their approaches, film education, festival strategies and funding possibilities with Belgian film professionals.

Livia Tinca (program manager of the Millennium Festival), Tom Van Herzele (professor of film schools in Brussels RITCS), Alice Tabery (Traces of a Landscape), Filip Remunda (Once Upon a Time in Poland), Adam Ol'ha (Alchemical Furnace), and Jindřich Andrš (A New Shift) discuss Czech and Belgian documentary scene. Moderated by Romanian producer and director living in Brussels Irina Malcea.
What will the Echoes look like?
Echoes of Ji.hlava in Belgium are available to viewers in Belgium on March 11–17, following a free registration at Dafilms.com. The Echoes bring award-winning short and feature documentaries and Q&As with filmmakers from the Czech Republic, Belgium, Portugal, France, and other countries.
The Echoes of the Ji.hlava IDFF in Belgium are presented in conjunction with Czech Center Brussels, Royal Institute of Theatre, Cinema and Sound and Dafilms.com, and with the support of the City of Jihlava, Vysočina Region, Embassy of the Czech Republic in Brussels and Czech Tourism. The event is held under the auspices of the Vice-President of the European Parliament Marcel Kolaja, EP Member Radka Maxová, EP Member Michaela Šojdrová and Czech Ambassador in Brussels Pavel Klucký.
Greetings by Karolína Koubová, the Mayor of Jihlava
Greetings by Vítězslav Schrek, President of the Vysočina Region
Organised by
With support of