Ji.hlava for Kids 2021
Ji.hlava IDFF accompanying program for the youngest audience and their parents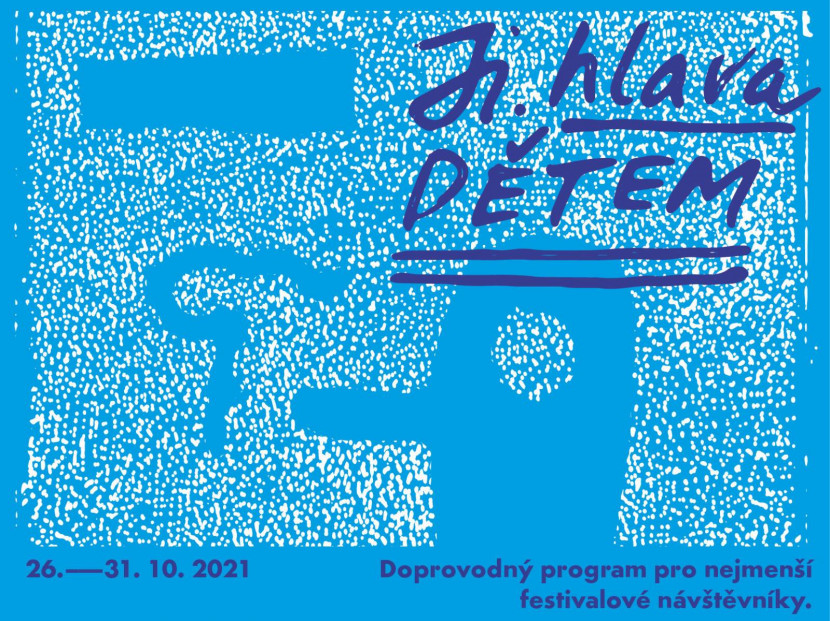 Hooray! Hooray! After a long, almost two-year break, the gates of Ji.hlava will once again open to children. We're really looking forward to it - it's a social event as it should be. Clinking mugs and clouds of steam greet us. In the Dragonfly Café, they're making good things to eat. After a cup of something hot, everyone likes to relax on the tatami mat for a while, and after a bit of rest, head out to explore! Afternoon theater performances, evening concerts, and various workshops and seminars for younger (4-8 years) and older (8-14 years) kids. Discover new art techniques at one of our workshops, led by lecturers from Jihlava and all over the Czech Republic. On Sunday, come to the Animal Autumn Creative Workshop in cooperation with the Hájenka Children's Forest Club.
In the gallery cinema, you can watch bedtime cartoons, sometimes with special themes. The Fairy Arguments will return, along with a debate space for children and parents to examine their views on current topics with interesting guests.
And to make it a film festival with absolutely everything, we have something new this year! In cooperation with the online portal DAFilms Junior, we've organized a real, genuine audience competition for the best documentary film. During this first year of the competition, you'll watch six great films from Thursday to Saturday and vote for the one you like best. On Saturday we'll count your votes, and on Sunday morning we'll announce the winner of best film at Ji.hlava for Kids! You can even send the filmmakers a message!
Follow the penguin - it will guide you through the competition films!