Conference Fascinations
Fascinatons: conference on the distribution and presentation of experimental films at the 25th Ji.hlava International Documentary Film Festival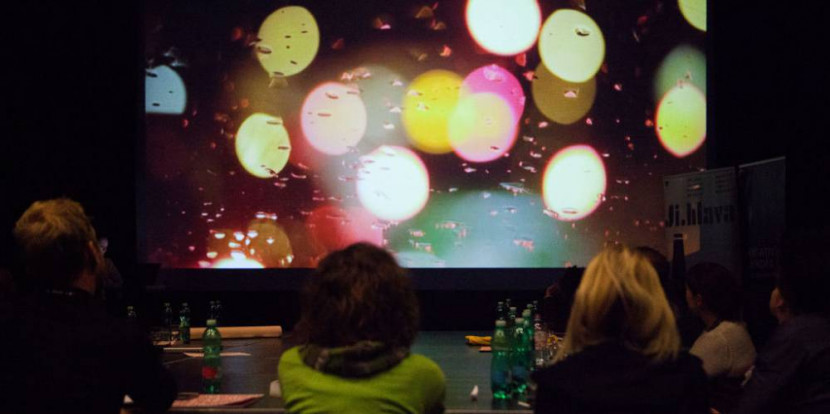 The 25th Ji.hlava International Documentary Film Festival will feature the seventh edition of the Conference Fascinations, which focuses on the distribution and presentation of experimental films. This annual meeting meeting is traditionally attended by distributors of experimental documentary film, gallerists and festival representatives.
Conference Fascinations 2021 follows up on the six previous editions: Conference Fascinations 2015 brought together and introduced representatives of major experimental film distribution companies from all over the world, the Conference's 2016 edition focused on the curatorship aspect in relation to specialized festivals and ways of presenting works in gallery spaces, at the Conference Fascinations 2017 edition film industry and gallery representatives discussed the institutional-commercial aspect of presentation and dissemination of experimental and VR works, the 2018 edition explored various technologies and media types to present the works – from the film reel to interactive films and VR, the 2019 conference focused on the creation and presentation of audiovisual works commissioned by galleries, festivals and other institutions. The 2020 conference editiontook place entirely online and focused on the presentation and promotion of audiovisual works in the virtual space.
While during the previous six editions we have mainly worked with the representatives of galleries and distributors, in 2021 we would like to focus more on the needs of the artists/filmmakers. The detailed programme will be announced prior to the conference dates.
The Conference Fascinations is always accompanied by showcases of experimental scenes of one specific region. In 2015, notable international distributors became acquainted with the Czech experimental scene, whereas 2016 provided a lead-in into the historical era of totalitarian communist regime and the underground and experimental cinema in Eastern Europe. In 2017, gallerists, distributors and festival programmers got to know experimental production of the Balkans from the same period while the 2018 edition showcased experimental works produced in the Baltic region under totalitarianism. 2019 edition introduced the participants to underground experimental films created in this period in Ukraine. In 2020 we showcased experimental films that were produced during the Polish communist régime and the 2021 will focus on Romania.
Representatives of distribution companies, festivals and galleries attending the konference are always being introduced to Czech experimental documentaries (Exprmntl.cz competition section). The Ji.hlava IDFF has thus become the first platform enabling a systematic presentation of Czech experimental films (notably works referring to reality and including documentary features), at the same time continuously focusing on Eastern European cinema; the festival's ambition is to promote Czech and European films internationally and to facilitate collaboration between Czech filmmakers and distributors, galleries and festivals and those active abroad.
Partner of Conference Fascinations

HISTORY