Offscreen Program
How to introduce a new season of music in these unusual times during a pandemic? What is music to us? Why is it important not to say goodbye to it (even if our goodbye is just for a little while)? What is so unique about music?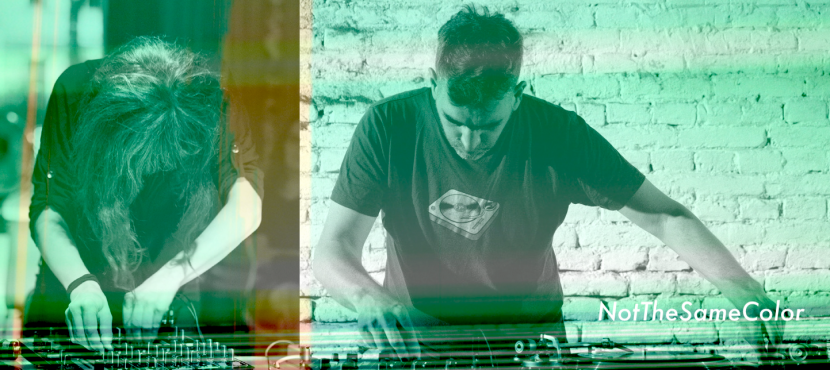 The program we have in store for you might inspire some answers. Although it's not exactly what we had originally planned for in terms of live performance, we tried to remain as faithful to the original program as possible. Overall, we managed to retain the spirit of live performance because we wanted to do more than just stream good music. This year has called for specific formats: if you are already watching the Ji.hlava IDFF through monitors and displays, let the gesture of this music program match up to that. Although everything is being distributed through a virtual environment, it still holds true that you'll be watching live concerts and unique performances from musicians that matter.
The audiovisual duo NotTheSameColour seems to bring out a stream of the subconscious, image flashes, and gusts of sound from the flow of data that runs through the network. Directly on the traditional Ji.hlava festival stage with a strong "genius loci" in a small church of the Holy Spirit, the trio of Michal Rataj joins VJka AEOE; Veronika Svobodová's performance has been expanded to include a light installation from this light designer.
Traveling with a camera to Loučná nad Desnou to see Petr Válek means watching a creator who has been, in a way, cultivating "quarantine" for quite a long time. And naturally, his videos have received critical acclaim on a number of continents. Is Válek the epitome of a man who can find creativity and liveliness even in a wasteland or ghost town? If that's the case, then his absurd and surprising action events definitely break new ground.
Being able to connect remotely is essential in today's world. Occasionally, we see that our promising moment of connection is crucial in "streaming formats" - Amelia SIby's fragile emotions reach out to audiences from beyond the computer screen. Ivan Palacký and Lee Patterson again made an attempt on the topic of synchronicity: they played parts of their ambient double singing in isolation and could not be heard or seen on the Brno-Manchester axis. You be the judge on how it all sounds together; and what it says about remote human and musical resonance.
Supported by