19.10.2023
Ji.hlava's opening film is dedicated to Václav Havel. The Contribution to World Cinema Award will go to Béla Tarr
The 27th Ji.hlava Documentary Film Festival starts in four days! This year's festival will be kicked off with the world premiere of Havel Speaking, Can You Hear Me? directed by Petr Jančárek, which will showcase previously unpublished footage from the last three years of Václav Havel's life. The Contribution to World Cinema Award will be presented to Hungarian director and screenwriter Béla Tarr. In the Masterclass section, Polish director Agnieszka Holland will introduce her directorial approach. The festival will also connect online with diplomat Hans Blix, who served as the UN's chief weapons inspector until 2003.
This year's Ji.hlava festival will open with the film Havel Speaking, Can You Hear Me? directed by Petr Jančárek. The film features previously unpublished footage from the last three years of Václav Havel's life. It delves into the many forms of departure and aging of this great figure and highlights the ever-necessary presence of the playwright, prisoner of conscience, citizen, statesman, and the shy director of his own life.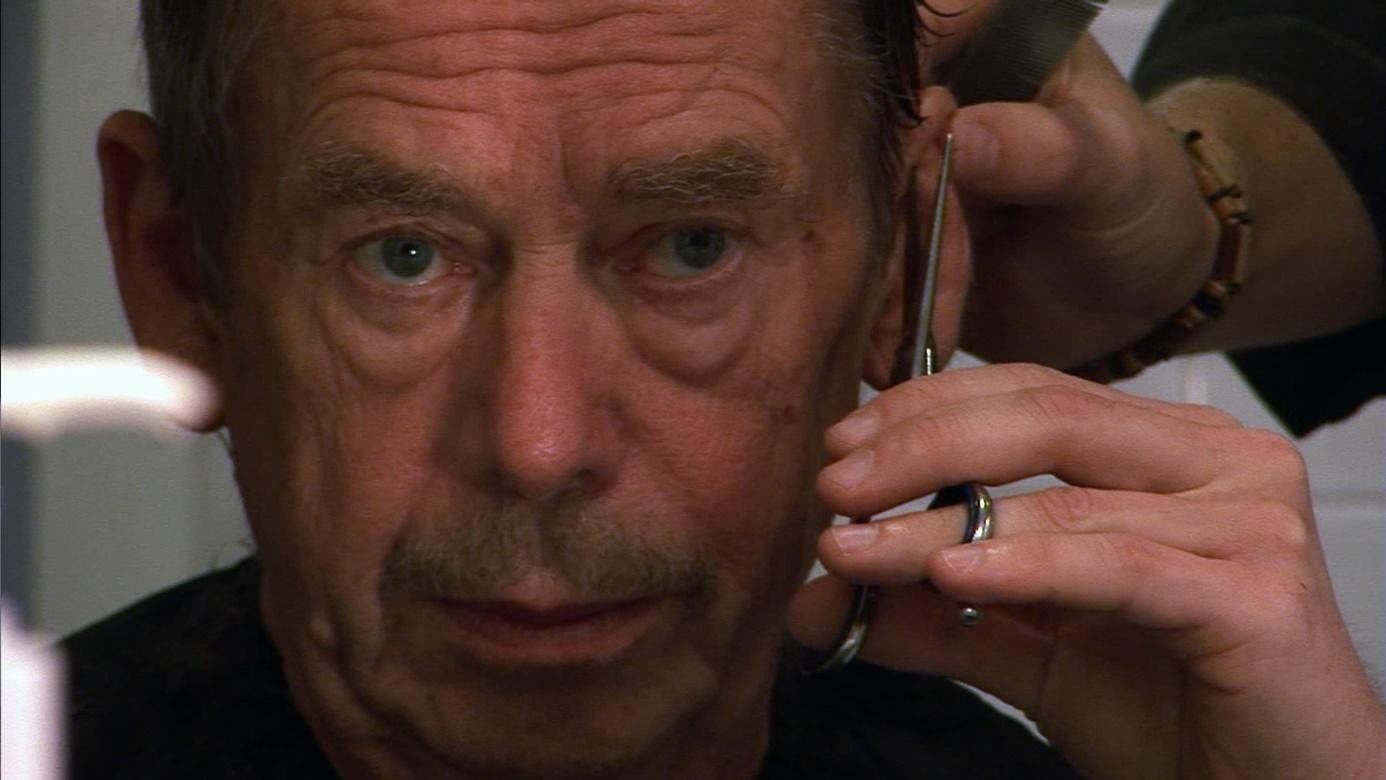 "I began working with Václav Havel in 2003. Our relationship was characterized by ultimate frankness and trust from Václav Havel's side and my absolute responsibility towards him. During the last years of Havel's life, over two hundred hours of unique, previously unpublished footage was produced, which became the basis for this feature-length documentary," says Petr Jančárek, who will introduce the film at the festival's grand opening, along with the film's producer Jiří Konečný and other creators. The film is part of the competitive Czech Joy section.
The film was produced by Endorfilm in co-production with Essens Foundation, Michael Kocáb Foundation, Petr Jančárek and the Václav Havel Library with the support of the Czech Film Fund.
The Contribution to World Cinema Award goes to Béla Tarr
This year, the award for contribution to world cinema will be presented to the prominent Hungarian director Béla Tarr. His latest film, The Turin Horse (2011), was notably honored at the Berlinale festival with the grand jury prize, and many critics considered it the film of the year. "Béla Tarr's films are known to audiences literally all over the world, and they are often mentioned among the most significant films ever made. For many filmmakers, he is an inspiration and a master. For instance, in the 1990s, writer, theorist, and director Susan Sontag called him the saviour of contemporary cinema. While he initially made short documentaries, primarily about workers and marginalized individuals in Hungarian society, his later feature films are characterized by a distinct minimalist style, a sense of apocalypse, combined with a feeling for absurdity," says the festival director Marek Hovorka. The Ji.hlava audience can look forward to Tarr's masterclass and a screening of his Werckmeister Harmonies (2000).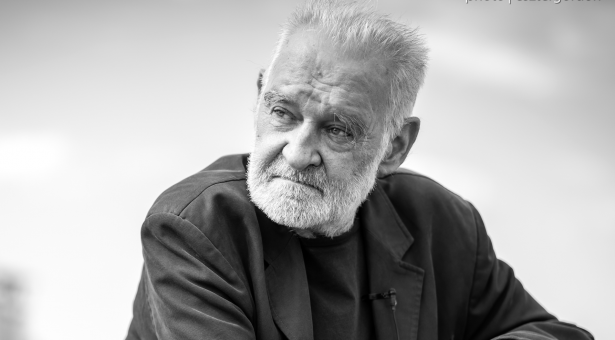 Masterclass: Agnieszka Holland and Naomi Kawase
What else does this year's Ji.hlava have in store? For example, a masterclass by Polish director Agnieszka Holland on her debated drama Green Border (2023). "We all noticed the aggressive rhetoric of Polish politicians against Green Border from which we want to clearly distance ourselves and support the director in her artistic work. At the same time, we are interested in how this feature film, reflecting the current situation on the Polish-Belarusian border, was created, how director Holland transformed the vivid reality into a feature film, and in what ways this film remains a documentary," says Marek Hovorka.
After eighteen years, Japanese director Naomi Kawase will return to Ji.hlava with a masterclass. For over three decades, she has been one of the most prominent Asian filmmakers. Her documentary and feature films are characterized by their unique poetics and a sense for cinematic form and rhythm. Her work stands out for its empathetic portrayal of female protagonists and the themes they carry within.
The esteemed director was awarded the Contribution to Cinematography Award in Ji.hlava in 2005. Ji.hlava will showcase both her documentary and feature work. Her filmic take on the Olympic Games – the Official Film of the Tokyo 2020 Olympics – is a captivating spectacle rooted in Japanese cultural traditions. Also on the programme is her feature film Still the Water (2014), which delves into themes of adolescence and death."
Inspiration Forum calls to the table!
The Inspiration Forum discussion platform will once again provide an opportunity to discover new perspectives, strengthen dialogue, and introduce new questions about the contemporary world to the public space. This year's edition will focus on water, artificial intelligence, space, communities, and food.
On the very first day, the focus will be on food. "Food stands at the center of human communities and our lives, not only as a physiological necessity but also as an emotional, social, and political phenomenon. Food shapes us – by where we source it, how we consume it, and with whom we sit at the table," says Tereza Swadoschová, the head of the Inspiration Forum. The programme promises a discussion on 'localism', in which journalist Petra Tajovsky Pospěchová, Ji.hlava politician and activist Eva Nováková, and farmer and founder of Biofarm Sasov will open up the topic of local ingredients: what prevents us from using them, why Czech restaurants do not cook locally, and how this approach works abroad.
Sustainable Ji.hlava
The Ji.hlava IDFF has long strived to be environmentally friendly. "To behave sustainably, to live without compromising the future of upcoming generations or others, means to assume collective responsibility," says the festival, which introduced the role of an ecological ombudsperson five years ago. This ombudsperson consults on the festival's activities from a sustainability perspective; not just for the festival itself, but for all its year-round activities as well. "I am delighted that we are seeking ways to connect festival catering with local farmers with the aim of showcasing regional products from the Vysočina region. For me, this is a picture of a truly local solution to global challenges," says Ji.hlava's ecological ombudsperson, Soňa Klepek Jonášová. "Cooking with local ingredients, drastically reducing waste, or alternatively, utilizing food that would otherwise end up as waste. It might seem like a minor thing, but setting this entire initiative in motion took several months of work. And collaboration. And collaboration is a theme that will be evident in all the solutions Ji.hlava offers this year," adds Jonášová. She mentions that the festival has set several priority areas for this year: waste, mobility, food, energy, and cooperation.
Festival food – local food!
The theme of food not only extends to the festival's programme but also to its organization. This year, attendees will have access to a map listing restaurants where vegan or vegetarian dishes are available. For this edition, Ji.hlava has also prepared an original recipe made from local and seasonal ingredients, which everyone can try cooking at home. Another new feature this year is special edible merchandise: renowned regional honey, jam, tea, and juices. Find more information about activities aimed at reducing the festival's carbon footprint here.