Česká radost v českých kinech
Dokumentární radost do vašich kin a domovů!
Česká radost v českých kinech představuje vybrané dokumentární snímky ze soutěžních sekcí Mezinárodního festivalu dokumentárních filmů Ji.hlava a přináší je do kinodistribuce a online na DAFilms.cz.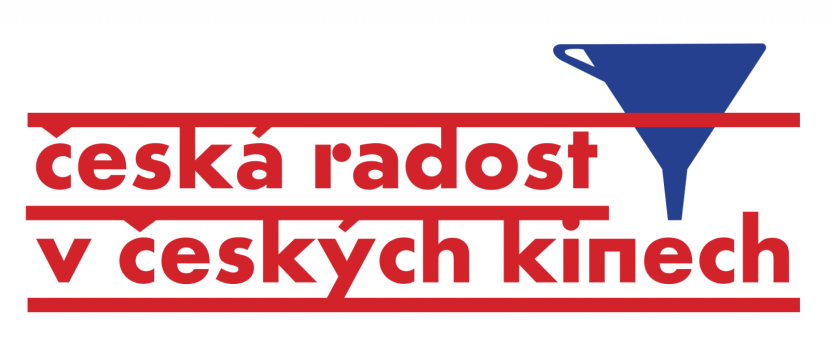 Selected Docu Talents from the East 2023 projects
The following documentary projects in post-production were presented at the 19th Docu Talents from the East @Sarajevo FF as part of the Cinelink Industry Days at Sarajevo Film Festival.
--------------
80 Angry Journalists (80 Angry Journalists)
Countries: Hungary, Germany
Film length: 75 min
Directors: András Földes, Anna Kiss
Producer: Lorand Balazs Imre
DoP: András Földes
Estimated date of premiere: Fall 2024
Synopsis: War correspondent András Földes witnesses an unprecedented event when 80 journalists from Hungary's largest independent newspaper, Index.hu, walk out of the newsroom in protest against the autocratic government's takeover. Led by the determined editor-in-chief Vera, they create a new online newspaper, Telex.hu, facing the challenge of building it from scratch while navigating a hostile environment. The documentary follows their struggle against oppressive forces, with unexpected twists and an ambiguous happy ending.
Director's biography: András Földes is a Hungarian journalist and documentary filmmaker with 23 years of experience. He worked for Index.hu as a foreign correspondent, specializing in humanitarian issues, migration, and the war in Ukraine. Földes has won multiple awards for his video reports, including the Minority Rights Group's Development Journalism Award (2019-2021) and the Pulitzer Memorial Prize (2018). He co-founded Telex.hu, an independent media outlet, following government pressure on Index.hu. Földes is now working for Hvg.hu, an independent daily newspaper.
Production company: filmDOUGH
Boxhagener Str. 81a, 10245, Berlin, Germany
+491623185216
www.linktree.com/filmdough.berlin
filmDOUGH is a very young production brand owned by filmmaker Lorand Balazs Imre, committed to telling stories nobody expected but everybody hoped for. filmDOUGH recently co-produced the feature documentary I'm People, I Am Nobody (2022, dir. Svetislav Dragomirovic, DOCNYC) as well as See Me: Kübra, a short documentary for Voice of America (2023).
An Almost Perfect Family (O familie aproape perfectă)
Country: Romania
Film length: 80 min
Director: Tudor Platon
Producers: Carla Fotea, Ada Solomon
DoP: Tudor Platon
Estimated date of premiere: end of 2023/ beginning of 2024
Synopsis: After 30 years of marriage, my parents announced me they were separating. In the midst of this painful process, I was falling in love and starting my own family. The film explores the different shapes that love can take between parents and children and children who become parents.
Director's biography: Tudor Platon is a Romanian documentary director. He made his debut with House of Dolls which premiered in 2020 in the Documentary Competition of Sarajevo Film Festival and was selected for Transylvania IFF, Zagreb Dox, Astra IFF, and Biografilm FF. His second film, An Almost Perfect Family, continues an extensive series of very personal works related to his own family.
He also works as a director of photography and is known for films like The Christmas Gift (Academy Awards shortlisted), 4:15 P.M. The End of the World (nominated for Palme d'Or for Best Short Film) or Thou Shalt Not Kill (awarded at IndieLisboa IFF).
Production company: microFILM
23A, Gramont St, 040182, Bucharest, Romania
+40 754 090 595
carlafotea@gmail.com
www.microfilm.eu
Helmed by a collective of producers (Ada Solomon, Carla Fotea, Diana Caravia, Alexandru Solomon), microFILM is a production company created to develop and produce socially relevant films which constantly challenge the cinematic language. Our aim is to nurture fresh talents and help acclaimed directors break boundaries. We are united by the belief that films should ask questions which are not always comfortable and show perspectives which are not always visible.
A Picture to Remember (Foto na pam'yat)
Countries: Ukraine, France, Germany
Film length: 70 min
Director: Olga Chernykh
Producer: Regina Maryanovska-Davidzon
Co-producers: Lauarence Uebersfeld, Flavia Oertwig
DoP: Olga Chernykh, Evgeniya Bondarenko, Evgeniy Khorolski
Estimated date of premiere: January 2024
Synopsis: Originally from Donetsk – an industrial city in eastern Ukraine – the family was uprooted in 2014 when the Russian war against Ukraine first commenced. By 2022, the same enemy once again began knocking on the door of their new home – which was now in Kyiv – and once again destroyed everything that the family had worked so hard to rebuild. Thrown into the void of unknown future the director (she is also the narrator of the film) dives into a kaleidoscope of memories and chronicles both her personal and collective familial search for something to hold on to amid these turbulent times.
Director's biography: Olga was born in Donetsk, Ukraine in 1990. In 2017, she graduated with an MA from the Cinematography department of the Kyiv National I. K. Karpenko-Karyi University and later she received a postgraduate diploma in Documentary Filmmaking. She has participated in several international workshops and residency programs such as the IDFA Academy, the Aristoteles Workshop (RO), Cinemaambulente (IT), Eurasiadoc (UA), B2B Docs. She was awarded a special prize in the International "Papaya Young Directors" competition in Poland and received another award for the same video at the Kinooko festival in Kyiv.
Production company: Real Pictures LLC
Solomia Krushelnytska Str., 5, office 132, 02140 Kyiv, Ukraine
+380669353139
https://realpictures.com.ua/
Real pictures was founded in 2019 by Oleksiy Gladushevskyy and Regina Maryanovska Davidzon. The company's core vision is a strong belief in the creativity, originality and potential of a new generation of emerging filmmakers across Eastern Europe. We are seeking original projects with a strong social message that would inspire the audience to believe that cinema can indeed change the world.
Dreaming of El Dorado (Snovi o El Doradu)
Countries: Croatia, Senegal
Film length: 60 min
Director: Alan Stanković
Producer: Boris Velican
Co-producer: Event Film Ltd
DoP: Alan Stanković
Estimated date of premiere: January 2024
Synopsis: Fatima is one of those women who can survive just about anything life puts in their way. Her father left her before she was born, and she and her grandmother managed to escape the genital mutilation in the Mandinka tribe and go to the capital, Dakar. Her mother also left in search of work.
She became an apostate in the family…after starting her own business, learning three more foreign languages and marrying a foreigner.
The documentary Dreaming of El Dorado follows Fatima's journey. Fatima is a fighter, a woman who will be a role model for many generations!
Director's biography: Alan Stanković was born in 1971 in Zagreb. He directs and shoots documentary films. In his early twenties, he began filming documentary series that were shown on national television for several years. He directed the famous series for Croatian television called Blaga Karša. He also directed a series of commercial works in which he sharpens the visual part of the director's approach and work with actors.
As a child from a "mixed marriage", he creates empathy and friendship towards those who are in the minority. These are topics that he deals with!
Production company: Studio devet d.o.o.
Škrlčeva 31, 10000, Zagreb, Croatia
+385 1 2302339
http://imdb.com/title/tt10127760/?ref_=nv_sr_srsg_0_tt_6_nm_2_q_ribanje
Studio devet d.o.o. was founded in 2005 and specializes in the production of original films. The feature-length film Fishing and Fishermen's Conversation was realized with the support of HAVC. won three Golden Arenas at the Pula Film Festival 2020. Studio devet d.o.o. has produced several multimedia projects as well as commercial projects, such as the series Zlikovci (Villains), HRT (2007/2008).
Chronicle (Letopis)
Countries: Slovakia, Czech Republic
Film length: 70 min
Director: Martin Kollar
Producers: Ivan Ostrochovský, Albert Malinovský, Katarína Tomková (Punkchart films)
Co-producers: Klára Tasovská, Lukáš Kokeš (Somatic Films)
DoP: Martin Kollar
Estimated date of premiere: first quarter of 2024
Synopsis: A land of people wakes up from its deep winter sleep. As it looks around, an incomprehensible world of absurdities slowly unfolds, yet they feel familiar and close in their sounds, rhythms, colors.
The stakes get higher and the suspense grows, while the land learns to accept and find meaning in what seems random, eventually discovering consolation in how life always brings us to understanding the past only as we move forward and change.
Director's biography: Martin Kollar is an internationally renowned photographer and cinematographer. His photographic works have been featured in numerous exhibitions at significant galleries and his work has been included in several public institutional collections. He has also published several books with several international publishers. As a DOP, Martin has worked on the Venice-winning 107 Mothers (2021), Berlinale-premiering Koza (2015) and Velvet Terrorists (2013), Cooking History (2009) and others. His mid-length directorial debut is 5 October (2016) and premiered at IFFR 2016 in its competition program.
Production company: Punkchart films
Špitálska 20, 811 08 Bratislava, Slovakia
+421 908 281 407
katarina@punkchart.sk
www.punkchart.sk
Since 2009, Punkchart films has cultivated a strong portfolio of independent arthouse projects, focusing on feature films, creative documentaries and international co-productions. The company produced a number of successful titles that include Ivan Ostrochovský's Koza (Berlinale Forum, 2015) and Servants (Berlinale Encounters, 2020), Peter Kerekes' 107 Mothers (Venice Orizzonti – Best Screenplay, 2021), or Martin Kollar's 5 October (IFFR, 2016).
Havel Speaking, Can You Hear Me? (Tady Havel, slyšíte mě?)
Country: Czech Republic
Film length: 90 min
Director: Petr Jančárek
Producer: Jiří Konečný
Co-producers: Essens Foundation, Petr Jančárek, Nadace Michaela Kocába, Česká televize, Knihovna Václava Havla
DoP: Petr Jančárek
Synopsis: In April 2009, Václav Havel suggested to director Petr Jančárek to 'film the rest of his life'.
Their almost three-year-long collaboration, which ended with Havel's death, was characterized by complete openness, the ex-president's trust in the director and the creator's responsibility towards his protagonist. Feature documentary Havel Speaking, Can You Hear Me? is crafted from unique footage, treading the non-existent line between the private and public personas of this global figure.
Director's biography: The film's author, Petr Jančárek, is a Czech documentary filmmaker who has shot numerous documentaries in troubled areas around the world and focuses on important moments in our recent history. He is a co-founder of the organization People in Need and a member of its board of directors. He works as a teacher at the Silesian University in Opava. He is the recipient of the Ferdinand Peroutka Journalism Award, the Grand Prize of the Politics on Film Festival in Washington, the Award for Best Czech Science Documentary Film, the Audience Award at the AFO Festival, among numerous other accolades.
Production company: Endorfilm
Přímětická 4, 140 00 Praha 4
+420 602 358 373
www.endorfilm.cz
Root (Korijen)
Countries: Bosnia and Herzegovina, Turkey
Film length: 50 min
Director: Deniz Čelebić
Producer: Deniz Čelebić
DoP: Deniz Čelebić
Estimated date of premiere: first half of 2024
Synopsis: The documentary Root is the diary of a woman who carries ancestral memory of displacement from Home because of the war. It shows her journey of becoming rooted through the garden she cultivated on the land of the Other. The Garden, which enables the woman to remember her primal bond with the land, embracing as much diversity as possible, offers the right to life for all beings and is a collective culmination of knowledge, faith and labor.
Director's biography: Čelebić got her degree at Boğaziçi University in Literature and master's in International Screenwriting and Production at Universita Cattolica de'l Sacro Cuore in Italy. Leading the writing of film and theater projects, most recently she wrote, directed and produced theater play and documentary project Moja Kuća (My Home) which got her into Berlinale Talents Sarajevo. Also, the last theater play she wrote, directed and produced was staged at Scena MESS International Theater Festival and she became one of the few playwrights selected for New Writers Project of Istanbul City Theaters.
Production company: Kapiya Production
Titova 4 Marijin Dvor Sarajevo – Balmumcu Kazancigil Apt. 24-9 Besiktas Istanbul
+387 623 74 486 – 0090 531 886 51 06
www.kapiyaproduction.com
Established by two women entrepreneurs, Deniz Čelebić and Yeliz Čelebić, Kapiya Production leads innovative and multidisciplinary projects with the intention of building international bridges through art and culture. Focusing on human rights, the production company develops new dialogues and unites people with the projects it undertakes from cinema to theatre, from theatre to performance art.
Runa (Runa)
Countries: Poland, Denmark
Film length: 79 min
Director: Agnieszka Zwiefka
Producers: Zofia Kujawska, Agnieszka Zwiefka, Sigrid Dyekjaer
DoP: Kacper Czubak
Estimated date of premiere: first half of 2024
Synopsis: When her mother freezes to death during the refugee crisis in the forest on Europe's Eastern frontiers, 16-year-old Runa has to quickly grow up and take care of her 4 younger brothers and helpless, depressed father as the family deals with trauma. What Runa fears the most is going back to Iraq, where Kurds are an ISIS target. She wants to live like her new European friends and become a lawyer. Her only escape from everyday problems is a sketchbook with drawings that express what she feels. Runa is a partially animated documentary about coming-of-age in the shadow of a global refugee crisis.
Director's biography: Agnieszka Zwiefka is an awarded film director. Her films The Queen of Silence (2014) and Scars (2020) were screened at festivals worldwide. Agnieszka has collaborated with such TV stations as HBO Europe, ZDF/ARTE, SVT, YLE and RAI. She also holds a PhD degree and works as a lecturer of documentary film at the Institute of Journalism and Social Communication at the University of Wroclaw. Member of European Film Academy (EFA), Polish Filmmakers Society (SFP) and EWA European Women's Audiovisual Network. Alumna of workshops Dok.Incubator, ScripTeast, Nipkow Programme and Berlinale Talents.
Production company: Chilli Productions spółka z o.o.
ul. Stawowa 15/9, 52-200 Wrocław, Poland
tel. +48 606 136 399
Chilli Productions focuses on creative documentaries that explore new forms and cross the boundaries of a genre combining documentary and fiction storytelling. Chilli has produced films for such broadcasters as HBO Europe, ZDF/ARTE, YLE, SVT and RAI becoming a leading Polish company when it comes to international documentary co-productions. The line-up includes The Queen of Silence (2014), Albert Cinema (2013), and Scars (2020).