Ji.hlava Academy
Ji.hlava Academy is an educational, networking and inspiring platform open to emerging filmmakers in non-fiction contemporary cinema.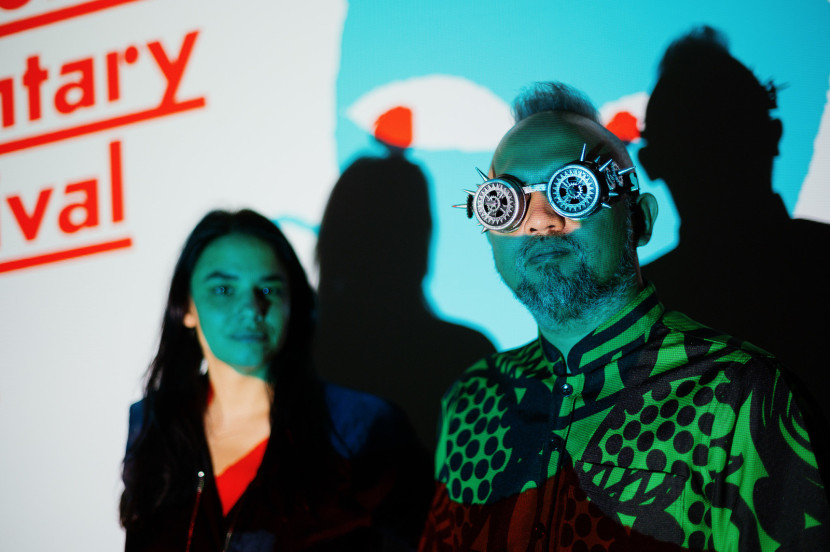 Over the course of four days, Ji.hlava Academy will offer an online creative lab for those dedicated to make, reflect upon or share contemporary films. Open to those who are set to broaden limits of visual style, authorial approach or audience perception.
In the core of Ji.hlava Academy will be film shootings accompanied by lectures, discussions and talks focusing on creative process of filmmaking. All under the guidance of experienced and unorthodox tutors.
The head tutor Khavn will guide the Ji.hlava Academy participants through the realm of Film Poetry. They will jointly create specific formats such as Film Haiku, Film Sonnet, or Film Villanelle. The resulting works will be publicly screened to the audiences on the festival's closing day (October 31).
The programme will be accessible only for selected participants who will apply until October 10. The Ji.hlava Academy will take place online on October 27–30.
Note: The participants must keep in mind that the final export of their film work should be technically suitable for a big screen (minimum full HD). Hence, the filming equipment they will use must correspond.
"Fairly, it was one of the most interesting and engaging workshops I have attended recently. I learned so much from Khavn and the rest of the participants. The workshop gave me the possibility to learn about an absolutely new genre for me. The haiku I made during the workshop are part of my current film project. Moreover, I plan to share this knowledge with students as a co-lecture of a documentary course next year."

Lala Alieva, Azerbaijan
Participant of Ji.hlava Academy 2020
Head tutor in 2021
Khavn / Philippines
filmmaker, composer, writer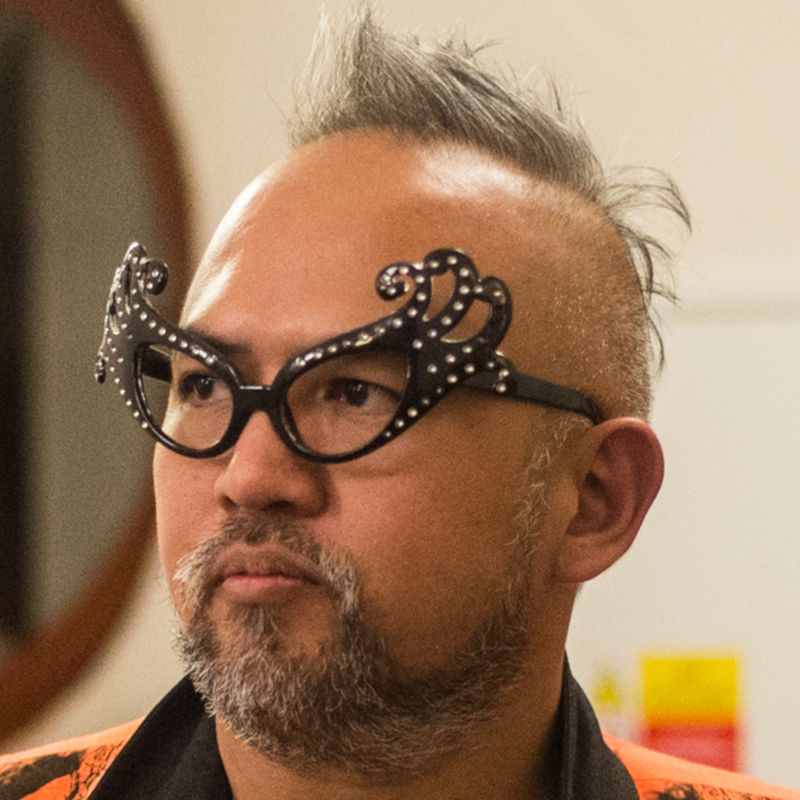 Khavn is the director of more than 203 films − 52 features and 151 short films. He is also the composer of 40 albums and author of 8 books. His poetry and fiction have won in the Palanca Awards, the Philippines' foremost literary award. He has served in the jury of various film festivals such as the Berlinale, Clermont-Ferrand, CPH:DOX, Jeonju, Bucheon, New Horizons, Dok Leipzig, & Ji.hlava IDFF. Khavn has exhibited at the MoMA, MAXXI, Guggenheim Museum, Tate Modern, National Museum of Singapore, & Venice Architecture Biennale. He has lectured at the Berlinale Talent Campus, Bela Tarr's Film Factory, Goethe Institut, & the Danish Film Institute. Khavn has curated programs for the Viennale, the Edinburgh International Film Festival, & the Sharjah Biennial. Selected retrospectives of his films were presented in Rotterdam, Pesaro, Dokufest Kosovo, Sao Paulo, Taiwan, Film Mutations Zagreb, and Oberhausen among others.
Guest speakers
Peter Kuplowsky is a film curator, content producer, writer, and hat enthusiast based in Toronto. Since 2005, he has established a career championing genre cinema and outsider art both as the co-host of the Laser Blast Film Society — a monthly film series celebrating eccentric film — and as a programmer at various international film festivals, including Toronto After Dark, Fantastic Fest, and the Toronto International Film Festival's Midnight Madness programme. Kuplowsky is also a producer, whose credits include Manborg (11), the segment "Z is for Zygote" from the anthology film The ABCs of Death: Part 2 (14), The Interior (15), The Void (16), and Your Mother and I (16).
Soudade Kaadan is a Syrian director, born in France. She studied theater criticism at the Higher Institute of Dramatic Arts in Syria and filmmaking in Saint Joseph University (IESAV) Lebanon. Her films have screened at several venues nationally and internationally and have received international awards. Her first feature fiction film THE DAY I LOST MY SHADOW was awarded THE LION OF THE FUTURE award for best debut film in Venice Film Festival 2018, and the jury prize for directing at LA Festival and has been screened in several festivals: TIFF, BFI, Busan and IFFR. Her recent short film Aziza won Sundance Grand Jury Prize in 2019.
Olaf Möller is a freelance writer and programmer. He is a critic for various international film magazines (Film Comment, Cinema Scope, Sight & Sound among others) and a consultant for several film festivals (including Il Cinema Ritrovato, International Film Festival Rotterdam and I mille occhi) as well as film museums and archives. He is an adjunct Professor for Film History and Theory at the School of Arts, Design and Architecture of Aalto University (Helsinki), and has co-written and published a variety of books on cinema. In 2016 he co-curated the Locarno retrospective Geliebt und verdrängt: Das Kino der jungen Bundesrepublik Deutschland.