Ji.hlava Academy
Ji.hlava Academy is an educational, networking and inspiring platform open to emerging filmmakers in non-fiction contemporary cinema. It takes place during the Ji.hlava IDFF.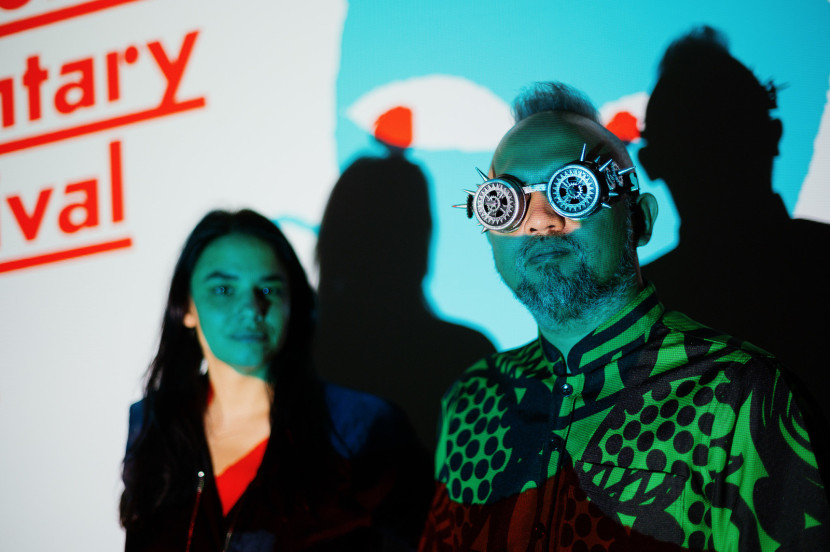 In 2022, over the course of four days (October 25–29), Ji.hlava Academy again offered a special creative lab for those dedicated to make, reflect upon or share contemporary films. Opened to those who are set to broaden limits of visual style, authorial approach or audience perception.
In the core of Ji.hlava Academy were film shootings accompanied by lectures, discussions and talks focusing on creative process of filmmaking. All under the guidance of experienced and unorthodox tutors.
The head tutor Khavn guided the Ji.hlava Academy participants through the realm of Film Poetry. They jointly created specific formats such as Film Haiku, Film Sonnet, or Film Villanelle. The resulting works were publicly screened to the audiences at the festival on October 29.
"Fairly, it was one of the most interesting and engaging workshops I have attended recently. I learned so much from Khavn and the rest of the participants. The workshop gave me the possibility to learn about an absolutely new genre for me. The haiku I made during the workshop are part of my current film project. Moreover, I plan to share this knowledge with students as a co-lecture of a documentary course next year."

Lala Alieva, Azerbaijan
Participant of Ji.hlava Academy 2020