Ji.hlava's Inspiration Forum is looking for a manual to the world
Climageddon, Woman in Change, Re:Democracy, God & Co., Made in China – and most of all: How Not To Be Afraid. These are the main topics covered by this year's Inspiration Forum organised under the banner of the twenty-third Ji.hlava International Documentary Film Festival. Make sure your last weekend in October will be dedicated to the "festival of thought".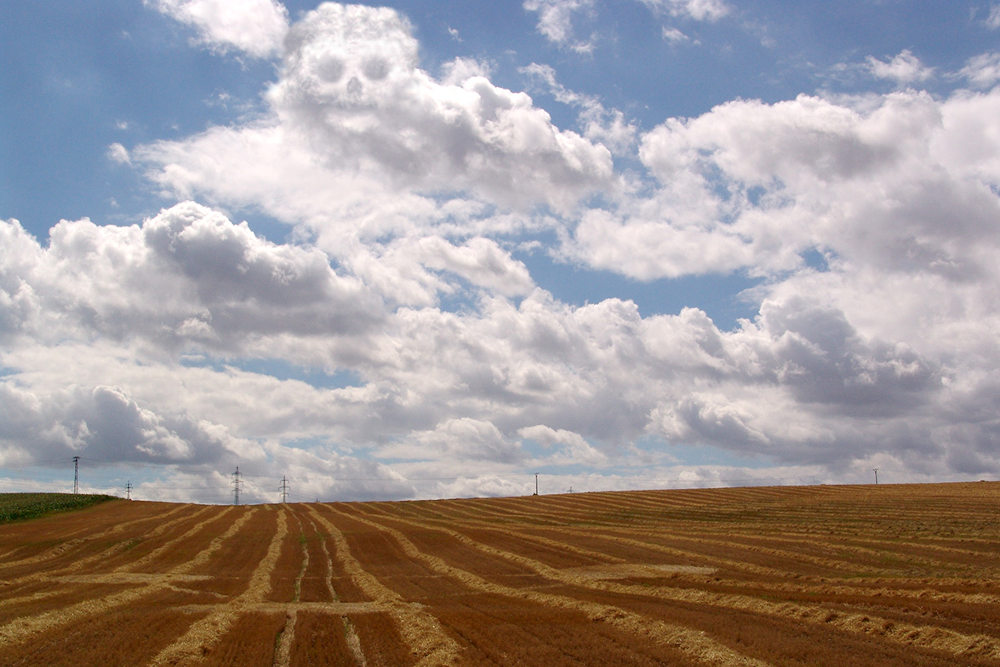 This year, the Inspiration Forum will take place for the ninth time. In the course of six festival days, it will open up six key topics and present over one hundred guests from all over the world, in more than thirty discussions.
"Live discussions after the screenings are an integral part of the Ji.hlava IDFF and often the reason why many directors and visitors alike keep on coming back. However, the Inspiration Forum gave the festival a brand new dimension. I have long dreamt of creating a comprehensive discussion platform that will bring together educated and curious festival audience with inspiring personalities in a focused discussion format and I am very thrilled to see it happening in the past few years. A live dialogue is priceless and I am very happy that guests and debaters literally stepped out of the film screen directly to the audience," says Marek Hovorka, the director of the Ji.hlava International Documentary Film Festival and founder of the Inspiration Forum.
"The first step towards the transformation of the Inspiration Forum was made two years ago while last year, we finished the changes to create an authentic 'festival of thought' which takes place concurrently with the film programme of the Ji.hlava IDFF. Topics, which will this year be discussed during debates, presentations, interviews and documentary dialogues were carefully selected and formulated. We believe that they are a key to better future. Because in order to change the world or at least to survive the threats we are facing, we have to understand the things around us a bit more: in civic, political as well as personal terms," says Tereza Swadoschová, the Head of Inspiration Forum, summing up its purpose.
Climageddon!
What will you find on this year's programme? Bill McKibben, a notable American environmentalist, will talk about the climate crisis as a challenge. His book The End of Nature published in 1989 provided a visionary account of today's climate situation. Following will be Sini Harkki, the Head of Greenpeace Finland, who greatly contributed to the reduction of the consumption of fossil fuels in her country, and the chief of the Irish Green Party, Eamon Ryan, under whose term, the capacity of wind electric power plants in Ireland doubled. "The guests were chosen not only to sum up the existing media debate but also to discuss what to do next. The means of social transformation will be discussed not only with experienced agents in the field of environmental protection but also with the upcoming generation," said Tereza Swadoschová commenting on the selection of the guests.
This year, the environmental topic will also be reflected in the section of Documentary Dialogues selected and moderated by documentarian Filip Remunda. In an interview, we will introduce Isabella Salton, director of Brazilian environmental organisation Instituto Terra, who fights for the protection of Brazilian forest that the current president Jair Bolsonaro opened to the possibility of commercial use.
Woman in Change
One whole day will be dedicated to the debates on the position of women in society. "Which are the ways that can bring us closer to the ideal of gender equality? What can be done and how in the sphere of politics, business, industry, education and healthcare? How to change the attitude to feminism so that the mere word is no longer regarded a slur?" says Swadoschová enumerating some of the questions that will be addressed. The topic of Woman in Change will be discussed by Fawzia Koofi, an advocate for women rights and a candidate for the president of Afghanistan, or Slovak actress, diplomat and former presidential candidate Magda Vašáryová.
Documentary Dialogues will present Dagestani writer Alisa Ganieva. Her debut, Salaam, Dalgat! had to be published under a male pseudonym to avoid the label "a story for women".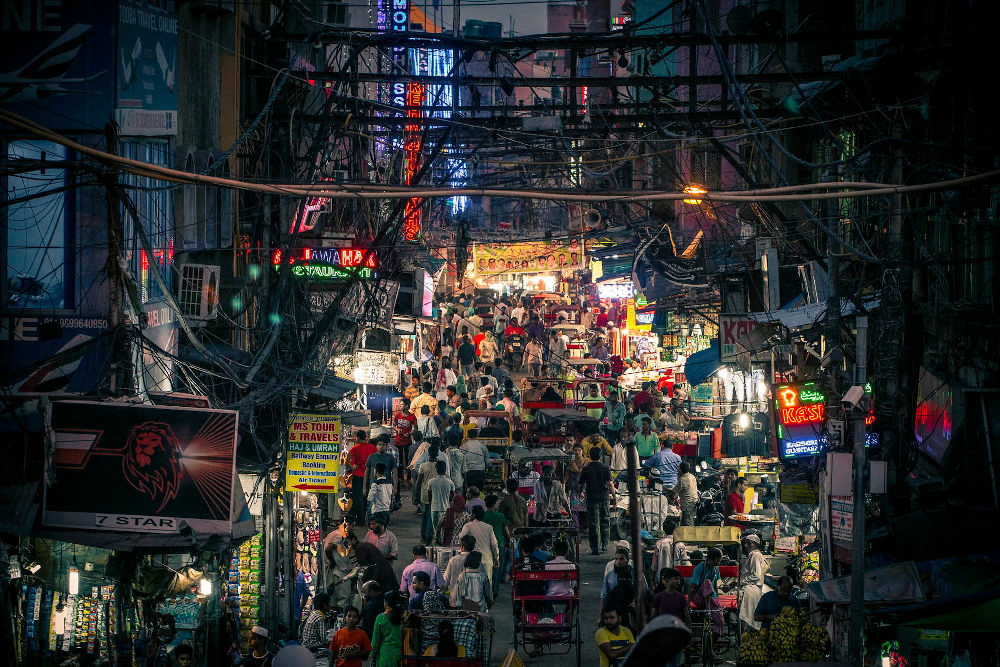 Re: Democracy
Another big topic of the ninth Inspiration Forum is the crisis of a democratic society. "How to involve the citizens in the decision-making process again? Which reforms should we be striving for? And how to deal with the issue of short election cycles which do not provide space for long-term visions?" says Tereza Swadoschová, asking some of the questions that will be brought up in debates on the next day. And who will be the debaters? "For instance, Sophie Howe, who has for three years been in office as the 'future generations commissioner' in Wales. She caters to the needs of future generations, evaluates governmental projects from the long-term perspective and intervenes in situations when short-term profit could cause long-term losses," add Tereza Swadoschová. Another guest will be the political scientist and NATO's strategic communication specialist, Jonathan Terra, who worked as a diplomat in Afghanistan. As a political analyst and commentator he writes about the state of democracy in the USA. Documentary Dialogue will introduce Croatian philosopher and political activist Srećko Horvat.
How Not To Be Afraid
Environmental disasters, fake news, wars for water and resources, terrorism, end of the world. These catastrophic scenarios are slowly becoming an integral part of our everyday existence. This year, the Ji.hlava IDFF will also discuss "how to stop being afraid" of these visions and not to be paralysed by fear. The guests will include British futurologist Jonathan Ledgard, author of the cargo drone and droneport concept for Africa, or a former follower of German ultranationalist right-wing groups, Christian Weissgerber. "It is true that when I was young, I was feeling helpless and one of the ways of overcoming my despair was humiliation of others," says the former Neo-Nazi.
Documentary Dialogue will feature the American of Mexican origin, writer and former border guard, Francisco Cantú. His novel, The Line Becomes a River, which draws on his own experience on the borderline between two worlds, has become a bestseller.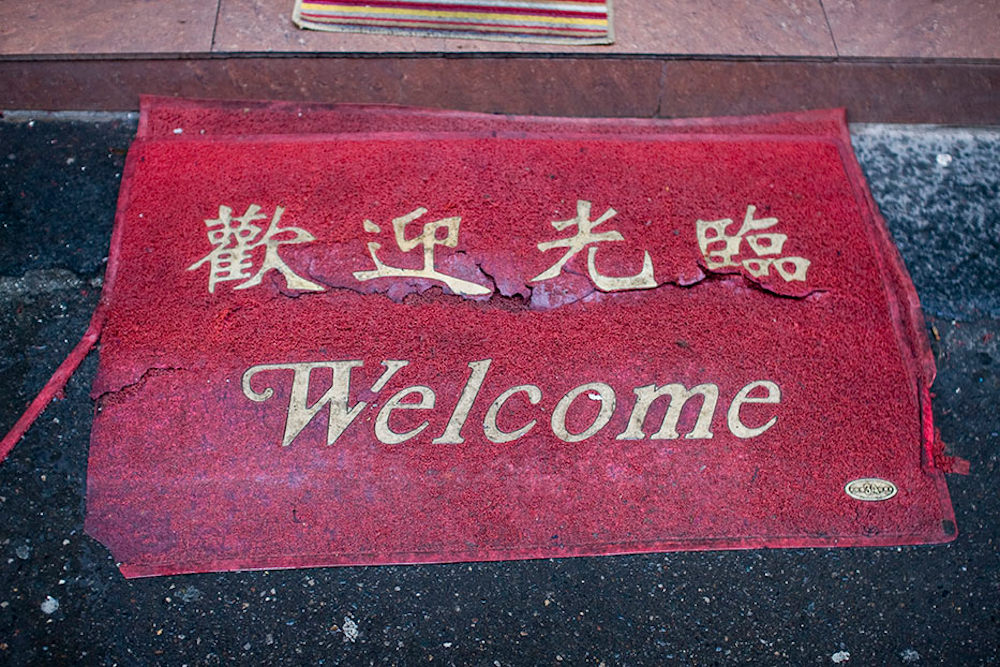 China and God
Another sphere of interest of this year's Inspiration Forum is China. A country watched by the whole world – and watching the whole world. How does their combination of totalitarianism and capitalism work? How does the regime employ current technological possibilities to take control? What does China want from the world and what does the world want from China? These and similar issues will be the focus of a full-day block called Made in China. Norwegian political scientist Stein Ringen or Czech analyst Tomáš Rezek who is engaged with cyber safety and criminality will be one of those answering the questions.
A day block called God & Co. will then focus on the topic of Catholic Church, its role in today's world, and its further developments. The guest will be the first Czech military chaplain, Bishop Tomáš Holub. He is one of the more progressive Catholic representatives: clearly denouncing nationalism just as the "building of ideological barricades against gender".
And, finally, the Inner World
The Inspiration Forum also keeps in mind those who like to get up early. In a daily early morning programme entitled Inner World. "Extraordinary figures from the world of culture and arts will be our guests. They will discuss the ten points talking about what inspired them in their work, both in terms of meetings with others, situations or works of art," says Tereza Swadoschová describing the format. The guests will include Bulgarian poet Kapka Kassabova whose works explore boundaries of all kinds. "It is important to be open and to listen, to try to understand each other despite the things that separate us. Now more than ever," says Kassabova. Lama Sonam Tsering has a similar opinion. For fourteen years, he has been studying as a monk in a Buddhist monastery in Northern India, but he decided to leave; today, he runs a Tibetan food stall in Prague.
9th Inspiration Forum will take place as part of 23rd Ji.hlava IDFF on October 24–29, 2019
You can find more info about the Inspiration Forum topics and program HERE.