Practical information and recommendations
FAQ: All you need to know about Ji.hlava IDFF and are not afraid to ask!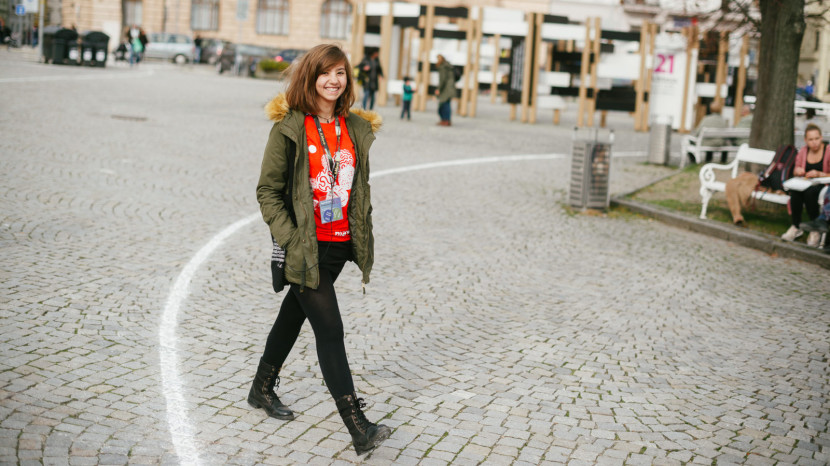 BEFORE THE FESTIVAL – FESTIVAL PASSES AND ACCOMMODATION
Buy your festival pass in presale. This will save you and others time at the accreditation desk. Without a valid accreditation you will not be allowed to enter any of the festival events.
Even if you plan to buy your festival pass on the spot, you can already create an account in the Eventival database, i.e. your festival "Visitor Page". This account will enable us to issue your festival pass – without a valid account, you will be asked to create one before purchasing your accreditation on site.
Arrange your accommodation in advance. Accommodation for Visitors provided by the festival is available here.
Do you have a festival pass but can't make it to the festival? We do not refund money for accreditations already paid for, but you can change the registration details and transfer the pass to someone else. In that case, please contact us at akreditace@ji-hlava.cz.
ON SITE - PRACTICAL TIPS AND INFORMATION
Log in to your personal account through our website (top right corner). Log in via your personal account on the Visitor Page. After logging in, you can plan your personal festival schedule at your convenience. All you have to do is tick the "add to personal programme" option in the profile of the film or offscreen event of your choice.
Download our festival mobile app MFDF Ji.hlava / Ji.hlava IDFF (Android / iOS). The app contains festival films, the offscreen programme, a personal time schedule, ticket reservations, a festival map and important updates.
Reserve your seats for film screenings – up to 4 films per day. Booking is only possible via the festival mobile app.
Details of all festival venues, including information about wheelchair accessibility can be found in the festival map.
Upon your arrival in Jihlava, please visit the accreditation desk for Visitors (Café of the Horácké Theatre, Komenského 22) or Guest & Press Centre (Guest Service, Vysočina Regional Gallery, Komenského 10, ground floor). Here you will receive your festival pass or accommodation voucher and you can also buy the programme brochure and the festival book.

Accreditation Centre / Opening hours:
→ Oct 25–29: 9 a.m. to 9 p.m.
→ Oct 30: 9 a.m. to 3 p.m.
Guest & Press Centre / Opening hours:
→ Oct 25: 3 to 9 p.m.
→ Oct 26–29: 9 a.m. to 9 p.m.
→ Oct 30: 9 a.m. to 3 p.m.

Individual tickets to festival screenings will be available for CZK 150 at the screening venue (DKO, Dukla Cinema, DIOD) an hour before the start of the screening. Note that an individual ticket does not ensure priority admission to the cinema hall, so please arrive well in advance of the start of the screening as the capacity of the venue may be full.
The festival pass allows access to the offscreen program for free or at a discount. Tickets for the offscreen programme – theatre performances, concerts in the Music tent and VR – can be purchased directly from the venues before the show starts. More info and prices here.
The festival has a blanket ban on food consumption in cinema halls.
Connect using the festival Wi-Fi:
➤ Name: JIDFF_visitors
➤ Password: dokrevue.com
Do you have a programme for children or a kid's corner? We have made the festival accessible to the youngest audience of Ji.hlava IDFF offering an exquisite selection of educational, entertaining and creative activities for children on their own, or accompanied by parents. The Ji.hlava for Kids program is in Czech only.
If you don't have a map and your phone is dead, just follow the white line connecting all important festival venues.
All accredited visitors can use the Jihlava public transport free of charge.
All accredited visitors can go to selected places (e.g. Třešť boarding house) for free using the festival shuttle bus.
Which languages are used during the film screenings? Where can I find details about the subtitles and translation?

Films are shown in their original language version, with English subtitles (if possible). All films are accompanied by a Czech translation (spoken Czech / added subtitles / simultaneous translation in headphones). Almost all films also have an English version (English subtitles).
Headphones for simultaneous translation are available at the screening venues.
Q&As following the screenings are held in Czech with simultaneous translation into English and vice versa via headphones (Q&As in English are translated into Czech).
The Inspiration Forum programme is available in Czech and foreign languages. All discussions are held in Czech or simultaneously interpreted into Czech, most of the programme is interpreted into English.
Information about translation/and/or subtitles are provided for each individual film listed in the programme brochure. Information about the language of the subtitles is also provided in the film annotation on the festival website and in the mobile app.
All the necessary information for 14-day online access to the festival video library after the end of the physical part of the festival can be found here.