Docu Talents from the East 2020
Nine outstanding documentary projects from Central and Eastern Europe scheduled for release from September 2020 through August 2021 were presented as part of CineLink Industry Days at the 16th Sarajevo Film Festival.
Directors and producers of the selected feature-length documentaries introduced their projects during eight-minute presentations to key decision makers and the international jury selected the most promising project – Elevation by Max Rudenko (Ukraine, Romania, Poland).
The winner received the Docu Talent Award 2020, which is accompanied by a financial prize in the amount of 5,000 USD granted by Current Time TV.
● Award giving took place on Thursday, August 20 at Cinelink Industry Days @Sarajevo FF
● You can find more info in the press release HERE
Jury
Natalia Arshavskaya, acquisitions, Current Time TV, USA
Martichka Bozhilova, producer, Agitprop, Bulgaria
Wood Lin, Program Director, TAIWAN International Documentary Festival, Taiwan
Jarmila Outratová, head of industry, Ji.hlava IDFF, Czech Republic
Tiffany Pritchard, journalist, Filmmaker Magazine, USA
Selected Docu Talents from the East projects 2020
THE MOST BEAUTIFUL CITY IN THE WORLD / NEJKRÁSNĚJŠÍ MĚSTO NA SVĚTĚ
Country: Czech Republic
Film length: 60 - 80 min
Directors: Matouš Bičák, Marie-Magdalena Kochová
Producer: Mikuláš Novotný
Co-producer: Markéta Janečková
DoP: Ludvík Otevřel, Matouš Bičák, Marie-Magdalena Kochová
Estimated date of premiere: December 2020
Synopsis:
Český Krumlov, the second-most visited city in the Czech Republic, was once a sleepy, neglected town in the Eastern Bloc. Together with the Velvet Revolution, followed by privatization, initial enthusiasm and then euphoria for tourism arrived. That is how a small town became the topic of our case-study of a global phenomenon affecting people across the continent. Artist Kateřina Šedá hires families to live a normal life in Český Krumlov for a few months. She uncovers the conflicts of groups with different interests and the disbalance between natives and tourists.
Director's biography:
Matouš Bičák is studying documentary at FAMU towards a master's degree. In addition to directing his own works, he collaborates on projects by other directors as a director of photography. In 2016, together with Eliška Cílková, he won the Czech Press Foto 2016 award (DOP collaboration on the film) for the film From Detail to the Whole.
Marie-Magdalena Kochová (1994) studied new media at the FDU ZČU and is currently studying at FAMU towards a bachelor's degree. Her film Apparatgeist was granted the Special Mention of the student jury at the Ji.hlava IDFF 2019 in the same section.
Production company:
Background Films
Korunní 1209/76, 101 00 Prague, Czech republic
www.backgroundfilms.cz
Background Films (Prague, Czech Republic) focuses on author-driven projects. Established in 2012 by Klara Zaloudkova and Mikulas Novotny it debuted at Karlovy Vary IFF 2015 with Tomasz Mielnik's "Journey to Rome" and Martin Hruby's "Resort". The 2016 Jihlava IFF opened with their production "Helena's Law" by Petra Nesvacilova and screened Martin Rysavy's "Blind Gulliver" in the competition. Rotterdam IFF 2020 premiered their six-hour film essay by a Czech New Wave legend Karel Vachek "Communism and the Net or the End of Representative Democracy".
LANDSCAPE ZERO / NULTI KRAJOLIK
teaser
Country: Croatia
Film length: 71 min
Director: Bruno Pavić
Producer: Ivan Perić
DoP: Andrea Kaštelan
Estimated date of premiere: October 2020
Synopsis:
The presence of industrial facilities had a devastating impact on a small coastal area. The film follows the lives of four protagonists: some are fighting for their own survival among these dangerous industrial facilities while others live in a harmonious coexistence with them. Scenes from their everyday life intertwine with different art performances and observational scenes of life in this area, which depict the adjustment of people and animals to the devastated environment.
Director's biography:
Bruno Pavić was born in Zagreb, Croatia in 1988. He graduated from the Film and Video department of the Academy of Fine Arts in Split and later earned his Master's degree at the same Academy - Department of Film, Media Art and Animation, graduating with the feature film Vlog. Apart from fiction and documentary films he also works with video arts. His work has been shown at international film festivals and exhibitions. In 2014 he had his first solo exhibition of video work and video installations. Filmography: Vlog (feature fiction, 2014)
Production company:
Kazimir
Zagrebačka 3, 21000 Split, Croatia
+385914777600
www.kazimir.hr
Kazimir: The Association for the Promotion of Culture, Art and Audiovisual Production is a non-profit cultural institution based in Split, Croatia. Involved in art events, performance, activism, theory and cinema, it is looking to evolve new technologies in order to investigate and discuss the structures of contemporary society. Kazimir concentrates on productions that explore social, political, technological, aesthetic and ethical concerns.
EVERYBODY IS OK / EVERYBODY IS OK
teaser
Country: Russia, Turkey
Film length: 80 min
Directors: Katya Zayaz, Alex Pukhov
Producer: Anastasia Rytsina
DoP: Anton Petrov
Estimated date of premiere: March 2021
Synopsis:
In 2020, the 12,000-year-old town of Hasankeyf, on the banks of the Tigris River in modern Turkey, was flooded as part of a huge new water reservoir project. The storyline unfolds through an 85-year-old Hasankeyf resident named Ramazan who suffers from Alzheimer's. It is through this elderly man's decaying consciousness that we come closest to the problem of memory loss. Ramazan's fading memory reflects the tragedy of Hasankeyf's slow death: both the man and the ancient town are losing their identities, losing their stories.
Director's biography:
Katya Zayaz is a Russian director and screenwriter, a graduate of Moscow State University, the Faculty of History. In 2018 she also graduated from the Moscow School of New Cinema, where she studied filmmaking under Fred Kelemen. Her debut short fiction Summer with Grandpa and without him was selected to several international film festivals (Weimar Backup & Beyond Film Festival 2019, Lublin International Short Film Festival 2019) and won the Grand Prix at the national competition of the Shnit Worldwide Film Festival. Currently, Katya is working on her debut documentary film as a director and editor.
Production company:
Gorky Film Studio
Sergey Eisenstein str.,8, Moscow, Russia
+7 (499) 181-04-34
www.gorkyfilm.ru
One of the oldest film studios in Russia, founded back in 1915. Since then hundreds of documentaries and fiction films have been released by the studio. Since the studio's modernization was launched in 2019, the updated field of its activities includes supporting emerging talents and the production of creative documentary films.
MOTHERLANDS / MOTHERLANDS
teaser
Country: Hungary, Romania
Film length: 72 min
Director: Gabriel Babsi
Producers: Ágnes Horváth-Szabó, András Pires Muhi
Co-producer: Anamaria Antoci
DoP: Gabriel Babsi
Estimated date of premiere: November 2020
Synopsis:
Hervé was forced to flee his family in the Ivory Coast when the Civil War engulfed the country in 2012. His escape leads him to Greece, where he meets a local woman and starts another family. To feed his newborn, he falls into a world of crime, turning to people smuggling across Europe's tumultuous landscape to Serbia and imagined freedom. In 2016, Hervé receives a call: his father has died, and he is the natural heir to the tribe's leadership. Should he - and is he allowed to - move back to his birthplace? A European traveler shadows Hervé for six years. Shot in Greece, Macedonia and the Ivory Coast.
Director's biography:
Gabriel Babsi was born in Milan. He has a degree in Literature and Philosophy. At the age of 24, he moved to Paris, where he attended the EICAR film school in the first year. In 2002 he made a short fiction, La Tache, which was selected for Portobello and EMAF. In 2005 he made a short documentary, Fragments of a Friendship, which was selected to the DocLisboa, Oberhausen and Altermedia film festivals. His second short fiction, Rougetnoir, followed in 2010 and screened at the Long Island Film Festival. At the end of 2012, he decided to quit Paris and move to Greece.
Production company:
ELF Pictures
Régiposta utca 7-9. 1052 Budapest, Hungary
+36 70 773 8873
www.elfpictures.hu
ELF Pictures, a Budapest-based production and distribution company, was founded in 2016 by former freelance producers András Pires Muhi and Ágnes Horváth-Szabó. ELF debuted with the Sarajevo Jury Special Prize-winner Nine Month War (2018), and co-produced Occupation 1968 and The Baron Returns the same year. ELF has numerous international projects underway. Their supporters include the Doha Film Institute, HBO Europe, Creative Europe, HAVC, ARTE, private investors and the National Film Institute of Hungary.
THE COMMUNE / KOMÚNA
teaser
Country: Slovakia
Film length: 90 min
Director: Jakub Julény
Producer: Barbara Janišová Feglová
DoP: Peter Važan
Estimated date of premiere: Dec 3, 2020
Synopsis:
The desire for freedom during Czechoslovakia's Normalization period brought together people professing a deep inclination towards principles of the underground movement. Now, decades later, they can't face their mutual suspicions of betrayal – of having cooperated with the state security police. Drifting throughout is the memory of their tragically departed guru, philosopher and poet Marcel Strýko. To try to come to terms with the past, an old companion from Prague organizes a revival concert in a Gothic cathedral. Will this reunion of freethinkers finally lead to repentance and forgiveness?
Director's biography:
Jakub Julény graduated from the Documentary Film Direction department (under Professor Dušan Hanák) of the Academy of Performing Arts in Bratislava, Slovakia in 2011. His thesis film was Život je krajší vďaka Vám (Life is More Beautiful Because of You). After graduating, he directed the short films DOM – Spomienky Martina Porubjaka (HOUSE - Memories of Martin Porubjak) and V tieni kráľa Svätopluka (In King Svätopluk's Shadow). Commune marks his feature length film debut.
Production company:
HITCHHIKER Cinema, s. r. o.
Konventná 2, 811 03 Bratislava, Slovakia
+421 905 858 808
info@hitchhikercinema.sk
www.hitchhikercinema.sk
Hitchhiker Cinema is an independent film production company founded in 2012 by the producer Barbara Janišová Feglová. It focuses on developing art house projects, TV series and documentaries reflecting social and cultural issues in the Central European region. The documentary feature A Hole in the Head (Diera v hlave) by director Robert Kirchhoff was screened at many festivals and won the Slovak national film Sun in a Net (Slnko v sieti) award in the Best Documentary Feature category.
THE MAN BEHIND THE MUSCLE / TEMNÁ STRANA SÍLY
Country: Czech Republic
Film length: 90 min
Director: Martin Mareček
Producers: Jana Brožková, Zdeněk Holý
DoP: Jiří Málek
Estimated date of premiere: summer 2021
Synopsis:
A film about a person's attempt at self-change, a creature who has subjected himself to systematic fitness training and substance use; but above all, a highly contemporary and provocative testimony of the crisis of male identity at the beginning of the 21st century.
Director's biography:
Martin Mareček is among the most remarkable Czech filmmakers of the new generation. His films regularly win awards and accolades at international festivals. He studied at Charles University and the Department of Documentary Film at FAMU, where he has lectured since 2003. He is best known for his feature documentaries, e.g. Dust Games, Source, Auto*Mate. Solar Eclipse about Czech aid workers in Zambia was named Best Czech Documentary Film at Jihlava IDFF 2011, where it received the audience award, was selected for the IDF Silver Eye Award, a Trilobite Award and voted Best Czech Doc by Critics.
Production company:
VERNES
Dlouhá 9, 110 00 Prague, Czech Republic
+420721517780
zdenek@vernes.cz
vernes.cz
Founded in 2010, Vernes focuses on docus, features with int'l appeal. Filmography includes a portrait of a non-criminal pedophile (Daniel's World, Panorama, Berlinale 2015) and a docu about genetic testing (Whose is My Child, winner of two Czech awards at AFO 2014). Post-production projects include comedic docu Pepik the Czech Goes to Poland on a Quest for the Love of God (dir: Vít Klusák, Filip Remunda). Produced the Covid-19 docureality Hospital on the Frontline.
LETTER / SCRISOARE
Country: Romania
Film length: 80 min
Director: Carmen Tofeni
Producer: Ana Maria Pîrvan
DoP: Carmen Tofeni
Estimated date of premiere: August 2021
Synopsis:
The film is an intimate confession to my brother, following our father being diagnosed with cancer. The turmoil brings up a bigger search about the meaning of one sibling for the other's life. As the personal exploration unfolds, episodes of other brotherly bounds add up. Tibi, an ex-convict, finds purpose within his brother's NGO and becomes a nationally acclaimed athlete. Mara, a bereaved sister, reshapes a spiritual connection with her brother. The film follows my process of acknowledging the evolution of my fraternal relationship with both ups and downs.
Director's biography:
Carmen Tofeni is a Romanian filmmaker-documentarist and cinematographer. Author of short documentaries and mixed-media artwork. Director of photography of the recently premiered feature Ivana The Terrible (Locarno Film Festival 2019) and short Route-3 (Toronto.iff 2019 and Clermont-Ferrand FF 2020) and other short fictions and documentaries internationally awarded. Carmen is an alumna of The Italian National Film School - Centro Sperimentale and of the prestigious Sarajevo and Berlinale Talent Campuses.
Production company:
Luft Film and Anchor Films
strada Ipotesti nr. 7, Bucharest, district 4, Romania
+40743011360
www.anchorfilms.ro
LUFT Film was established by Carmen Tofeni from the need to build up a production model that could suit the different forms, topics and time frames in which her own and similar projects are made.
Anchor Films was founded in 2016 by Ana Maria Pîrvan. Anchor is a home for film projects. We work with directors and writers from the early stages of development, making sure the story comes to life in the best conditions. We work as a creative studio, with one foot in Bucharest and one in Beirut, focused on film production, script consultancy and development, creative content and service production.
TRUST ME / WIELOMIŁOŚĆ
teaser
Country: Poland, Germany
Film length: 72 min
Director: Joanna Ratajczak
Producer: Stanislaw Zaborowski
DoP: Joanna Piechotta
Estimated date of premiere: March 2021
Synopsis:
After 15 years spent together, Sebastian surprises his wife with a radical proposal to open their relationship to other partners. In the name of love, Alicia agrees to an experiment. Trust Me seems to be a film about adultery and an open relationship but becomes a psychological study of protagonists and their relationships, as well as today's relationships between women and men. It shows the difficulty of entering the path of an unconventional relationship. A bold, tenacious, and at times destructive search for a new form of love.
Director's biography:
Joanna Ratajczak graduated from the Higher School of Humanities in Poznań and Freie Universität in Berlin. She worked in the media industry for several years. She cooperated with Berlin Radio, Berlin TV, ARD TV and RBB TV. Her program JazzRio! was a Bronze-medal winner at the New York International Radio Program Awards. In 2019 she was awarded a prestigious film program at the Wajda School, where she developed the Trust Me film project under the guidance of professionals. In 2020, her latest documentary film is about the village Brodowin.
Production company:
Silver Frame
Grzybowa 28 05-092 łomianki, Poland
+48 696 44 93 17
www.silver-frame.com
Silver Frame is an independent production company which brings together talented artists. It specializes in the production of documentary and fiction movies with international potential. Cooperation with foreign partners is one of our priorities. Silver Frame has so far made 4 documentaries with foreign partners and 8 short feature films awarded at various film festivals.
ELEVATION / ВИСОТА
teaser
Country: Ukraine, Romania, Poland
Film length: 70 min
Director: Max Rudenko
Producers: Ksenia Gapchenko, Melinda Boros, Max Rudenko
DoP: Max Rudenko
Estimated date of premiere: August 2021
Synopsis:
Vasyl works as a ski jumping trainer at a children's sports school deep in the Carpathian Mountains. He was himself a ski jumper until a serious injury. Sport is everything in his life. He believes that unity with nature gives him the strength to psychologically prepare his trainees for competitions, to cope with fear and self-doubt.The director is opening his personality through a young and very talented trainee. At the end of his carrier, Vasyl uses a unique technique to raise a new sports star. It may be the last chance for him to win.
Director's biography:
Max Rudenko was born in Mykolayiv, Ukraine. He graduated from the School of Cinema and Television in 2009, where he studied documentary film directing (class of Marina Razbiezhkina) and feature film directing (class Vladimir Fenchenko). He continued to study at the Gerasimov State Institute of Cinematography (VGIK), the Cinematography Department (class of Igor Klebanov), and graduated in 2015. He lives in Ukraine and works as documentary film director, cinematographer and producer. In 2020, he formed the production company PARADOX FILM based in Kyiv and focuses on documentaries.
Production company:
PARADOX FILM
01034 Pushkinska 10 Kyiv, Ukraine
+380977191594
PARADOX FILM is an independent production company in Ukraine, based in Kyiv. We are focused on the production of documentaries in Ukraine and East Europe.
--------------
Since 2005, Docu Talents has been a launch pad for a number of documentaries, including Rabbit a la Berlin, Blind Loves, Matchmaking Mayor, Cooking History, René, Fortress, Pipeline, Daniels´s World, Under the Sun, FC Roma, Close Relations, The Road Movie and FREM.
Each year, festival advisors, distributors, buyers and local as well as international journalists are invited to attend the event. 9 selected projects are presented by the directors and producers in eight-minute presentations, including three-minute trailers. The presentations will be followed by an informal cocktail party and by one-to-one meetings of the presenters with sales agents and festival representatives.
--------------
In 2019 the jury selected two winners: The Docu Talent Awards 2019 were granted to a portrait of a troubled Budapest child, Kix by Bálint Révész and Dávid Mikulán (co-production of Hungary, Germany and Croatia), and a Czech experimental visual essay Frem by Viera Čákányová.
Read full press release here.
After its world premiere at 23rd Ji.hlava IDFF, FREM was the opening film of the Berlinale Forum section in February 2020.
--------------
Supported by
Docu Talents from the East @Sarajevo FF is held as part of the Visegrad Accelerator.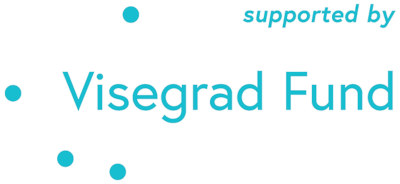 HISTORY