Virtual Reality
The Ji.hlava IDFF gives viewers the chance to enter into the selection of 360° documentary films and works on the boundary between film and art that make use of virtual spaces to create autonomous worlds whose own rules are determined by visuality. We are interested in works that take advantage of the characteristics of virtuality in an innovative and contemplative manner, that experiment with the audiovisual representation of reality and real stories, or that build an entertaining and instructive world of knowledge and learning.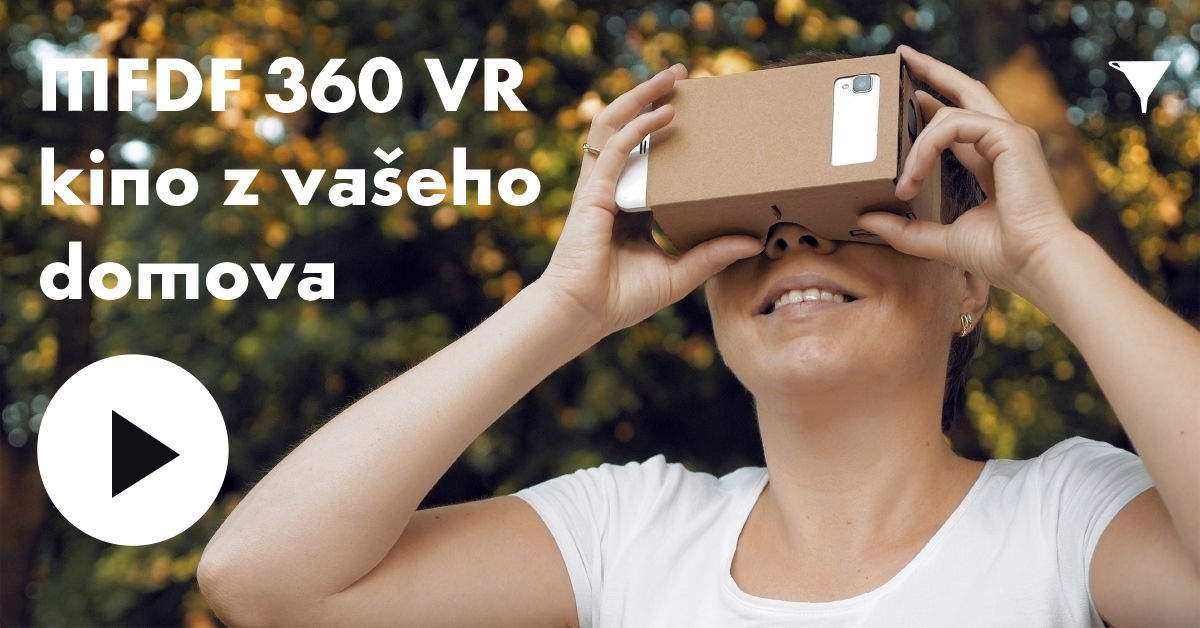 Not everyone has access to the required technology at home to be able to enjoy watching films in virtual reality. But for enthusiastic VR viewers, we have just the solution: we are now offering the chance to order your very own cardboard VR headset that will allow you to easily insert your mobile phone and enjoy a full 360° viewing experience. You can order the headset through us via email at offscreen@ji-hlava.cz. The price for the headset is 170 CZK.
Please Note: For logistical reasons, we can only send the headset within the territory of the Czech Republic.